Marvin Kyle Craig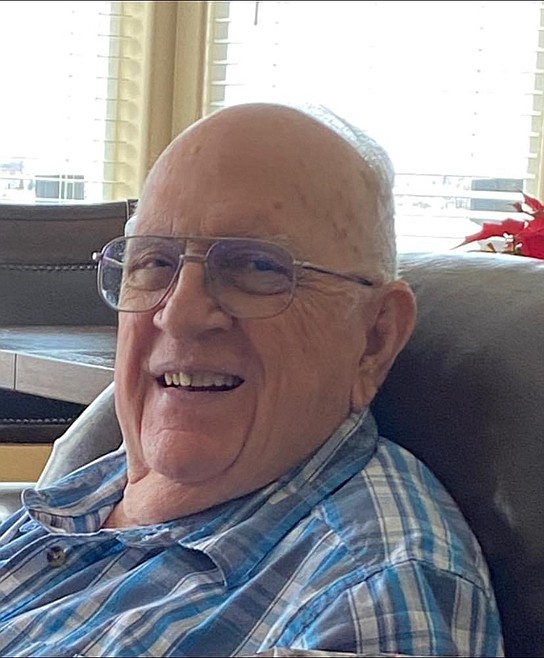 Marvin Kyle Craig, 78, departed this life on April 12, 2022, after a short and valiant battle with pancreatic cancer in Moses Lake, Washington.
April 27, 1943 — April 12, 2022
Marvin Kyle Craig, 78, departed this life April 12, 2022, after a short and valiant battle with pancreatic cancer in Moses Lake, Wash. He was born April 27, 1943, in Twin Falls, Idaho. He was the second of six children born to Kyle and Hazel Craig. He was born and raised in southern in Idaho where he graduated from Valley High School in 1961.
Marvin moved to Warden, Wash., in 1966, and it was in Warden where he met the love of his life, Arlene. They started dating in 1967 and were married June 6, 1968. They started their family in 1973, when John came along and he was followed by Kevin in 1979 and Ali in 1980. He was so proud of his kids and grandkids. Marvin worked for Wilbur-Ellis in Moses Lake for 37 years and retired from there in 2015.
He grew up in southern Idaho exploring all that the Snake River canyon had to offer with his Uncle Ross, brothers Larry and Gary and Puddles the wonder dog. Marvin told many exciting stories from this time in his life, which was a family favorite, especially for his grandkids. There was nothing better to Marvin than being with his family, and vacationing was a highlight. His favorites were British Columbia and Alberta, Canada, and the Oregon Coast. He really enjoyed when his sister Janet's family would join in on vacations in Canada. He made many great memories and reminisced fondly of his time on vacations. He loved family gatherings on Memorial Day weekend and the Fourth of July. He also loved Glacier National Park, Yellowstone National Park, visiting John in Michigan and going to the casinos with Arlene later in life.
Marvin had a larger-than-life laugh that was infectious. He loved to tell dad jokes, stories and little riddles, which always brought the laugh out. If you had the pleasure to sit by him at any function, you knew you were in for a fun time. Marvin was jack of all trades and he could fix anything. He spent many weekends tinkering around the house getting things crossed off his list. Marvin was a lover of animals, "Jeopardy!," Grand Marnier, bacon, Canada, the beach, lists, watching TV, Reba McEntire (whom he finally got to see live in Vegas in December 2021), collecting stuff, guns and rare coins.
Marvin is survived by his wife Arlene; his children John Craig (Bonnie) of Stevensville, Mich., Kevin Craig (Allisha) of Kennewick, Wash., and Ali Roseburg (Chris) of Moses Lake, Wash.; 10 grandchildren Presley, Isaiah, Kyle, Katie, Hannah, Michael, Olivia, Quentin, Camryn and Liam; and siblings Gary Craig (Barb), Janet Bohnet, Debbie Leader (Mark) and Cindy Sanchez (Michael), as well as his nieces and nephews. He was preceded in death by his parents, beloved older brother Larry, best friend Calvin Perkins and many dogs he so loved.
Funeral Services will be at Kayser's Chapel of Memories on April 23, with viewing from 11 a.m. to 1 p.m. and funeral service starting at 1 p.m.
Please express your thoughts and memories at www.kayserschapel.com. Arrangements are under the care of Kayser's Chapel of Memories of Moses Lake, Wash.
Recent Headlines
---