Soap Lake students take on Orca Bowl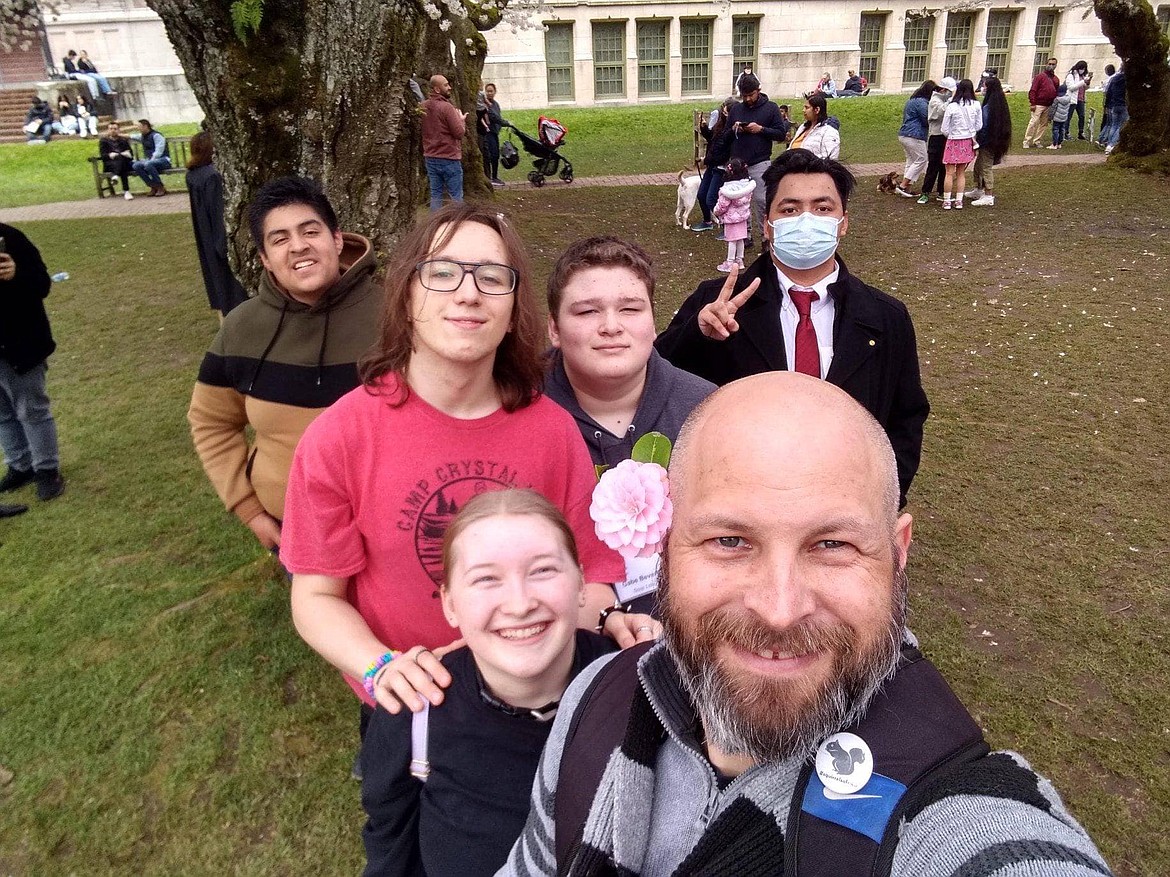 Soap Lake Orca Bowl advisor and science teacher Matthew Brewer poses with members of the Soap Lake High School Orca Bowl Team.
COURTESY PHOTO/SLSD
by
REBECCA PETTINGILL
Staff Writer
|
April 1, 2022 1:00 AM
SEATTLE - The Soap Lake High School took a handful of students to participate in the Orca Bowl on March 26 at the University of Washington.
Orca Bowl is Washington State's ocean knowledge competition, similar to Knowledge Bowl but specifically related to ocean knowledge rather than a variety of topics.
According to the Washington Sea Grant website, Orca Bowl challenges and recognizes Washington state's high school students' knowledge of the world's oceans. During the competition, teams compete in a round-robin tournament followed by a double-elimination round. Students tackle questions in all areas of marine studies, including ocean-related physics, chemistry, geology, biology, social sciences and technology.
The website also states questions in the competition are presented in multiple-choice, short-answer and team-challenge formats that require strong problem-solving skills and cooperation. Students also have the opportunity to meet university and ocean community scientists, faculty, staff and student volunteers while at the competition.
The Website states the winning team of the Washington Orca Bowl becomes eligible to participate in the National Ocean Sciences Bowl finals held in April. The National Ocean Sciences Bowl brings teams from 25 regions around the country together to compete.
Rebecca Pettingill may be reached at rpettingill@columbiabasinherald.com.
Recent Headlines
---