Othello man arrested after chase with stolen car, firing gun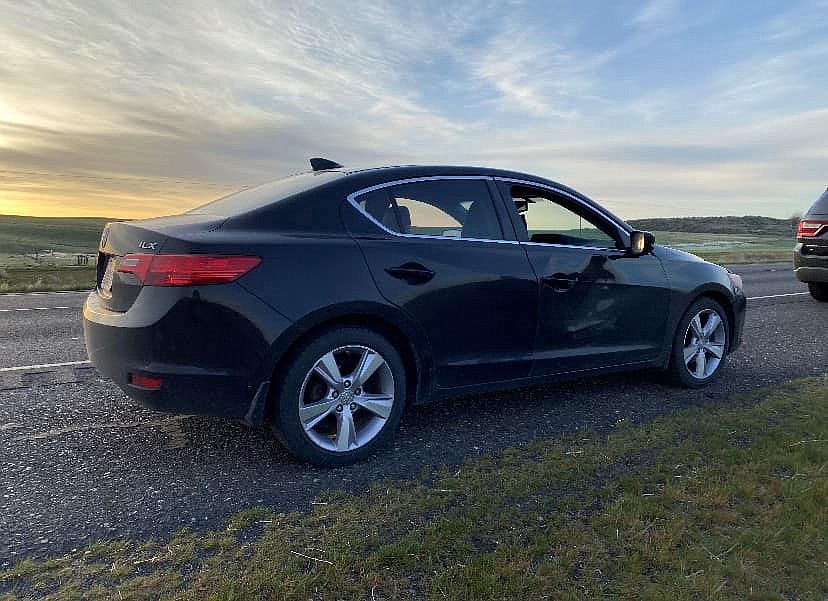 This car was stolen Friday morning from the owner's driveway in Othello. Adams County Sheriff's deputies recovered the vehicle and arrested the alleged thief after a high-speed chase into Franklin County.
Adams County Sheriff's Office/Courtesy photo
by
Staff report
|
April 1, 2022 5:09 PM
OTHELLO — An Othello man was booked into the Franklin County Corrections Center on suspicion of possession of stolen property and felony assault after he allegedly stole a vehicle in Othello Friday and fired a gun at the vehicle's owner.
Tony Cantu, 45, was also booked on suspicion of eluding, according to a press release from the Franklin County Sheriff's Office.
According to the press release, the owner of the vehicle saw it being stolen out of his driveway at about 7 a.m. Friday. He reported the theft and began to follow the stolen vehicle.
Adams County Sheriff's deputies caught up to the stolen vehicle and the owner who was following, but not before they entered Franklin County, the press release said.
"At approximately Hendricks and Scootney Road, the stolen vehicle driver abruptly stopped and exited the vehicle, produced a handgun and began firing at the owner of the stolen vehicle," the press release said.
No one was injured.
"The suspect jumped back into the stolen vehicle and sped off, entering (state Route) 17 and Highway 395 southbound," the press release said.
Deputies from Franklin County and Adams County followed the stolen car.
"It was reported that the suspect vehicle was exceeding speeds of 100 (miles per hour) while traveling southbound on 395. All of a sudden he slowed to a stop on the side of the freeway at West Eltopia and 395. He stuck both hands out of the car window and gave himself up without incident. Deputies believe he ran out of gas," the press release said.
Cantu was arrested out of the vehicle at the scene, it said.
Recent Headlines
---