Moses Lake School Board names new high school, picks interim superintendent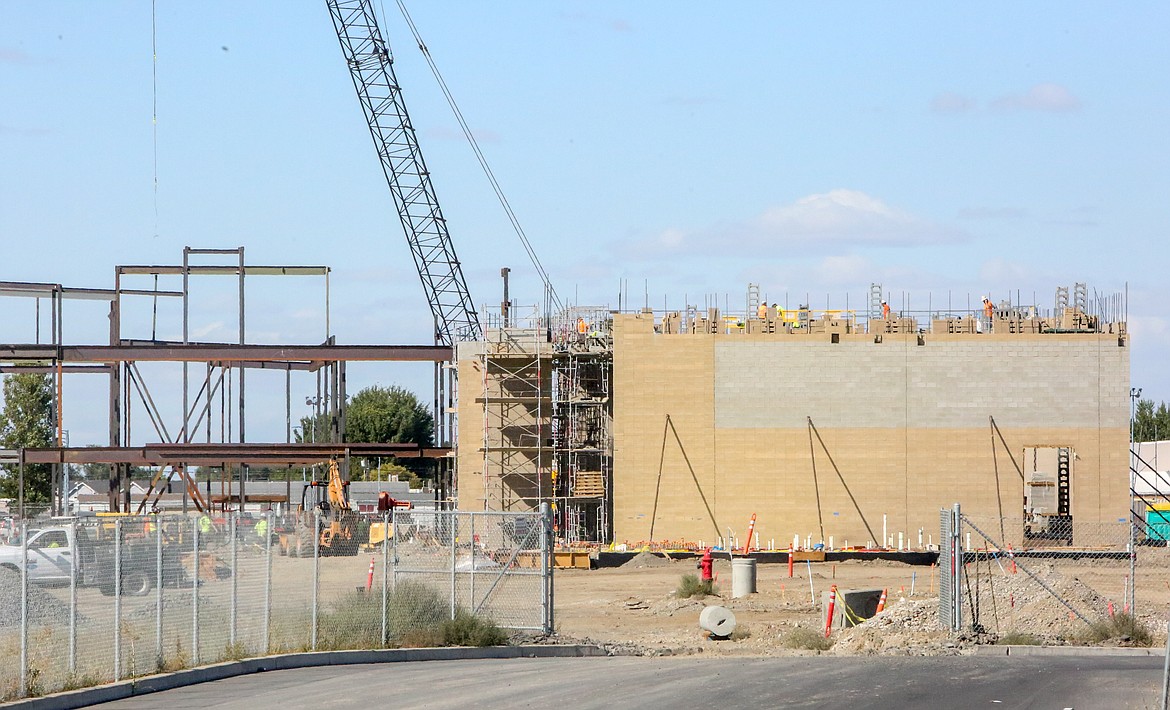 Informally known as Real World Academy before Thursday's meeting of the Moses Lake School Board, the new facility, seen under construction above, will be called Vanguard Academy.
File photo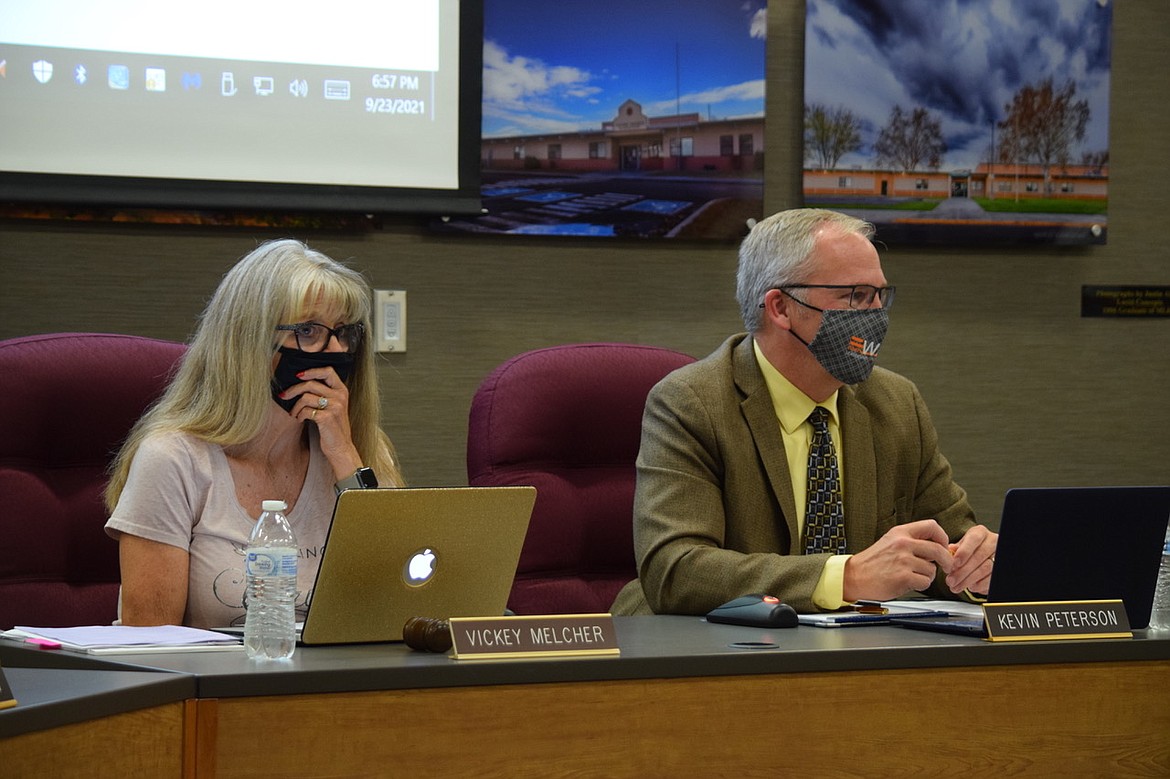 Moses Lake School Board President Vickey Melcher and Director of Special Services Kevin Peterson sit at Thursday night's school board meeting.
Previous
Next
by
CHARLES H. FEATHERSTONE
Staff Writer
|
September 24, 2021 1:05 AM
MOSES LAKE — The Moses Lake School Board has named Carole Meyer, the district's assistant superintendent and current acting superintendent, as interim superintendent.
The board approved Meyer's appointment in a 3-2 vote Thursday, with board members Elliott Goodrich and Alana Degooyer voting against. Meyer was not at the meeting.
The appointment came after a 20-minute-long executive session to discuss Meyer's performance and an original proposal from board president Vickey Melcher to not appoint an interim at the Thursday meeting and instead work with a consultant to evaluate the "policy, procedures, processes and practices."
"I don't feel we're ready to make a decision tonight," said board member and vice president Susan Freeman.
However, board member Shannon Hintz wondered why the board was looking outside the district for an interim when Meyer was already effectively doing the job.
"She's working her tail off," Hintz said. "I have a lot of faith in Carole."
While he voted against her appointment, Goodrich said that Meyer will have his full support and gratitude at her willingness to do the job.
The school board also voted 3-2 to name the new high school Vanguard Academy. Goodrich and Hintz voted against it. Goodrich supported naming the new school after former President Ronald Reagan, and Hintz wanted to name the new school Sinkiuse Innovation Academy.
Hintz, who headed the naming committee, said Vanguard Academy was the number one choice among students, faculty, staff and parents who were polled over the last few weeks.
"I'm ready to vote," said Degooyer. "We should go with the first choice, which is Vanguard."
Student representative Derek O'Brien said the students he spoke to didn't like the name "academy," feeling it didn't quite suit the new school as well as the designation "high school."
Charles H. Featherstone can be reached at cfeatherstone@columbiabasinherald.com.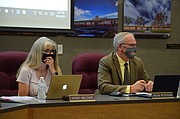 Recent Headlines
---