Othello Fair returns after skipping a year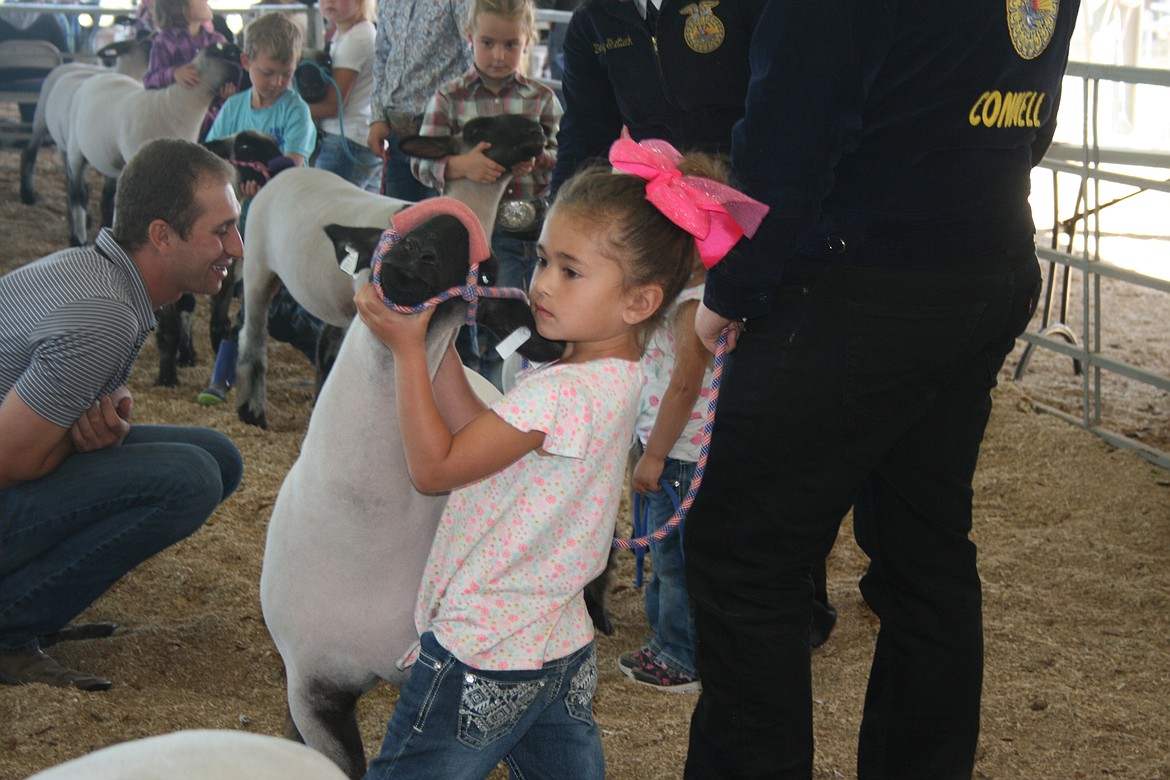 A competitor at the Othello Fair shows off her lamb Thursday.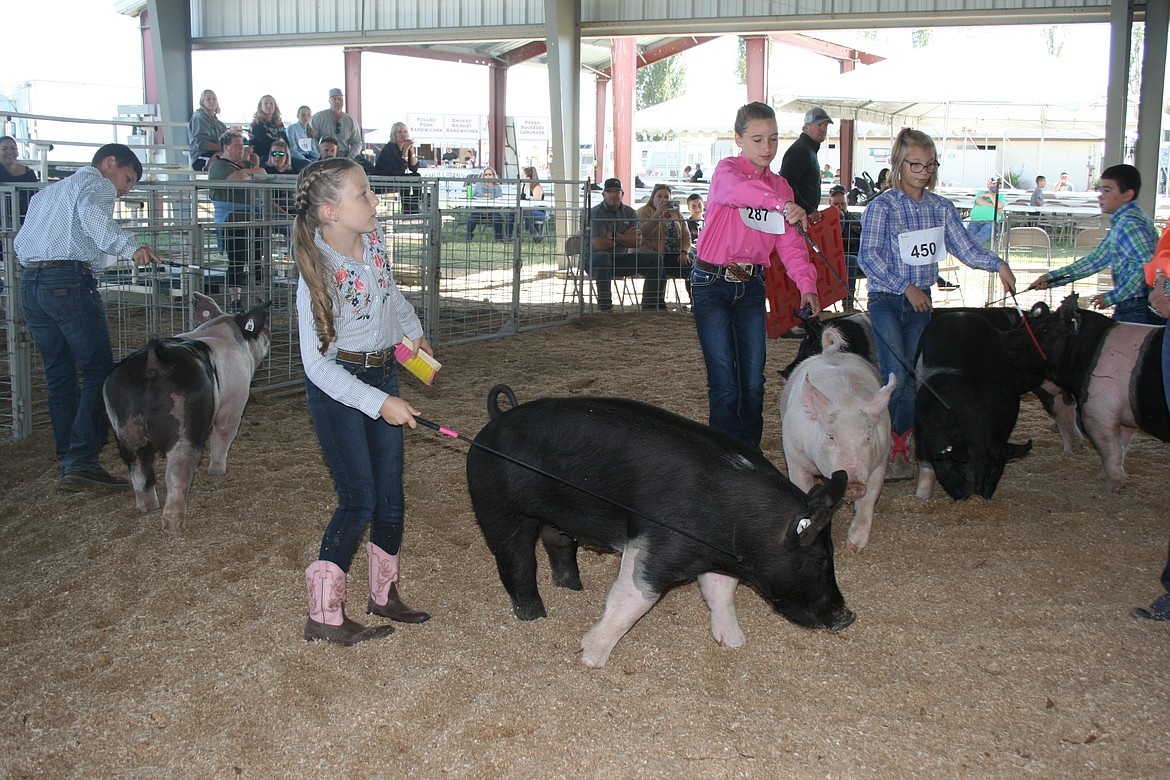 Competitors control their animals during fitting and showing competition at the Othello Fair Thursday.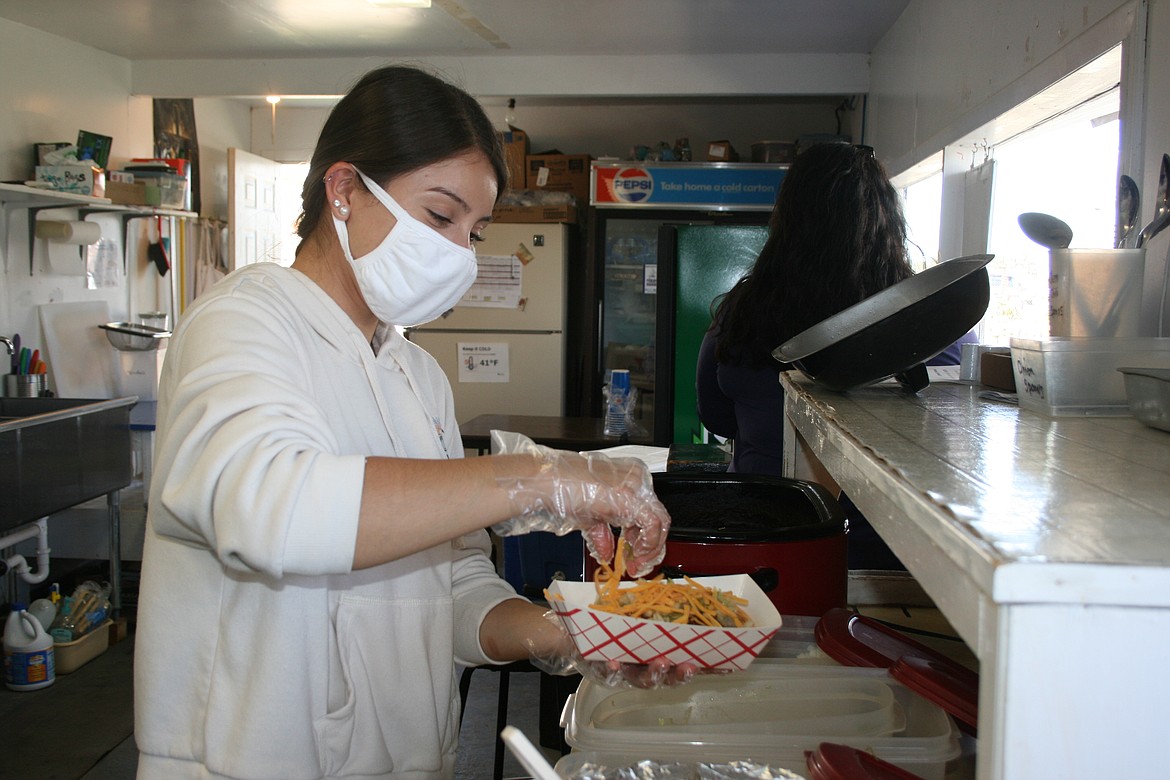 Jasmine Rincon adds the finishing touches to a spoon taco at the Sacred Heart Catholic Parish booth at the Othello Fair Thursday.
Previous
Next
by
CHERYL SCHWEIZER
Staff Writer
|
September 17, 2021 1:03 AM
OTHELLO — Kipton Sams had his pig ready for the arena, brushed clean of wood shavings -- and then it laid back down in the pen. And in an instant, its legs and belly were covered in shavings again.
"Not again," Sams sighed. "That's the third time he's done this."
Sams was waiting to enter the ring for swine fitting and showing at the Othello Fair on Thursday afternoon. Like most other events the fair was canceled in 2020, a victim of the COVID-19 pandemic. Volunteers and attendees were glad to see it back in 2021.
"It's been a long time since we had fair," said LaRee Kent, who was working at the elephant ears booth run by the Othello stake of the Church of Jesus Christ of Latter-day Saints. Kent said she was glad to see it back.
Tony Kern, Moses Lake High School FFA advisor, said the Othello Fair is different from other fairs his FFA club attends.
"This kind of has its own feel," Kern said. "More personable. Things are a little more relaxed."
The competition was still hot in the show ring. Sams said there's really no secret to getting ready for competition; rather, it's all about preparation.
"(With preparation) you've got a way better chance," he said.
The judges can, and will, challenge the competitors, asking them to forgo the crop they use to control the pigs, which means competitors have to keep control using just their hands. And judges will test the competitors' knowledge while they're showing their animals.
"Questions," Sams said. "Lots and lots of questions."
Madilynn Pruneda said success in the show ring depends partly on attitude – how the competitor feels, and how that affects the animal, in her case a lamb. Her lambs know when she's upset or frustrated, she said.
"They can sense it," Pruneda said.
The fair continues today and Saturday, with performances of the Othello Professional Rodeo Cowboys Association Rodeo scheduled for tonight and Saturday night.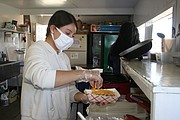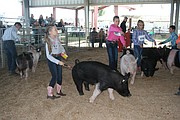 Recent Headlines
---