Faith in hope: Ephrata musician fuses talent with funding cancer research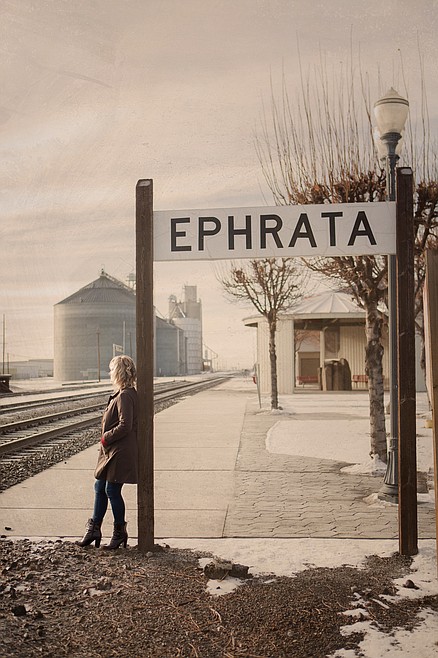 Ephrata musician and music studio owner Mary Loeffelbein combines her musical prowess with a passion for helping those battling cancer through competing in the ongoing Music Beats Cancer fundraising campaign.
Ashley Julian/courtesy photo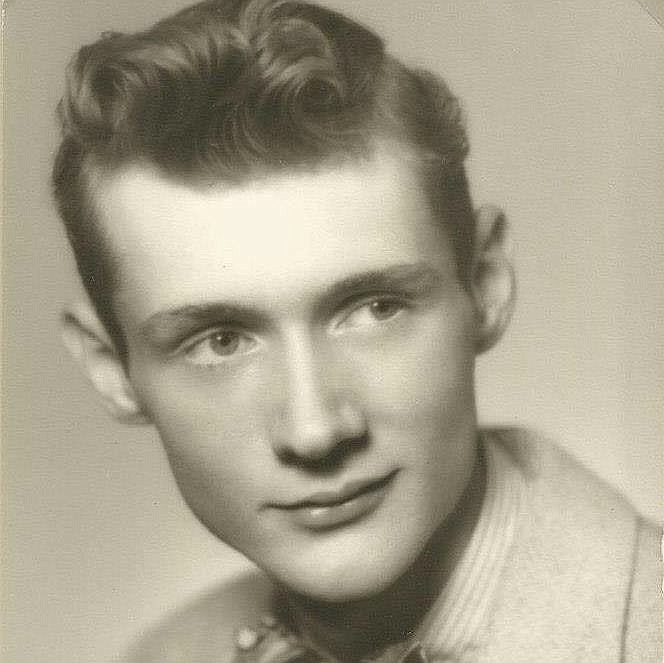 Mary Loeffelbein's father, Harold Dow Ledgerwood Jr., pictured as a senior in high school, was her biggest fan and a huge inspiration for her musical career.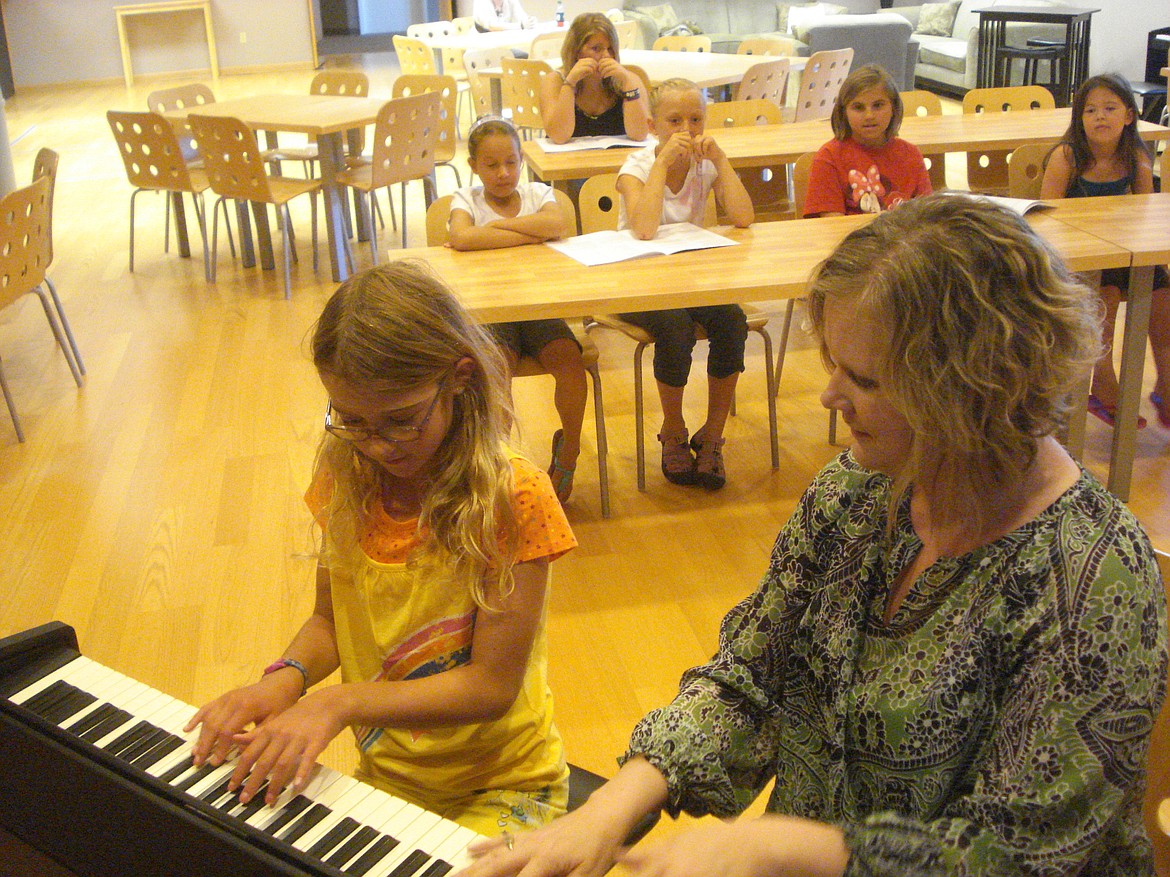 Mary Loeffelbein works with some young musicians while sitting at the piano. Loeffelbein teaches piano, voice lessons, songwriting and improvisation techniques at her Ephrata music studio.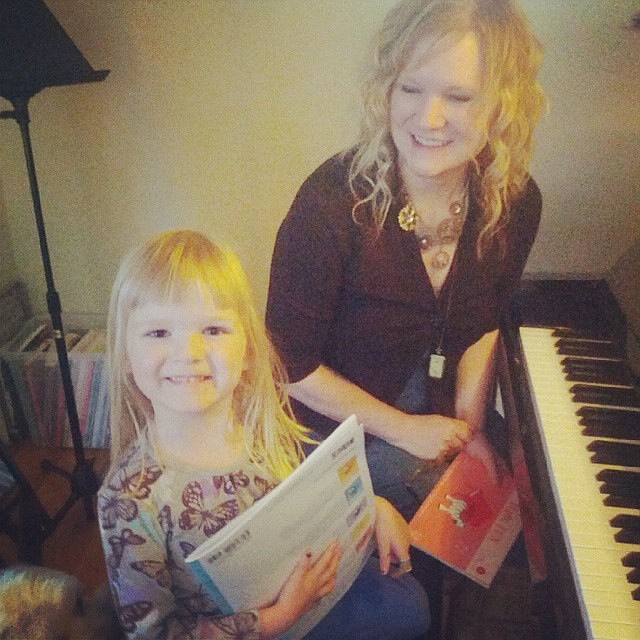 Mary Loeffelbein with her granddaughter, Molly, who helped co-write and perform the song, "A White Sheet of Snow" off Loeffelbein's Christmas album, "The Whole Year Long."
Previous
Next
by
CASEY MCCARTHY
Staff Writer
|
September 17, 2021 1:00 AM
Mary Loeffelbein is a recording artist, worship leader, parent, grandparent and owner of her own music studio, Mary Loeffelbein Studio, where she teaches piano, voice, songwriting and improvisation lessons to students.
In June, Loeffelbein had the opportunity to submit one of her songs, "Am I the One," for Music Beats Cancer, a campaign that taps emerging musicians to help fundraise for cancer research, and was the top earning musician for June, bringing in more than $2,000 for cancer research. She also was featured with her music on NBC's "News 4 Your Sunday" news program and multiple top-40 radio stations.
Loeffelbein will be in the Music Beats Cancer contest again in September, raising money from Sept. 7 through Sept. 30 with another of her songs, "Go Deeper."
As someone who's been directly affected by cancer in her own life more than once, she said finding a cause to support with her music was a no-brainer.
"It all started with ReverbNation, I am on that site, my music is on that site," Loeffelbein said. "Through ReverbNation, I receive invitations from different entities, it could be producers, a chance to be on a talk show, all these different things come through and I then can choose what to submit to compete for."
She said becoming famous has never been her goal with her musical career, but some things like this contest are certainly worth it. Loeffelbein said she's lost numerous close friends and loved ones to cancer, including her father. Since she can't be a cancer researcher, she said she thought she'd put what she can do behind the cause.
Loeffelbein said she was raised in a musical family, with a few of her brothers recording artists. At age 5, she said she asked her dad for a piano.
"They were raising a lot of kids and pianos are expensive, but my dad found one for 50 bucks and I got my piano lessons," Loeffelbein said.
While she didn't make music her career until her 20s, she said she started performing around age 7. She said she writes music to survive being overwhelmed by life, a way that God helps her from going crazy.
Loeffelbein married her high school sweetheart and started her family soon after high school. Around age 28, she said a Christian ministry approached her about signing a contract to record an album and tour various church services and concerts. With the contract in hand, she said she knew it wasn't the right move for her with four young children at home and being worship leader at her church.
"Instead, I began teaching piano lessons in my home and working with other worship leaders," Loeffelbein said. "Through them my own studio began. I started teaching my own son piano lessons and within a couple of months, I had the neighbor kids and it grew to a studio of 80 students."
After taking a break during the pandemic from teaching to help care for her mother who'd had some health issues, she's recently started with some online lessons and a few in-person lessons with vaccinated adult students.
She has recorded two albums during her musical career, her first album, "A Journey," releasing in 2014. Her second album, a Christmas album titled "The Whole Year Long," was released in December of 2018. Loeffelbein said her father's favorite song of hers, "Glory," didn't make it to the first album as a Christmas song.
"My dad was upset it wasn't on there, I told him it's a Christmas song so he said, well record a Christmas album," Loeffelbein said. "Then he passed away before it was finished. That album has the song Glory on it and it's dedicated to my dad."
Loeffelbein said her dad was a "beautiful person" who made helping others a passion in his life even outside of his duties as a firefighter and in the National Guard. She said he was her biggest fan and the biggest reason she got into music in the first place. She said he was a musician himself and truly had music in his soul.
His favorite thing to do was play silly songs for the kids and grandkids on his harmonica. She recalled she and her four siblings, their children and grandchildren filling up the hospital room to spend time with her dad as he battled cancer.
"The nurse would come in and he'd say, this is my legacy," Loeffelbein said. "You should hear them sing and play."
She said she asked nurses if it was okay for so many family members to be in the room with him, but the nurse responded that her dad's vital signs were never better than when he was surrounded by family.
On the album, "The Whole Year Long," Loeffelbein said her son and several of her grandchildren are featured singing background vocals. She said it's fitting for the album dedicated to him to help pass on his legacy, his family.
Loeffelbein said her musical career has aligned with her passion for helping those battling cancer in such a unique way. While raising money in June, she said her aunt, her father's sister, died from cancer.
She said both of the songs she's submitted for the contests speak about going out of the comfort zone to be there for someone else, even if it's uncomfortable or scary.
"It just brought it home," Loeffelbein said. "I was aligning my music and my passion with something that was worthy."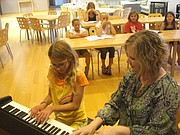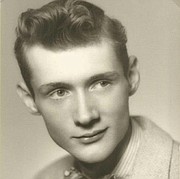 Recent Headlines
---