MLHS student reps begin participating in meetings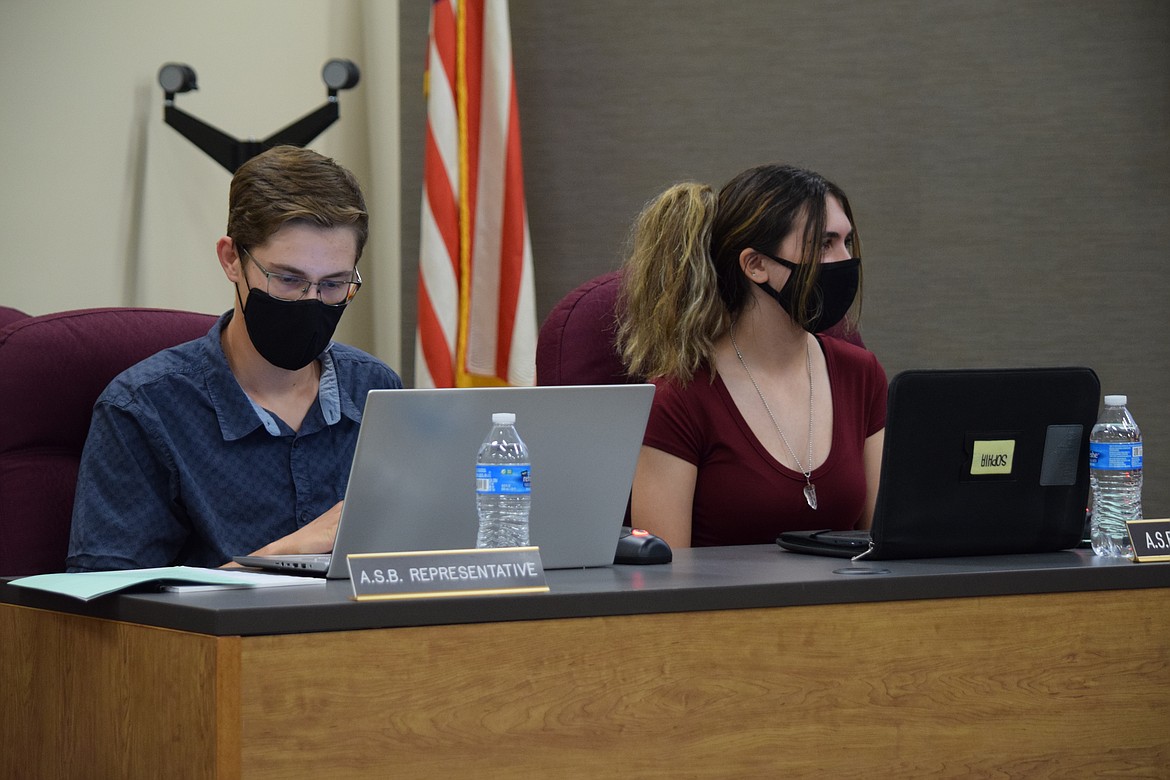 Derek O'Brien and Sophia Persichini, two new student representatives on the Moses Lake School Board, sit at their desk during a meeting.
Charles H. Featherstone/Columbia Basin Herald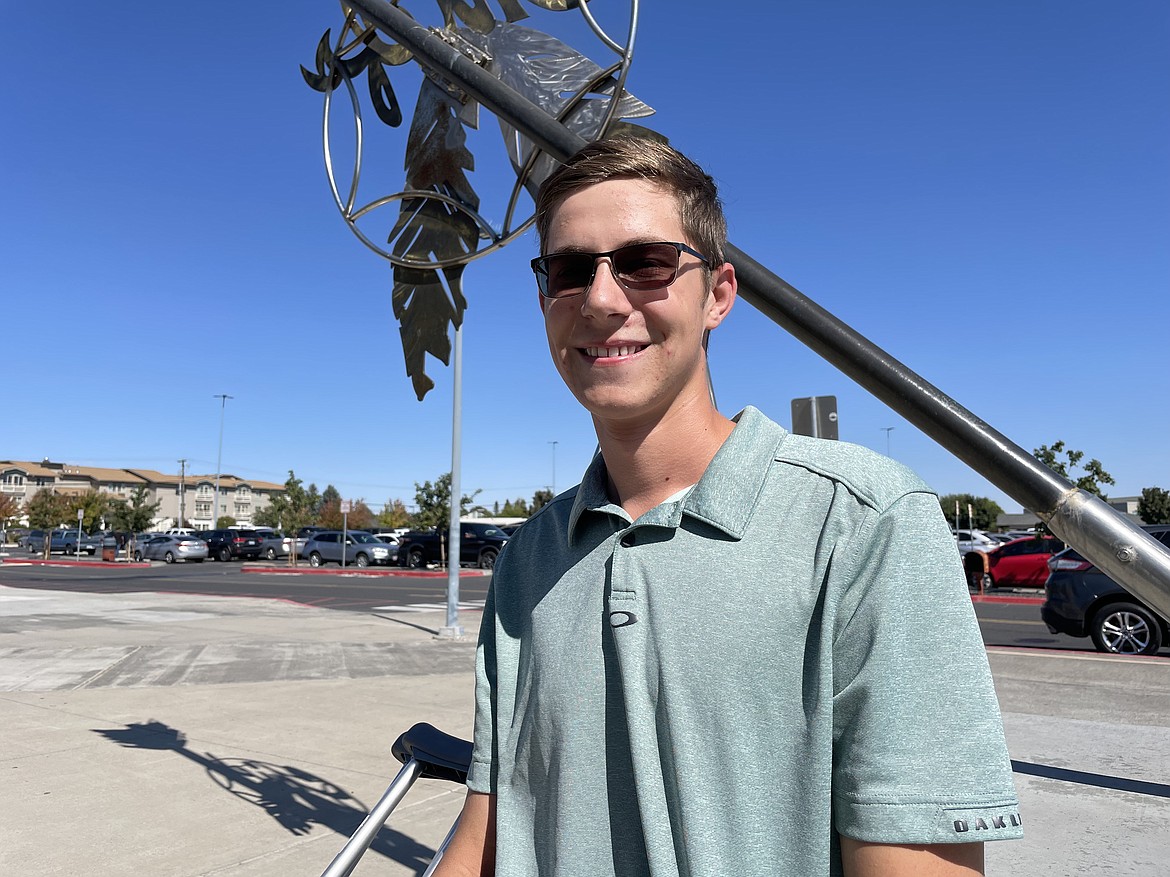 Derek O'Brien is one of two new Moses Lake High School seniors on the Moses Lake School Board.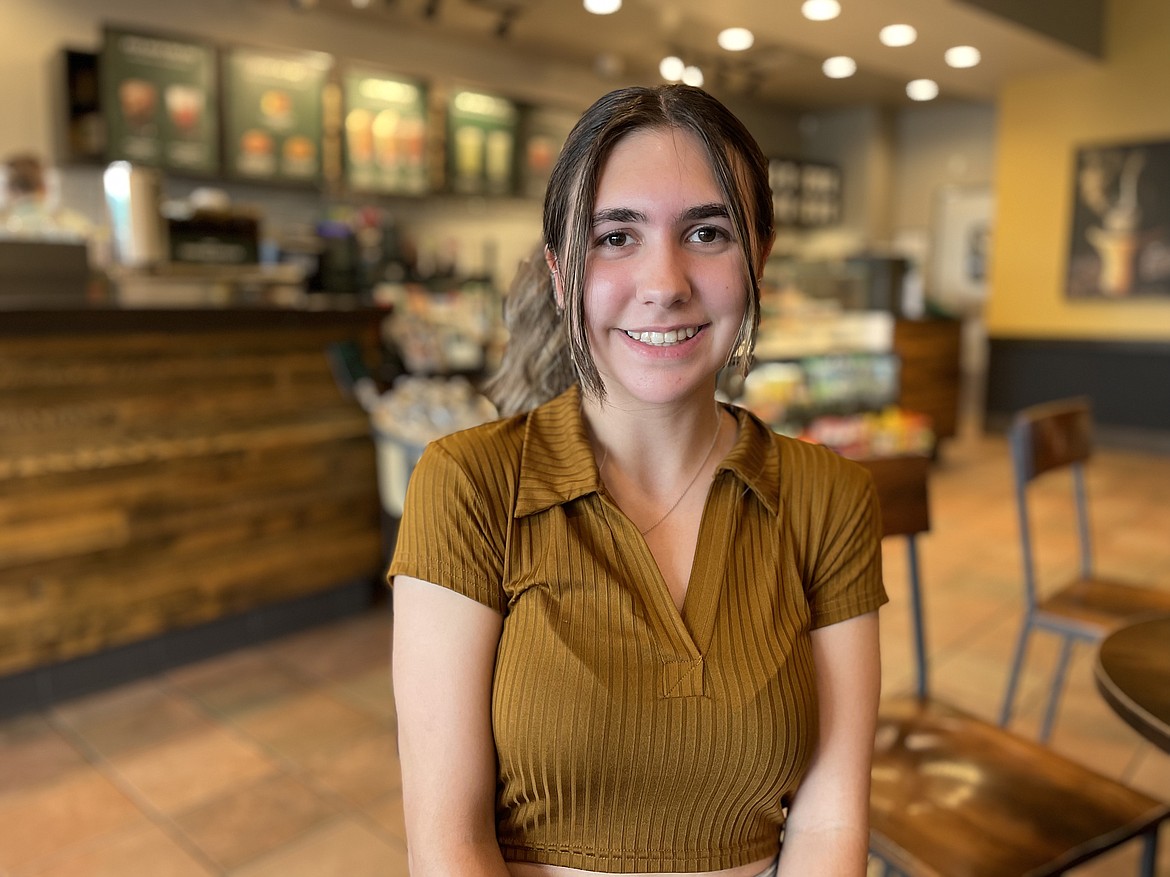 Sophia Persichini is one of two new Moses Lake High School seniors on the Moses Lake School Board.
Previous
Next
by
CHARLES H. FEATHERSTONE
Staff Writer
|
September 15, 2021 1:00 AM
MOSES LAKE — Sophia Persichini and Derek O'Brien picked an interesting time to become student representatives on the Moses Lake School Board.
"The whole situation is unfortunate," Persichini said.
"I hope having young adults will help shape how the adults will act," O'Brien said. "I feel the adults have not been acting as adultish as they should have been, and I'm hoping having us, the student representatives on there, acting better than them, I hope that will open their eyes to be more respectful or responsible."
Both seniors at Moses Lake High School, Persichini and O'Brien were selected to represent the district's students on the school board earlier this year as a way of helping board members hear the views of students and maybe make better decisions. Their first night was at Thursday's board meeting.
"The school board believes that the views, insights, and suggestions of the student representatives can be an advantage to us in our decision making role regarding educational policies and programs," said board president Vickey Melcher. "We are excited to have Sophia and Derek join us."
The student members will serve for a year, and will not be able to vote or be a part of executive sessions. However, they will get the opportunity to have their say, such as on the proposed names for the new high school.
"I felt Neppel would have been good," O'Brien said, adding since that isn't an option, he doesn't have an opinion or a preference.
Both Persichini and O'Brien take a lot of advanced placement classes and are heavily involved in extracurricular activities. Both want to go to college, with O'Brien looking at studying engineering of some kind — he's undecided exactly which — while Persichini is uncertain what she wants to study.
But both hope to connect the school board to real students and the conditions they live and study in.
"I kind of hope to connect the school board and the student body because there's a lot of, not division, but it's very separated," Persichini said. "It feels like two different worlds. They're the higher-ups, and we don't get a say."
Persichini said she has friends who don't wear masks and other friends who won't associate with people who don't wear masks.
"Personally, I feel we should do whatever is safe for the community, and I think if wearing masks is what we have to do to be safe in the community, then I will wear a mask," she said. "I personally think it is up to the student as long as they are not endangering anyone else."
"I feel a lot of time the board members, they aren't really in the schools, they don't really see what's going on," O'Brien said.
He used a semi-hypothetical example of letting the school board know instead of spending $1 million on new computers, a leaking roof should be fixed.
"At times, I have seen a trash can in the hallway catching water," he said. "That's just an example of what the position would do."
Charles H. Featherstone can be reached at cfeatherstone@columbiabasinherald.com.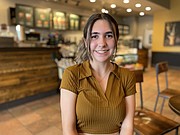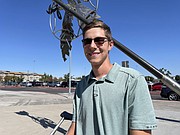 ---