Eagles start season with a 'Let's get it back' attitude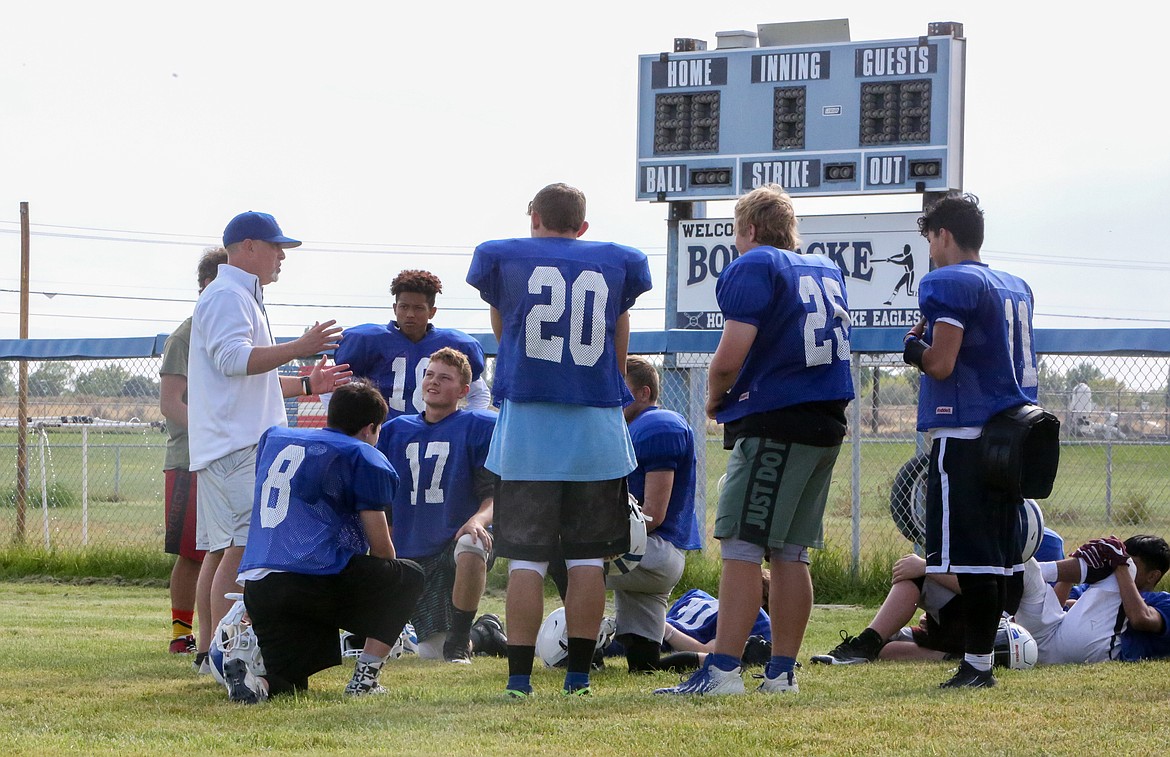 Soap Lake High School head coach Tony Blankenship, left, talks with players before practice on Aug. 26.
Casey McCarthy/Columbia Basin Herald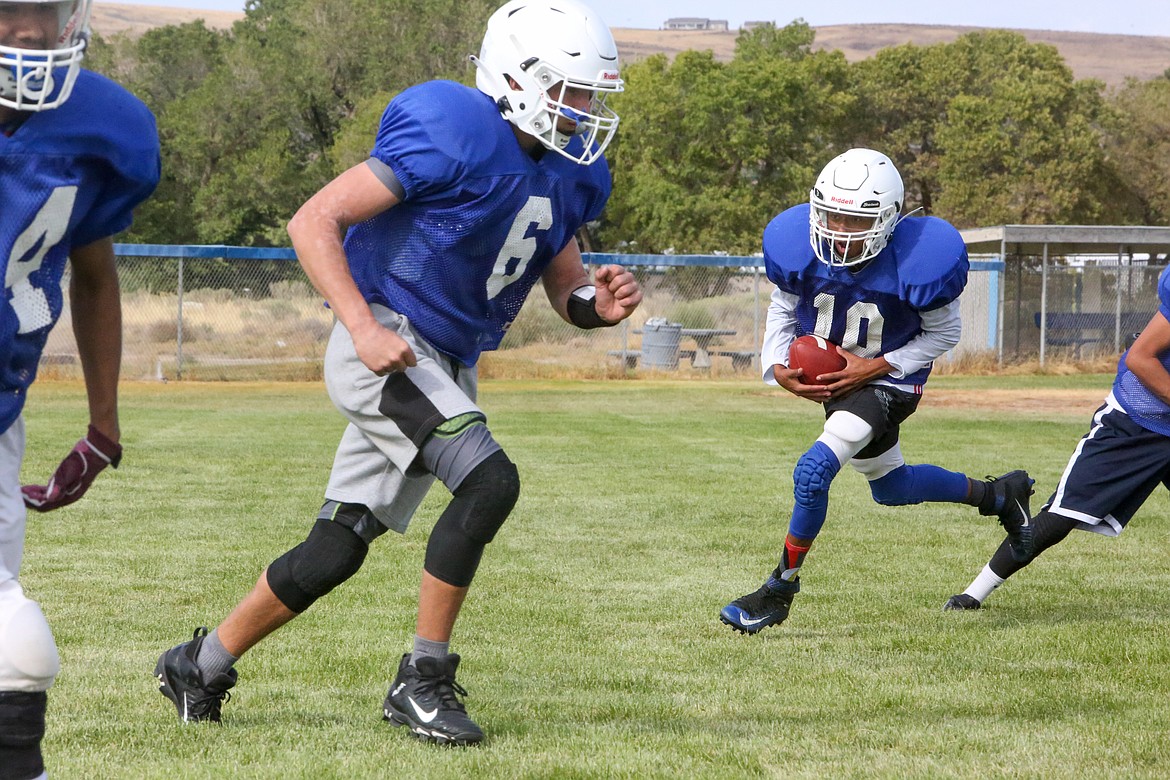 CJ Balderas, No. 10, takes the ball out of the backfield with Pavlo Stoyan, No. 6, blocking as the Soap Lake offense runs through some plays Aug. 26.
Previous
Next
by
CASEY MCCARTHY
Staff Writer
|
September 14, 2021 1:00 AM
Soap Lake High School head coach Tony Blankenship said before the season's first game it felt strange starting football again. For the first season this year, there was snow on the ground in February.
Blankenship said the short spring schedule allowed some of the younger players to get their feet wet with varsity experience. The team went 3-2.
This season, the Eagles have one game under their belt so far, a 42-32 loss to Sunnyside Christian School.
Blankenship said the Eagles are looking to replace some weapons at receiver and a few pieces on the offensive and defensive lines. Before their first game, the roster was down a little, with only 16 players on the squad. That makes a thin bench in eight-man football.
Blankenship said he was not sure what the reason was behind numbers being down at some programs.
On offense, the Eagles have return players at some key positions, including quarterback Diego Garza and running back Christian Foster. Foster is coming back from some injuries, but he will be a force for the Eagles.
Garza is a player Blankenship said is probably a top-three athlete in the Central Washington 1B league this fall.
"He's a great kid, works every day and makes everyone better and really can lead," Blankenship said. "He's picked right back up sort of where he left off last year."
On defense, the Eagles may not have a ton of size, but will be menacing with their speed. Blankenship said he's hopeful the defense is able to swarm to the ball and strip quickly. In the high-scoring matchups that come with eight-man football, getting as many stops as possible is key.
"That's where we feel like we've been bettering ourselves the last couple of years, about not putting our heads down, and instead saying, 'OK, it's our chance to score,'" Blankenship said. "Let's get it back. That's kind of the mentality you have to have in eight-man football."
If a team gets caught up worrying about mistakes on one side of the ball, he said, other teams will make them pay in a hurry.
Blankenship talked with his team about goals a few weeks before the season opener, saying, first and foremost, they had to get back to being normal students again.
"We get it done in there and then out on the football field. We better ourselves every day," Blankenship said. "Yeah, we want to win football games, but my biggest win for you guys is that I see you a few years down the road and you're a husband, you're a father. Those are life goals."
He said a big focus has been on character, boosted with quotes on responsibility and life given to players before each practice. As in any season, Blankenship said he hopes to see the team improve each week and get stronger as the year pushes on.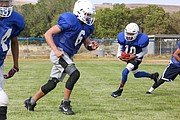 ---