Ceremony honors those lost on 9/11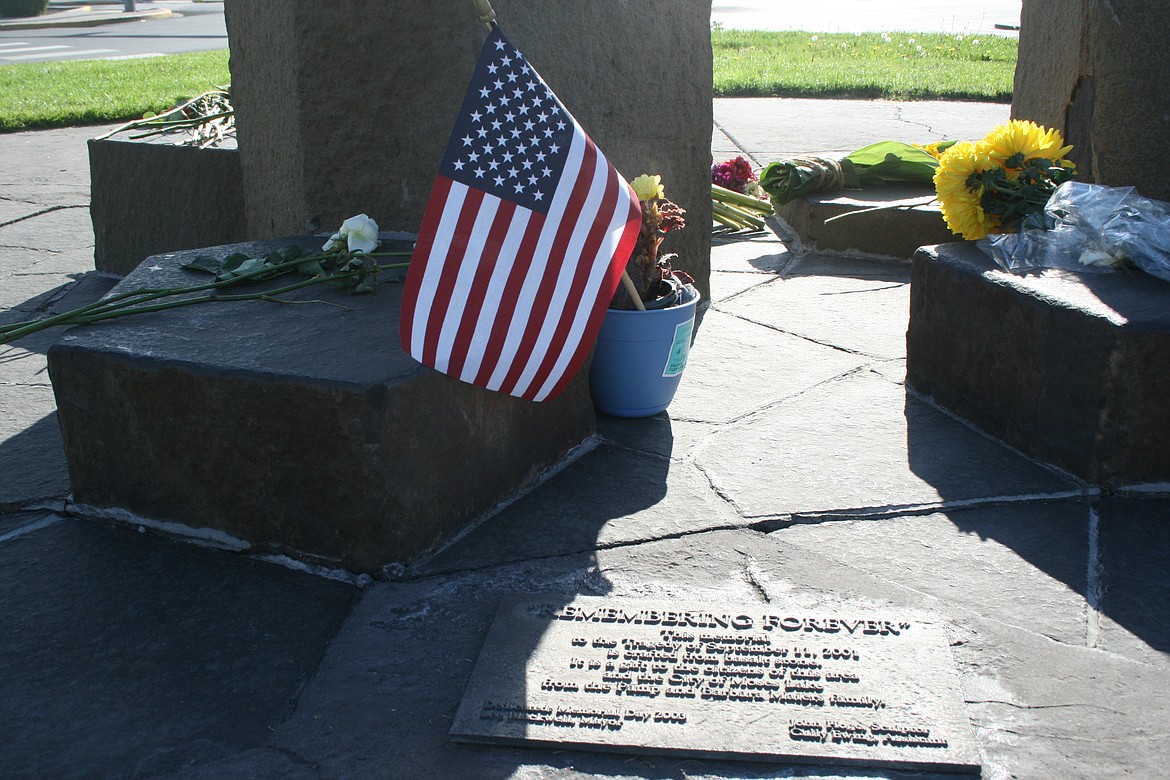 An American flag and flowers sit at the Moses Lake 9/11 memorial Saturday, the 20th anniversary of the attacks.
Cheryl Schweizer/Columbia Basin Herald
by
CHERYL SCHWEIZER
Staff Writer
|
September 13, 2021 1:03 AM
MOSES LAKE — Members of the Moses Lake Fire Department lowered the flag to half-staff and held a ceremony in memory of the victims on the 20th anniversary of the 9/11 terrorist attacks.
People left flowers at the memorial's base, as well as an American flag. The attacks killed 2,996 people, including 343 firefighters and 71 police officers.
And it's important to remember the lives lost, said Moses Lake Police Department Capt. Dave Holle, who is on the A shift. Traditionally, the shift on duty performs the ceremony.
"It's important for us to reflect back on the lives that were lost that day," Holle said.
Holle was on his way into work that day when he heard the news of the attacks, he said. But most of the current firefighters hadn't yet joined a fire department 20 years ago, and that makes it important to remember.
"Reflect back on that day," Holle said. "Keep the memory alive."
---