Paul William 'Bill' Warner Jr.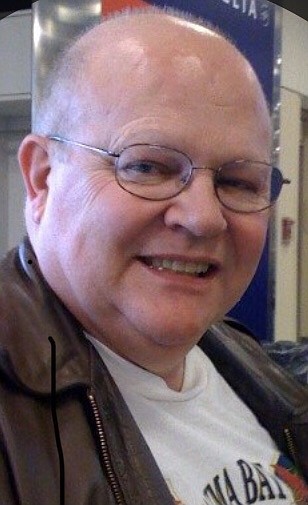 |
September 10, 2021 1:00 AM
May 7, 1948 – August 31, 2021
Paul William "Bill" Warner Jr., 72, died Aug. 31, 2021, at Deaconess Hospital in Spokane, Washington, after a brief illness. He was born on May 7, 1948, in Williamsport, Pennsylvania, and was preceded in death by his parents Paul W. Warner Sr. and Nanetta A. Warner.
Upon graduation from Williamsport Area High School, he worked for AVCO Lycoming Motors before joining the United States Navy, where he served from 1968 to 1972. When honorably discharged, he moved to Seattle and began his career with Boeing, working nights as a crane operator on the 747 program while attending Central Washington University to earn his degree in business. After college, he continued with Boeing as a Configuration Management Specialist with a career spanning 40 years. He worked on several defense programs ,including the B-2 Stealth Bomber, the F-22 Raptor and the Inertial Upper Stage Space Launch System. He also conducted audits on defense programs, both in Seattle and at other facilities within the U.S.
He and his wife Susan retired and moved to Moses Lake in 2011 to enjoy the many outdoor activities that abound in the area. In 2017, he joined the sales team at Sportsman's Warehouse part time in the firearms department, where he enjoyed meeting and helping other area sportsmen. He was an avid sportsman himself, enjoying fishing of every type and tackle. He was also a firearm enthusiast and marksman competing professionally in national and local matches. He was a member of the Cast Bullet Association, Pheasants Forever and Ducks Unlimited, to name a few. He enjoyed assisting the Department of Fish and Wildlife with research on the Moses Lake fisheries and events involving youth hunting programs. His philosophy when it came to hunting and fishing was "Anything worth doing is worth doing to excess."
He is survived by his wife Susan Warner, his stepsons and their families: Michael and Saina Larson and their children, and Scott and Amelia Larson and their children. He is also survived by four sisters and two brothers: Nancy Day, Terri Bristol (Vern), Jean Borowiec (Joe), Joan Raimondi, Michael Warner and Daniel Warner (Darlene), along with several nieces and nephews.
The funeral will be held at Kayser's Chapel of Memories, 831 S. Pioneer Way, Moses Lake, Washington, on Saturday, Sept. 18 at 11 a.m., with a lunch to follow at their home, 1859 Road F.5 NE, Moses Lake, Washington. In lieu of flowers, the family requests donations for the youth hunting program, Columbia Basin Pheasants Forever, Mr. Dick Price, 8830 Hillcrest Drive NE, Moses Lake, WA 98837. A receipt for tax purposes will be sent to all contributors.
Please express your thoughts and memories at www.kayserschapel.com. Arrangements are under the care of Kayser's Chapel of Memories of Moses Lake, Washington.
---