Mary Louise Chapman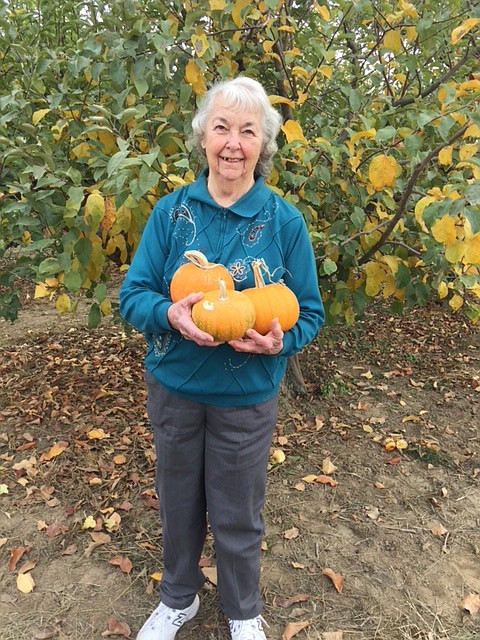 |
September 10, 2021 1:00 AM
Mary Louise Chapman was born in Manzanola, Colorado, in June 1932 to Gladys and Waldon Huffman. After living on farms and in rural towns in Colorado for the duration of her childhood, she graduated in 1950 from La Junta Junior/Senior High School. Even in her youth she enjoyed school, friendships, gardening and hobbies, all qualities she took with her into adulthood.
In November 1950, she married Clinton Chapman, who she declared in her journal was the "handsomest guy in the world." They began their married journey in Washington state, moving from Colorado to follow work.
Clint was drafted into the Army and stationed in California. When he was deployed to Korea, Mary remained in California with an aunt and uncle. She purchased a piano and enrolled in college to become a teacher. Her plans were short-lived when Clint returned home and they moved back to Washington.
Blessed with their first daughter, Tammy, in September 1958, their joy was short-lived as she became an angel after only a few days. Their second daughter, Lori, was born in Quincy in 1962 and in just a couple of months they moved to Moses Lake. Their family grew in Moses Lake with the arrival of their son Alan, in 1964.
Mary, or Mary Lou as most people knew her, was the ultimate multitasker before multitasking was a thing. She was an active church youth leader before she had her own children. When she finally had her family, she continued to be involved and active in gardening, sewing, crocheting, arts and crafts and caring for family, pets and friends.
Mary Lou was a Bible school teacher, Sunday school teacher, Bluebird leader, Cub Scout den mother, 4-H leader and school volunteer. She was always willing to take on another dog, cat, horse, bird or whatever pet she could grow her family with.
Mary Lou also enjoyed entering projects from canning, gardening, sewing and more at the Grant County Fair and even spent time as a judge and the superintendent of arts and crafts for several years. All the while she would groom horses for her kids to show and support them in their cooking, sewing and arts and craft entries.
Mary Lou worked in the kitchen for Kiyoji's in both of the owner's restaurants. She was responsible for homemade soups and rolls, along with supporting him with her prep cook duties.
She was an active member of the United Methodist Church until her health kept her from attending.
Mary Lou loved the Seahawks and had lots of gear and accessories to prove it, including a Christmas tree that remained decorated in their honor in recent years.
Mary Lou's grandsons, Dustin and Anthony, were her pride and joy. She doted on them and would drop everything to spend time being a grandma.
Mary Lou lived her last five years at Brookdale Hearthstone, where the staff and residents became more family for her to love.
She is survived by her children Lori (Steve) Boyd and Alan Chapman, grandsons Dustin and Anthony Boyd, brother Eddie (Mira) Huffman and several nieces and nephews who will miss her greatly.
She was preceded in death by her husband of 53 years Clinton Chapman, daughter Tammy Chapman, parents Waldon and Gladys Huffman and brother Ken Mays.
A memorial will be held in Mary Lou's honor on Sept. 25, 2021, at 11 a.m. in the yard at 3837 Denton Road NE.
---