Detectives seek occupants of vehicles seen near homicide scene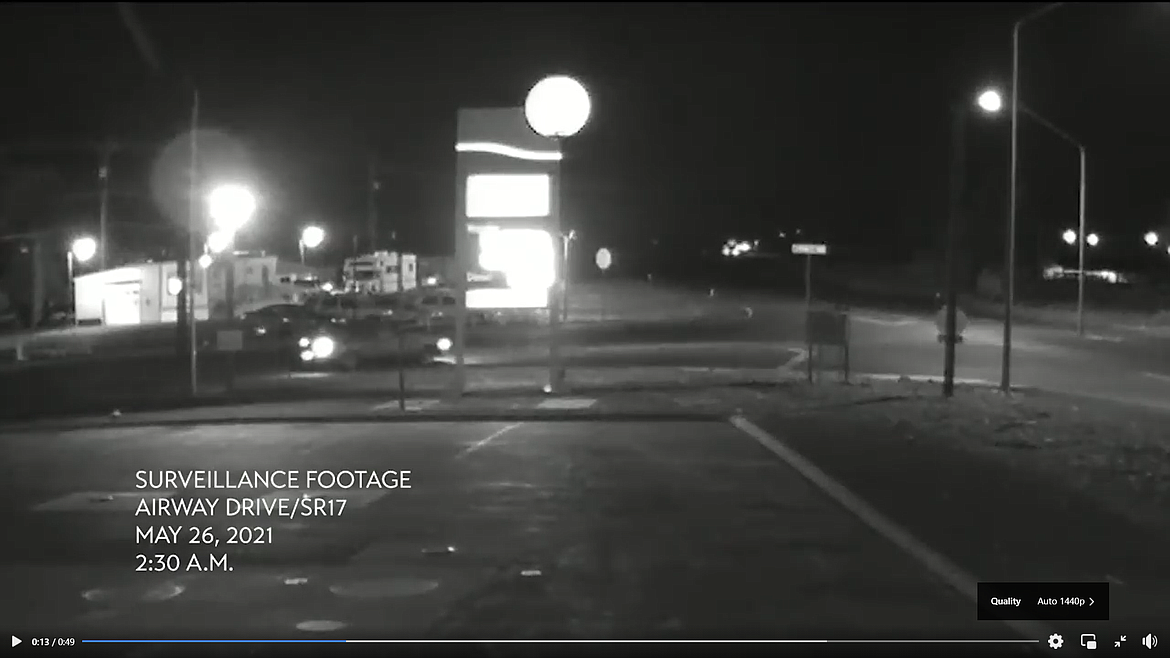 A screenshot of surveillance footage shows one of the vehicles Grant County Sheriff's Office detectives are seeking to determine whether its occupants saw a homicide.
Grant County Sheriff's Office/Courtesy photo
by
EMILY THORNTON
Assistant Managing Editor
|
September 13, 2021 1:00 AM
Grant County Sheriff's Office detectives are looking for the occupants of three vehicles who allegedly were driving and/or riding at Airway Drive and state Route 17 around the time of a May 26 homicide.
Kristopher Vincent, 24, of Moses Lake, was found dead with shotgun wounds to the torso and extremities that day on Airway Drive, near Cochran Road.
The three vehicles mentioned were seen on a business's surveillance video around 2:30 a.m. May 26, according to the GCSO. It's not known whether the occupants were involved in the homicide, but detectives want to talk to them to determine if they saw anything.
One of the vehicles appeared to be a two-tone, early model Chevrolet S-10 pickup truck, which turned north on state Route 17 from Airway Drive. The second vehicle appeared to be a late model, white four-door Toyota Tundra pickup, which also turned north on state Route 17 from Airway Drive. The third vehicle appeared to be a light-colored four-door sedan of unknown make and model, which turned south on state Route 17 from Airway Drive.
A link to the GCSO video is here: https://www.facebook.com/GrantCoSheriff/videos/3156322767923343.
Those who were an occupant of the vehicles or know someone who was can call 509-762-1160 or email crimetips@grantcountywa.gov and remain anonymous.
---