Stanley V. Hastings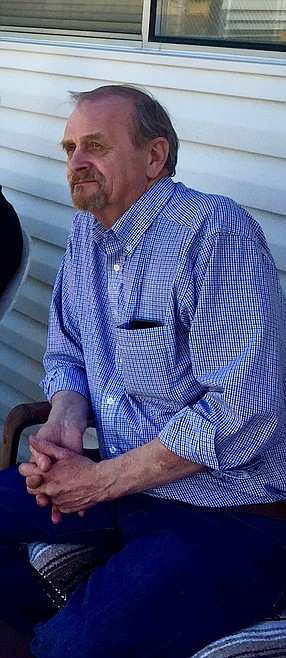 |
September 9, 2021 1:00 AM
January 10, 1949 – September 3, 2021
Stanley V. Hastings, 72, of Moses Lake, passed away Sept. 3, 2021, at McKay Healthcare & Rehab in Soap Lake, from long-term health complications.
Stan was born Jan. 10, 1949, in Pincher Creek, Alberta, Canada, to Anna and James Hastings. He was the fifth of their seven children. The family lived in many places before settling in Moses Lake in 1965.
Stan has always loved the Moses Lake community and the friends he made here. He would often be found sitting at the "round table" at the local watering hole "shoot'n the bull" with new and old friends. Stan loved being an ear for anyone that wanted to talk. Stan worked for Rogers Foods as a packing manager from 1969 to 1979. He left Rogers Foods to work for Witco (later Celite) in Quincy as the safety director from 1979 to 1995. Stan finished his working career at Grant County Housing Authority and retired in 2007. He was passionate about driving stock cars, motorcycles, woodworking, NASCAR, watching football (go Hawks), politics or jumping in the truck for a drive. He was also a very talented painter. Stan began painting at a young age, but in the last 10 years he really developed his hobby and enjoyed painting beautiful landscapes for his grandkids and family.
Stan had a famous made-up word that he could use for any expression, "Pah'doo." Pah'doo could mean "I agree with you" or he could use it to insult you. This became Stan's personal catchphrase. His most cherished time was with his four daughters and dog Malli at his cabin; this was a sacred place for them. There, he taught his girls hunting, fishing and important life lessons while being in the mountains. He loved his girls and found joy in their accomplishments, and later with his grandkids.
Stanley is survived by his mother Anna Hastings; siblings Connie (Jerry) Hakola, Lana Foster, Doug Hastings and Linda Koziol; his daughters, Charity (Josh) Sainsbury, Angel (Joe) Molitor, Lisa (James) Franzen and Crystal Hastings; and nine grandchildren. He was preceded in death by his father, James, and his two brothers, Jimmy and Jake.
There will be a private family service to honor him.
---