Hospital deals with COVID-19 surge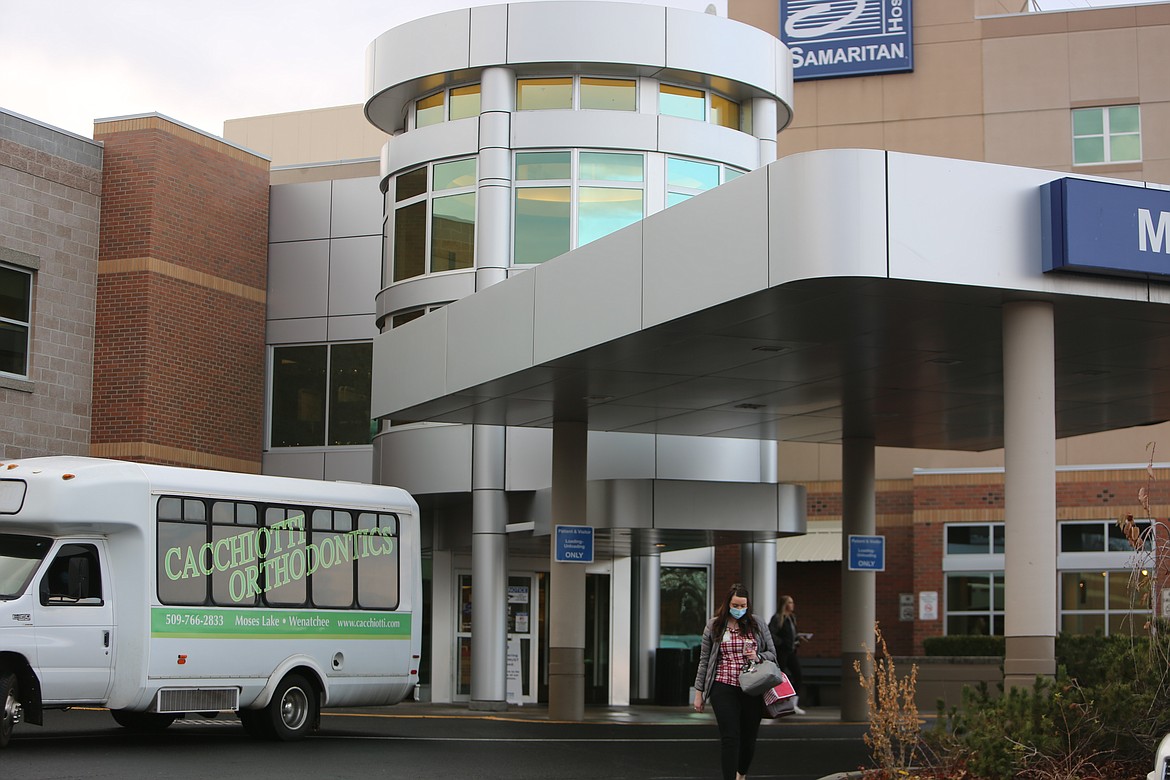 Samaritan Hospital
Emry Dinman/Columbia Basin Herald
by
EMILY THORNTON
Assistant Managing Editor
|
September 9, 2021 8:19 PM
MOSES LAKE — Samaritan Hospital is coping with an influx of patients with COVID-19.
As of around 1:45 p.m. Thursday, Gretchen Youngren, executive director of development and communications at Samaritan, said there were 14 COVID-19 patients in the intensive care unit at Samaritan's Moses Lake hospital, with two rooms doubled up, as there are only 12 ICU rooms.
The combination of COVID-19 patients and others who need help, such as car collision victims, have caused a vastly increased need for care, she said, but so far the hosptial has kept the level of care consistent with the non-pandemic level.
Additionally, there were more than 15 COVID-19 patients in the emergency room Thursday afternoon alone, but not all were to be admitted, she said.
To inform residents about what's happening in the hospital, Samaritan's chief medical officer, Dr. Andrea Carter, will have a free Zoom discussion at 10 a.m. Friday for anyone. Those with questions can send them via Facebook messenger prior to the meeting. The link is https://us06web.zoom.us/j/88168775711.
The hospital has 50 beds, with 12 ICU, 12 mother/baby, and 26 medical/surgical.
Youngren said the hospital has been operating in its first phase of its surge plan since March 2020, with medical professionals working double shifts. Now, it's bringing back teaching nurses to bedside assistance and other community partners stepping in. The plan also has a phase to house up to 200 patients, which, as of Thursday, it was readying to enact, she said.
"At this point, we're actually putting the wheels in motion," she said.
The hospital's plan has changed in the past year, she added, as it learns about how to better care for patients during the COVID-19 pandemic all around. But those in the health care field are getting worn out, working so many shifts.
"It is hard. The staff are tired," she said. "It's tiring. It's very, very tiring."
---