Guillermina Serrano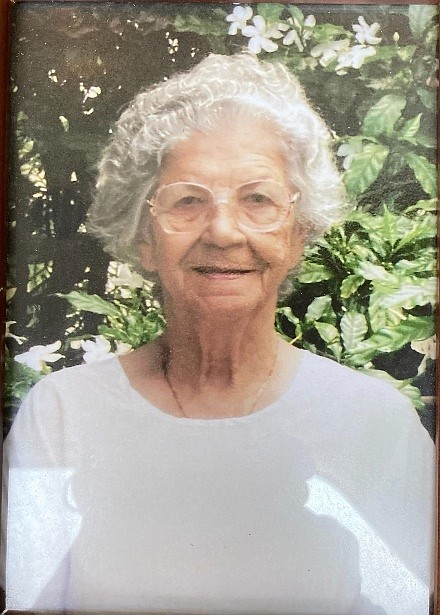 |
September 3, 2021 1:00 AM
February 11, 1929 - August 17, 2021
Guillermina Serrano, 92, passed away at home Aug. 17, 2021, in Moses Lake, Washington, with family.
She is survived by her eight children Evelyn Perez, Ramon De Sanchez, Tony R. Serrano, Edward R. Serrano, Duane B. Serrano, Ruby Hatzenbihler, Robert R. Serrrano and William Serrano and many grandchildren and great-grandchilden.
Guillermina was born in San Turce, Puerto Rico, and lived there until 1952. Then she moved to Whidbey Island, Washington, to her sister and brother-in-law's home. From there she moved to Eugene, Oregon, and in 1954 to Moses Lake Washington. She resided in Moses Lake until she passed away.
She attended school until eighth grade. She worked various jobs: housekeeper, cook, fieldworker, waitress and line worker at Carnation Potatoes until she retired in 1992.
Guillermina loved making beautiful decorative dolls and jewelry. She loved crocheting and a lot of her friends wanted her to make her things. She also loved gardening and made the best salsa.
What mattered the most to Guillermina was family. She would always say, "I love all my children." Guillermina Serrano will be missed but she'll always be in our hearts.
Services will be held at 11 a.m. Saturday, Sept. 11, 2021 at Moses Lake Baptist Church, 4334 Joann Drive, Moses Lake. There will be a reception in the fellowship hall after the funeral.
---