Tammy Marie (Bruketta) Johnson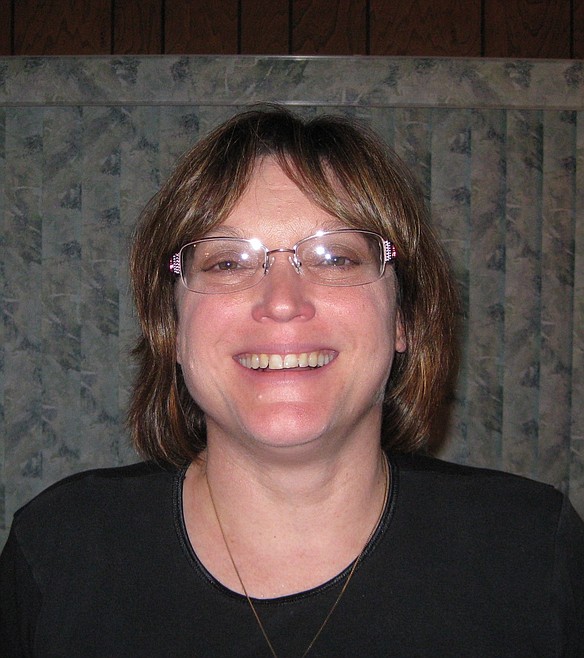 |
September 2, 2021 1:00 AM
January 28, 1964 – August 26,2021
Tammy Marie (Bruketta) Johnson passed away Thursday, Aug. 26 at her home in Moses Lake, after a courageous year-and-a-half battle with cancer. She was surrounded by her loving family.
Tammy was born to Willa Lou Bruketta on Jan. 28, 1964, in Yakima, Washington. She attended elementary school in Ellensburg. She moved to Moses Lake when her mother took a job as an X-ray technician there. She attended Chief Moses Junior High and graduated from Moses Lake High School in 1982. After high school, she attended Big Bend Community College. She graduated in 1985 with an associate's degree in arts and sciences. Shortly after graduation, she met the love of her life, Randy Johnson. They were married on June 10, 1989.
Over the years, she worked at Lake Auto Parts; Larsen, Tracy & Ries Law Office; South Campus Athletic Club; Berry's Fashion & Gifts; Pioneer Dental Center and Horizon Credit Union. After leaving the credit union, she decided she would like to update her degree and went back to BBCC, earning an accounting tech degree. She then went to work at Million Air in Moses Lake as office manager. She left there and was hired in 2018 as the district secretary for Grant County Fire District 5, where she worked until her passing.
Tammy loved camping and being in the outdoors. She enjoyed doing craft projects and needlepoint. She liked to play golf, and even though neither she nor Randy was very good at it, she always enjoyed telling people about these two fairly spectacular shots she had made, even though she would also admit that they were both mostly luck. Over the years, she amassed an extensive collection of Cherished Teddy figurines, which she loved displaying all over the house. She loved her Seattle Mariners and her cats, despite being allergic to them – a minor detail. In her school days, she was "Mother Hen" to her close friends, and they were her "Chickadees." It made her so happy that she was able to reconnect with several of those Chickadees in recent weeks. Tammy was definitely a people person. She would always look for the good in people, even though it was difficult in some cases. That positive attitude always prevailed.
Tammy was a member of Epsilon Sigma Alpha for 35 years. She loved her ESA sisters, and the charitable work she got to do. She held several state offices in her time with ESA, including treasurer for several years. In 2009, she was elected state president. She enjoyed the meetings and conventions that allowed her to travel all over the state, and even more, the lifelong friends she made in ESA.
To know Tammy was to love her. The room seemed to light up when she walked in. Without fail, the first thing people remember about Tammy is her infectious laugh, and her constant, beautiful smile. It was very common for someone to tell her "Oh, we knew you were here somewhere, we heard you laughing a while ago!" She also had the amazing ability to keep that smile, and her trademark positive attitude as her world started to crumble around her.
When she found out that her condition was terminal, her focus immediately shifted to her friends and family. She wanted to make sure that everyone else was going to be OK when she was gone. She was more worried about the "burden" she thought she was putting on Randy and her friends and family than everything she was going through. She immediately started assigning certain Cherished Teddy figurines and jewelry items to people that they reminded her of. She wanted to make sure they had something to remember her by. She obviously did not realize that she was probably the most unforgettable person that these people had ever known. And still, that smile – even as her body was giving out on her, and she was becoming weaker and more frail, there was always that smile and her amazing positive attitude through it all. Even in her last days, she would constantly reassure Randy and the friends and family that came to visit her that "everything is going to be OK."
Tammy is survived by her loving husband Randy; sisters-in-law Wendy Erickson and Darla Hubbard; her very special friend Daphne Thomas, whom she considered a sister; uncles Gaylord and Tony Bruketta and Dave Rupert; and aunts Margaret Campbell, Joellen Stradley, Barb Rupert and Cindy Tamez. She also leaves behind several cousins, including Deanne Cunningham, whom she was very close with, and her husband John. She is also survived by her very special niece and nephew, Audrey Solomon and Cameron Hubbard. She loved them both very much.
She was preceded in death by her grandparents; her mother Willa Lou Bruketta; Randy's parents Vern and Charlotte Johnson, who absolutely adored her; her uncles Dale Campbell and Bill Bruketta and her brother-in-law Johnny Johnson.
A memorial service will be held at Moses Lake Presbyterian Church, 1142 W. Ivy St. at 2 p.m. on Friday, Sept. 10. Refreshments will be served following the service.
It was Tammy's wish that in lieu of flowers, donations be made in her name to St. Jude's Children's Hospital or the Columbia Basin Cancer Foundation in Moses Lake. Our sweet, sweet, beautiful angel has finally gotten her wings. She and her mom will have some catching up to do.
Please express your thoughts and memories at www.kayserschapel.com. Arrangements are under the care of Kayser's Chapel of Memories of Moses Lake, Washington.
---