A new field: Othello welcomes teacher with an interesting resume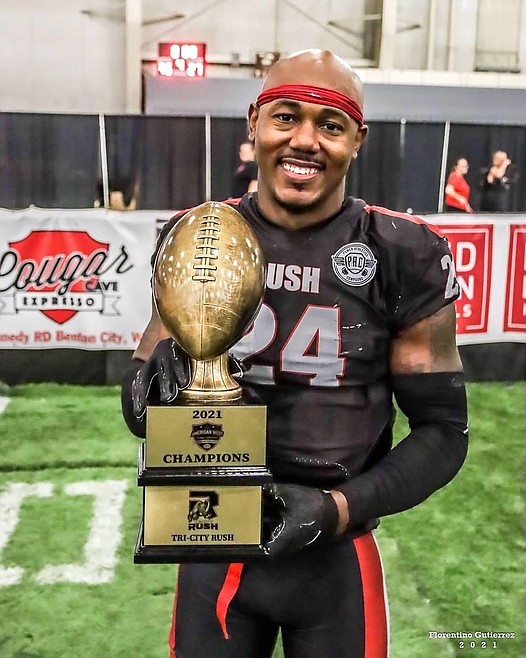 Othello High School teacher Keithon Flemming poses with the trophy the Tri-City Rush won for being the 2021 American West Football Conference (AWFC) Champions.
Keithon Flemming/courtesy photo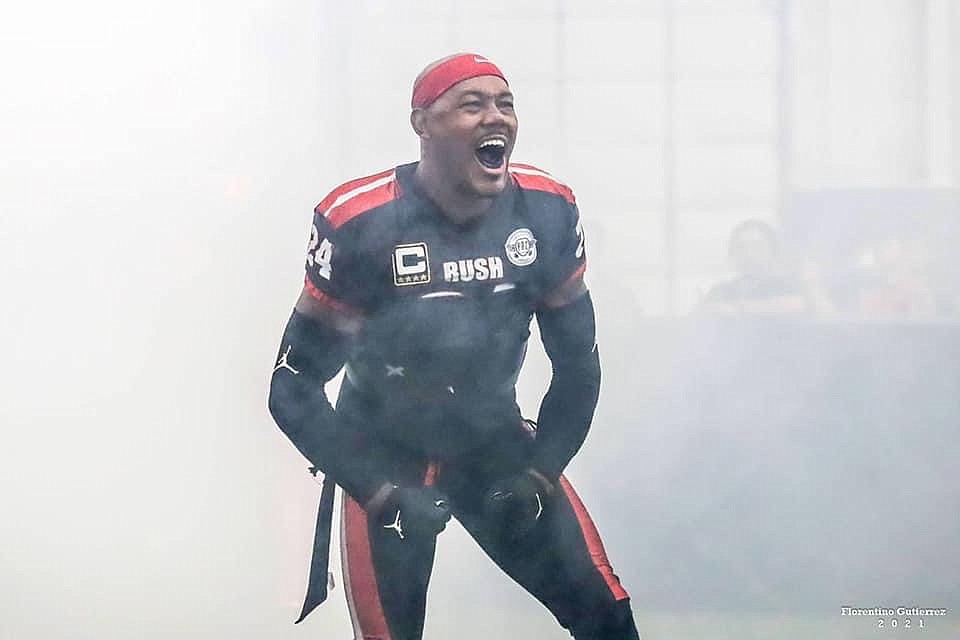 Keithon Flemming yells while playing for the Tri-City Rush.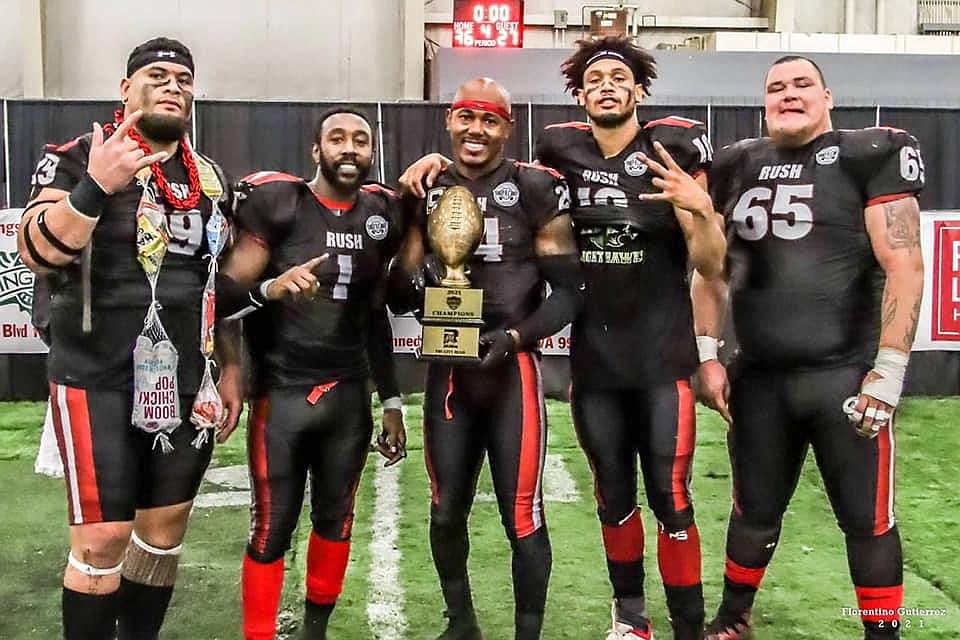 Keithon Flemming poses with his teammates and the trophy after the Tri-City Rush won the 2021 American West Football Conference (AWFC) Championship.
Previous
Next
by
Rebecca Pettingill
Staff Writer
|
October 26, 2021 1:03 AM
OTHELLO — Othello High School English teacher Keithon Flemming knows a thing or two about football. After all, he played for a professional football team.
Flemming grew up in Dallas, Texas, and was raised in a football family. Flemming said his father was a collegiate player who had a couple of professional tryouts, and an uncle played for the Dallas Cowboys.
Flemming started playing football when he was only 4 years old. As he got older, and discovered he was pretty good at the sport, he realized it would be his best shot at going to college. He explained without football, he knew it would be hard for his family to pay for college out-of-pocket. He also mentioned he had his eyes set on the National Football League (NFL) early on.
On to college he went and in 2005, Flemming redshirted for the University of Wyoming football team. He then transferred to West Texas A&M University in 2006, and played football for the school from 2007-2008. After college, Flemming achieved his childhood goal and played for the Philadelphia Eagles in 2010.
It wasn't until 2013 Flemming came to Washington to play for the Tri-Cities Fever, a now defunct professional indoor football franchise based in Kennewick. He played for the Tri-Cities Fever until 2014, when he retired.
During the time with the Fever, Flemming met his wife, Emily.
"I always tell people that football brought me here and my wife kept me here," said Flemming. Flemming and his wife are raising three daughters: Younique, 16, Eve, 11, and Keiry, 5.
In the last year, Flemming came out of retirement and signed with the Pasco-based Tri-City Rush, a professional indoor football organization, in November 2020.
Flemming said he came out of retirement for multiple reasons. Not only did he miss being a part of a team, but he said his family missed watching him play.
From 2016 to 2017, Flemming worked security for Pasco High School. While there, he said he made a lot of connections and became a role model to many students. His principal brought up the idea to get his teaching credentials. Flemming said at the time, he wasn't interested in teaching and brushed off the suggestion. But, his principal again came to him and told him not only did they need good teachers, but good mentors for students. The principal also brought up how good Flemming was with the kids, Flemming said.
Flemming decided to go back to college and get his bachelor's in English language and literature. He is working on his master's degree in English, as well.
After getting his bachelor's, Flemming heard about an open teaching position at Othello High School, which he did not get. But a few months later, another position at OHS opened. He got the position and now teaches English at Othello High School.
Flemming also joined the football team as an assistant coach and said he enjoys seeing the players watch a game that gave him so many opportunities.
"I'm just trying to add value wherever I can add value to an already outstanding coaching staff. I'm just extremely grateful to be in the position that I'm in," Flemming said.
He added Othello School District and OHS have been amazing in terms of support and making sure he is comfortable in his new roles. He said he loves teaching English and if he ever changed subjects, he would switch to physical education. Either way, Flemming says he intends to stay in the education career path.
"I leave work every day with a smile on my face," said Flemming.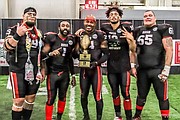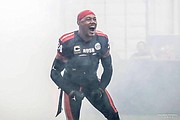 ---