Mattawa approves agreement with Granger for interim chief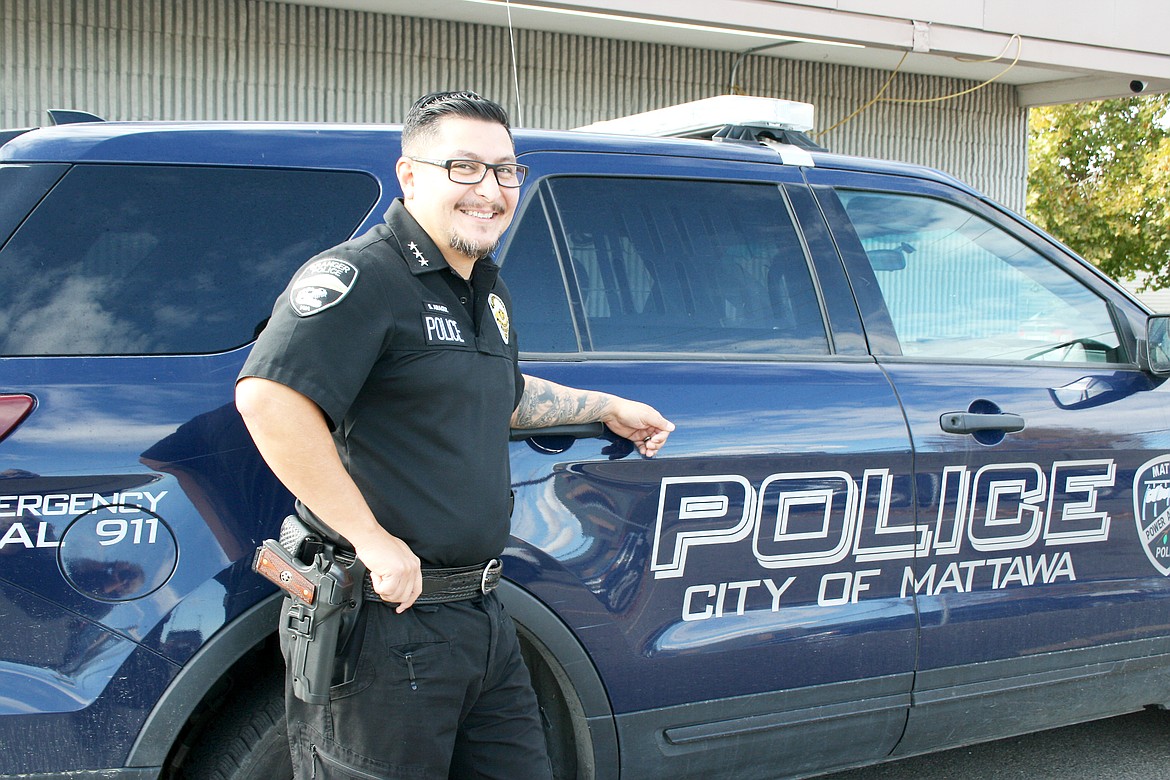 Interim Mattawa Police Chief Estevan Araguz, who is also the Granger Police Department chief, poses by his police vehicle.
Cheryl Schweizer/Columbia Basin Herald
by
CHERYL SCHWEIZER
Staff Writer
|
October 26, 2021 1:07 AM
MATTAWA — The Mattawa City Council on Thursday approved an interlocal agreement with Granger to pay Granger $50 per hour for its police chief, Estevan Araguz, to be Mattawa's interim chief for six months.
The agreement, which Granger City Council approved Oct. 12, would end if a new Mattawa chief is hired before the six months ends and can be terminated by either party with 30 days notice.
Araguz replaces former interim chief Mike Williams, who resigned Sept. 10. In his resignation letter Williams, a captain with the Moses Lake Police Department, cited what he called a "toxic relationship" with some Mattawa council members.
Williams had worked for Mattawa since April. He was hired after former chief Joe Harris was placed on administrative leave, then fired April 10 by Mattawa Mayor Maria Celaya.
The interlocal agreement with Granger stipulates Araguz will be in Mattawa for an average of 10 to 20 hours per week. During the meeting Thursday, council member Tony Acosta said he wasn't sure it was enough time. Celaya said the agreement allows for additional hours, if necessary, with any extra hours approved by her and Granger Mayor Jose Trevino.
Acosta said he thought language governing that should be in the contract, but Celaya said the existing agreement would be adequate.
Araguz will be asked to review the Mattawa Police Department's leadership structure and make changes, if necessary, supervise and train officers, write and monitor work schedules and help with the selection of a permanent police chief. He will use a Mattawa police car, but wear his Granger uniform and equipment.
---