Authorities ID victim in ML shooting, stabbing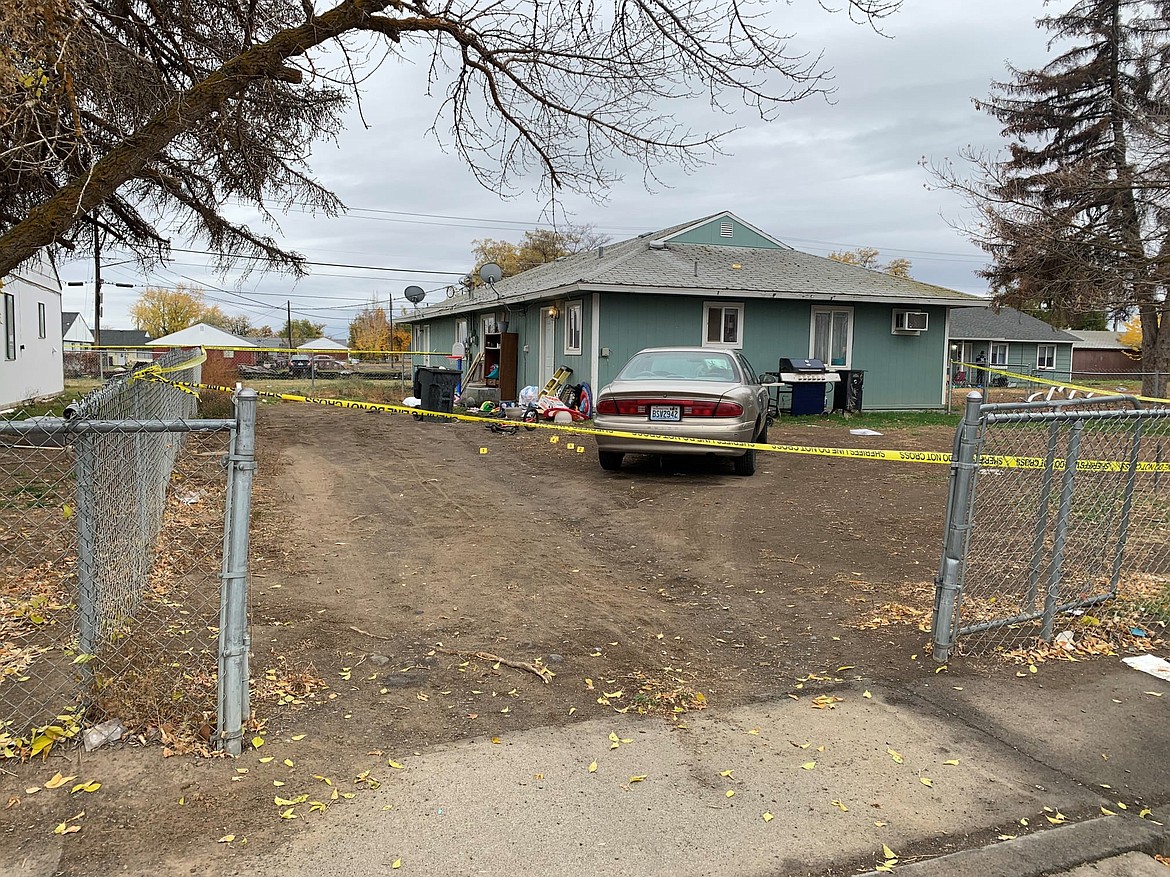 Crime scene tape marks off a home on Arlington Drive in Moses Lake.
Grant County Sheriff's Office/Courtesy photo
by
EMILY THORNTON
Assistant Managing Editor
|
October 26, 2021 1:00 AM
MOSES LAKE — Danual D. Surface, 27, of Moses Lake, was the man killed Sunday morning, according to a Grant County Sheriff's Office social media post.
Witnesses told deputies Surface and David R. Hagar, 48, of Moses Lake, were arguing in the back of the home at 1106 Arlington Drive near Moses Lake.
Hagar allegedly fired a gun multiple times at Surface, who went down on the back porch. Hagar also allegedly went to his home at 1102 Arlington Drive to retrieve a knife, which he used to stab Surface at least once, the post stated.
GCSO and Moses Lake Police Department officers responded to the area at about 8:15 a.m. Sunday after 911 callers said they heard screaming, there was a stabbing and/or they heard gunshots.
Emergency responders found Surface on the back porch and he was taken to Samaritan Hospital, where he was pronounced dead.
In a probable cause statement, Hagar allegedly told deputies he shot Surface six to eight times, tried to decapitate Surface and stabbed him once in the heart. He "believed he was protecting his wife and children from" Surface; however, Hagar has no wife or known children, the statement said.
Hagar was taken to the Grant County Jail for investigation of first-degree murder.
Grant County Sheriff's Office Chief Deputy Joe Kriete said Monday there didn't appear to be a motive, but detectives were still trying to determine that part of the alleged crime.
Grant County Prosecuting Attorney Garth Dano said his office plans to file charges against Hagar and he likely was to be arraigned Monday afternoon or Tuesday.
---