Swords and slapstick: Masquers makes magic with 'Moon Over Buffalo'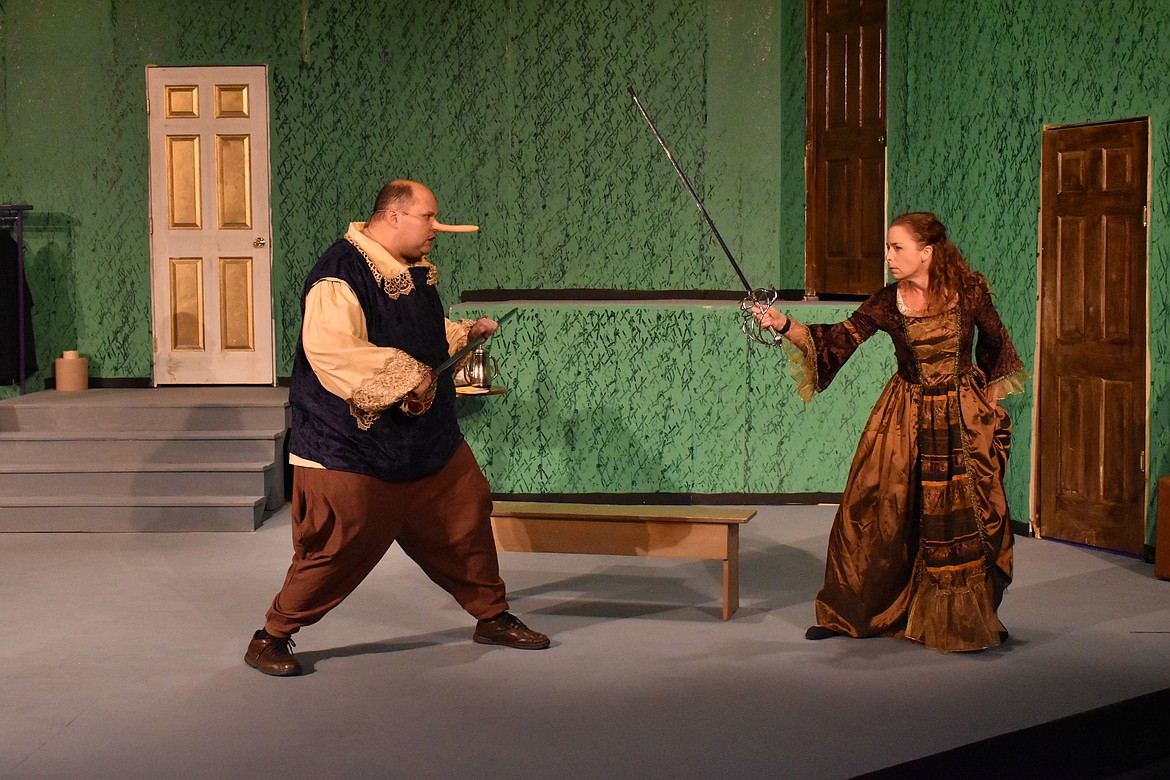 George and Charlotte Hay, played by Christopher Longstreet and Melissa Sloan, fight with swords in "Moon Over Buffalo."
Rebecca Pettingill/Columbia Basin Herald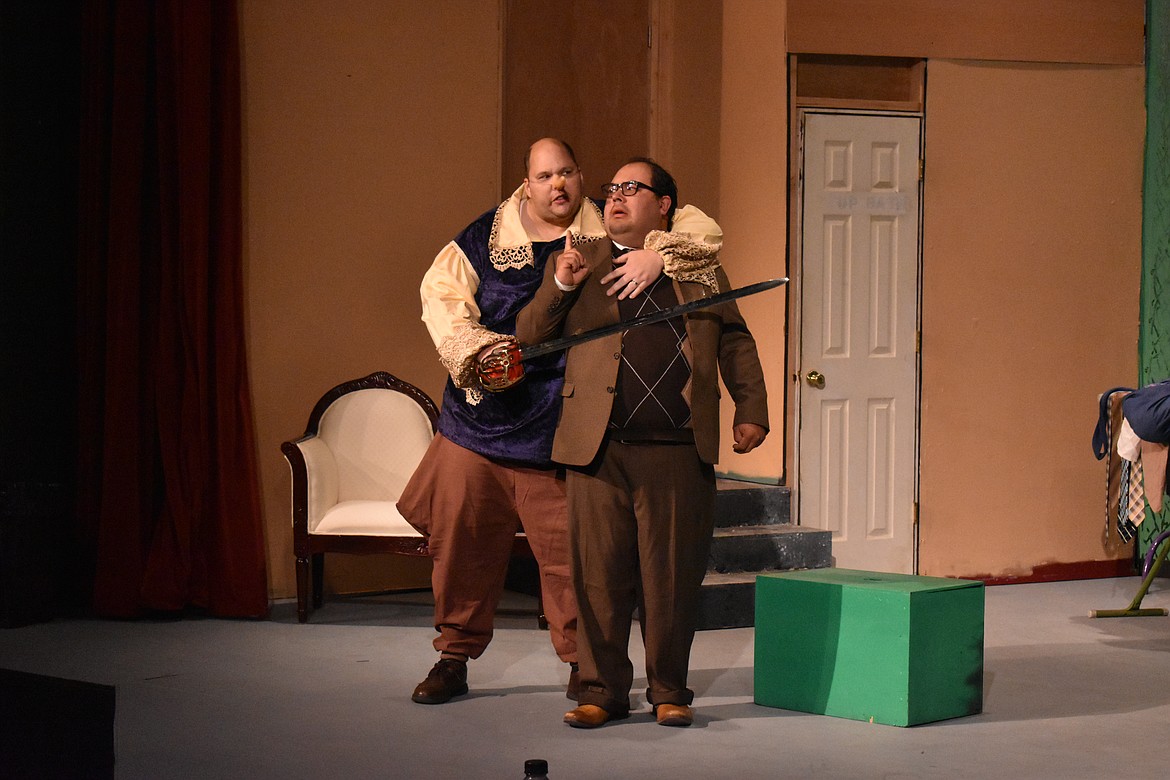 Christopher Longstreet holds a fake sword to Jesse Huntwork during dress rehearsals on Oct. 14.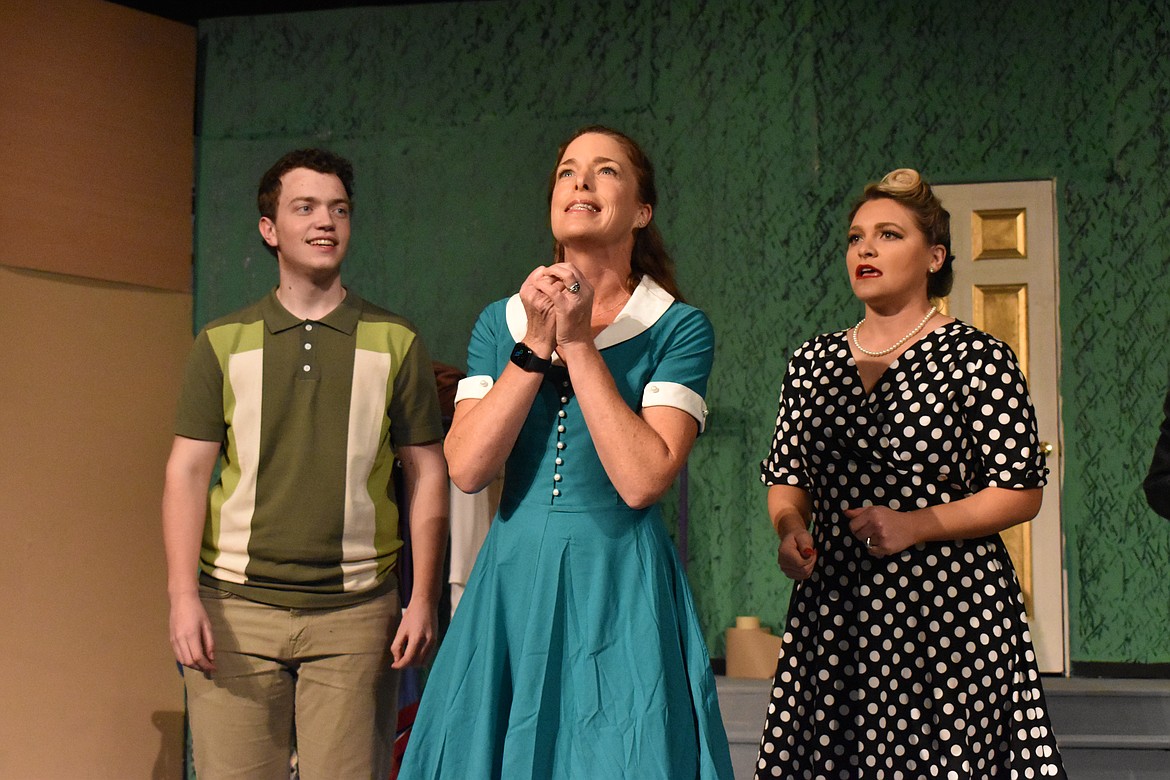 From left, Miles Plagerman, Melissa Sloan and Cecily Hendricks practice a scene during their dress rehearsal on Oct. 14.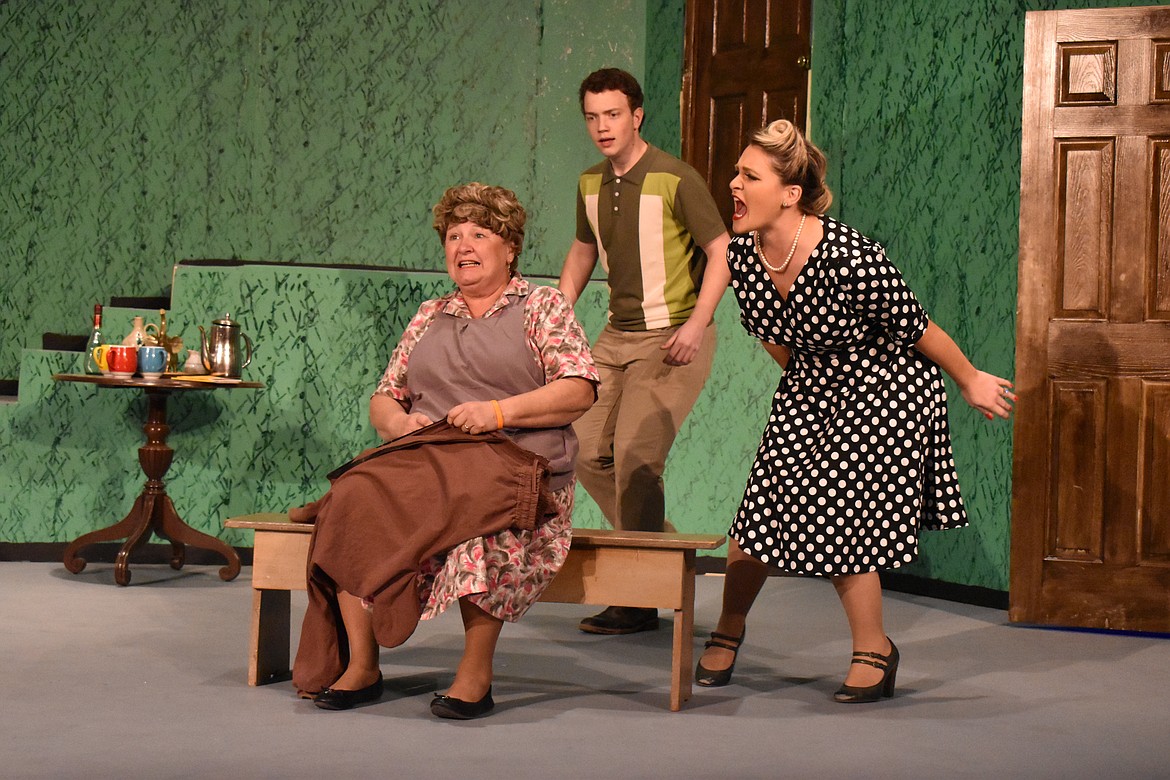 Rosalind, right, practically has to yell for grandmother Eileen, left, to hear, while producer Paul watches in dismay.
Previous
Next
by
Rebecca Pettingill
Staff Writer
|
October 22, 2021 1:00 AM
SOAP LAKE — Masquers Theater is home to multiple productions a year, including a play full of adult comedy, pratfalls and confusion.
Director Nick Mahaney said the plays chosen in the past when he was directing would come from ideas he pitched, but this play was the suggestion of the artistic director. He said after looking into the play, he loved it.
Mahaney said he first started doing theater when he was 12 years old and directed for the first time when he was 18. Mahaney has directed three other plays at Masquers before this one.
The play, "Moon Over Buffalo," is one of the most physical plays the theater has done in a long time, Mahaney said. By physical, he means there are a lot of things the actors are doing, such as pratfalls, falling up stairs and roughhousing.
"Moon Over Buffalo" was written by Ken Ludwig in 1995. The production is about two hours long and features eight actors. The press release by the theater's spokesperson Darryl Pheasant describes the play as a fast-paced, hilarious, screwball comedy.
"Moon Over Buffalo'' is set in the summer of 1953. George and Charlotte Hay, who used to be Broadway stars, have taken their run-down touring company to Buffalo, New York. In Buffalo, they have the intention of running two plays, all the while grumbling about missed Hollywood opportunities.
Very quickly things go awry when Charlotte learns George got company member Eileen pregnant. In response, Charlotte prepares to run away with the family lawyer, Richard. This sends George on a drinking binge. But before Charlotte can run away, it is discovered Hollywood director Frank Capra is headed to town on a talent scouting mission.
As a result, the Hay family must work overtime to get drunk George ready to perform. Throughout all that, more confusion arises when Rosalind's fiancé, anxious TV weatherman Howard, has two separate mistaken identities.
The play opens today and runs through Nov. 7, on Friday and Saturday evenings at 7:30 p.m. and Sundays at 2 p.m. General admission is $16 and $14 for seniors. The play may not be suitable for young children due to adult themes. For tickets and information, visit masquers.com or call 509-246-2611.
The play was originally scheduled to debut Oct. 15, but was postponed a week later due to circumstances beyond the theater's control, Mahaney said.
Rebecca Pettingill can be reached via email at rpettingill@columbiabasinherald.com.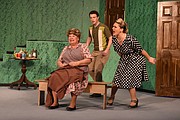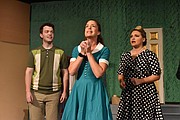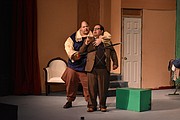 ---