Moses Lake firefighters lose jobs over mandate
by
EMILY THORNTON
Assistant Managing Editor
|
October 19, 2021 1:07 AM
Three Moses Lake Fire Department firefighters were forced from their jobs Monday because they did not get the COVID-19 vaccine, but an online petition was started to help their cause.
The job losses came after Gov. Jay Inslee imposed a COVID-19 vaccination mandate Aug. 9, requiring most state executive branch employees and on-site contractors and volunteers, and public and private health care and long-term care workers to be vaccinated by Oct. 18, with the final dose needed by Oct. 4 to meet the deadline, or risk losing their jobs.
MLFD Capt. Phil Walker, a 32-year MLFD veteran, Lt. Jay Morice, 26-year MLFD veteran and Army National Guard member, and firefighter Michael Evens, with the department five years, were among the city employees who asked for exemptions and accommodations instead of getting the shot, but were denied, according to MLFD firefighter Mike Miner, who spearheaded the online petition. Called "Bring Back our Firefighters," the petition was posted Sunday on Change.org.
There was a question on whether Walker was retiring, as the city said he was, or he was being forced out because he was unvaccinated, as Miner and other firefighters told the Herald. Walker, Morice and Evens could not be reached by press time for comment.
The petition was meant to show city council members, City Manager Allison Williams and MLFD Fire Chief Brett Bastian that residents support firefighters' decisions about their own health, Miner said. By Monday afternoon, there were more than 1,100 signatures on the petition and the number was growing by the minute.
The city on Monday released a statement in response to the petition effort and statewide mandate. Among other things, it stated, "Not all city employees are currently required to be vaccinated because they are not all front-line health care workers."
For instance, the Moses Lake Police Department is not affected by the mandate, according to MLPD Chief Kevin Fuhr.
Eight firefighters initially asked for exemptions and accommodations, which were provided, the city said. But city officials later withdrew the accommodations because the firefighters were in a "health care setting."
"The definition is providing patient care in a health care setting which has been determined as an ambulance," city spokesperson Lynne Lynch wrote in an email. "The other employees impacted were fleet staff who work on ambulances. The fleet staff had vaccinated employees who could work on the ambulances."
"The city has been working with the International Association of Firefighters through the compliance process regarding vaccinations against COVID-19," the statement read. "After an evaluation with staff and our fire chief, it was determined that there were no accommodations that could be made."
"Our leadership consulted with statewide legal resources and our insurer (Washington Cities Insurance Authority)," it continued. "Our insurer counseled the city that if we were to act against the mandates and put an unvaccinated employee in a situation where we received a claim, then there is no coverage. We are a city that needs every penny of our reserve funds to bolster up the infrastructure of our community, not in fighting lawsuits."
The city may hope to avoid some potential lawsuits from one direction with its decision, but Lynch wrote the city "can't speculate on whether the firefighters or others will sue" due to losing their jobs.
"In the end, we will have two firefighter/EMTs leave the city's employment and one captain," Williams wrote in the city's statement. "The decision has been difficult and we greatly appreciate the years of service the employees provided to the city. Firefighters have had an extremely difficult job during COVID providing care to the city's most vulnerable. We truly wish the situation was different. The city is also a recipient of various federal funding sources, so the federal mandate is being evaluated as well."
Miner, along with MLFD firefighters Scott Anderson, David Durfee, Schrade Rouse and Capt. Brandon Burns spoke with the Herald on Monday.
They all said they had been vaccinated for COVID-19, but mostly to keep their jobs, which they believed was not right. They also pointed out they are not required to get a flu shot and can opt out of the hepatitis B shot. This is the first mandated vaccine, they said.
The three firefighters who were dismissed were part of the MLFD's 33-member line personnel, besides Bastian and other administrative personnel, Miner said.
About seven firefighters are on duty at any given time, which is not enough, Miner said. The department was answering about 10 calls per day in 2017 and now has about 20, along with three to five more due to recent legislation dictating what police officers can respond to, such as welfare checks. So firefighters have picked up those calls, he said.
A study paid for by the city in 2017 noted the MLFD was understaffed.
Regardless of staffing issues, the department has responded to calls.
Yet, because of Inslee's mandate, firefighters were forced to choose losing their jobs, or for some, going against what they believed in to keep their jobs.
"We're debating whether that's the right choice to impose on people," Rouse said.
He pointed out the group of five firefighters is not anti-vaccine, but anti-mandate, as they just wanted the choice. About 60% of the MLFD got vaccinated as soon as vaccines were available, he added, with the majority following suit shortly after.
"Ultimately, we're here for the taxpayers," Burns said.
He added the department has been taking precautions for more than 20 months and "nobody had any issues." But because of Inslee, people were losing their jobs, he said.
"We did not get one case in-house from wearing PPE," Burns said. "We are the only department in the city that did not change our schedules."
He noted there was "no reason" the city couldn't provide accommodations for those who wished to remain unvaccinated and any COVID-19 case within the department was from outside of work.
Besides that, accommodations have been allowed in other city departments, the group said, but not for the fire department.
Some of the accommodations the group said were being done in other cities and could be done in Moses Lake included having unvaccinated firefighters wear personal protective equipment all of the time and separating them from others. Other precautions, which largely already were being done, include taking temperatures, using buckets of bleach and other disinfectants on surfaces, boots and other items, and cleaning.
Miner said he was unsure when, but he and others plan to present the petition to the Moses Lake City Council at a regular meeting and/or email the petition to Williams and other officials.
"Almost 1/4 of our line personnel applied for exemptions at the Moses Lake Fire Department," the petition states. "All were approved. None were granted accommodations. Now we are set to lose firefighters. We took care of the city in full suits, masks we re-used that weren't reusable, gloves, and respirators. All while some of us were vaccinated and some weren't. And, that was okay per the city and department. Now they can't make accommodations.
"Go to Fire Station 1 on East Third in Moses Lake," it continues. "There are three plaques put up for those who showed bravery and laid it all on the line for our citizens. Capt. Phil Walker is on one of those plaques. He put his body in harm's way and almost lost his life to save another."
The petition can be found here: www.change.org/p/citizens-of-moses-lake-bring-back-our-firefighters?utm_content=cl_sharecopy_31087884_en-US%3A3&recruiter=1229884659&utm_source=share_petition&utm_medium=copylink&utm_campaign=tap_basic_share.
The city's online statement is here: www.cityofml.com/CivicAlerts.aspx?AID=1052.
Editor's note: This story has been updated since its first online post.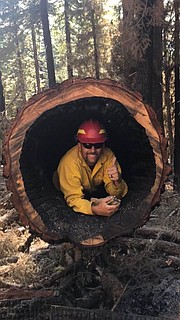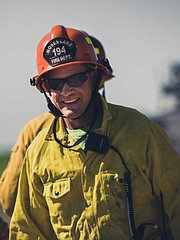 Recent Headlines
---