New Moses Lake market focuses on high-quality meats, wines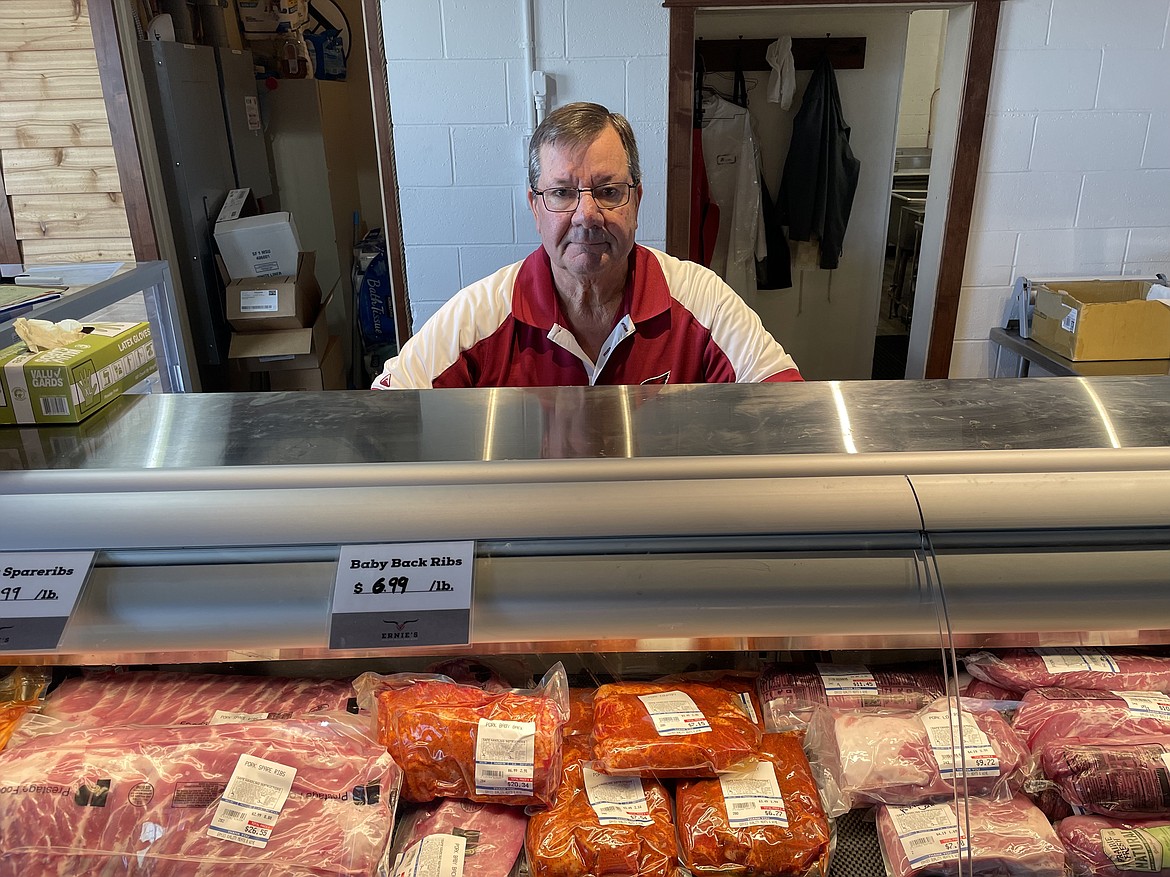 Veteran butcher and meat cutter Ernie Lang stands behind a display case of Ernie's Quality Meats and Wine.
Charles H. Featherstone/Columbia Basin Herald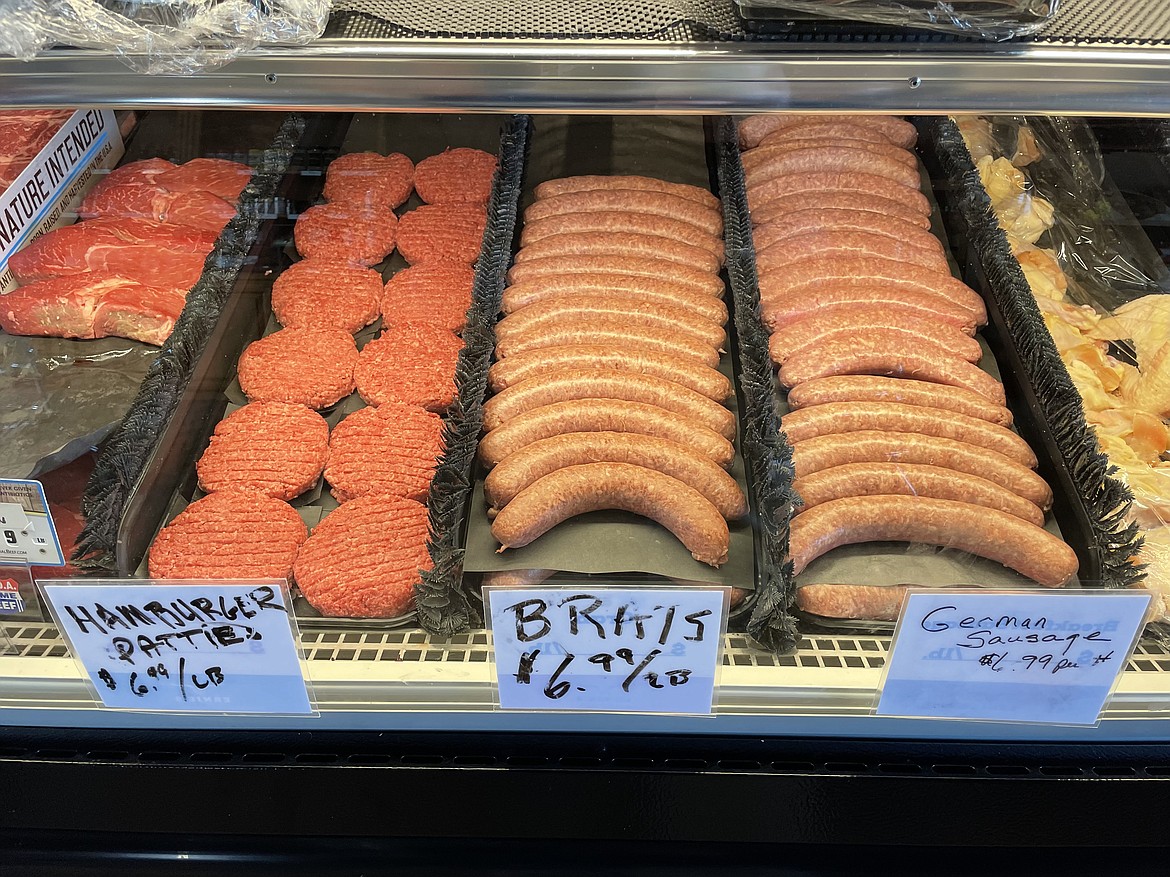 Some of the meat is displayed at Ernie's Quality Meats and Wine.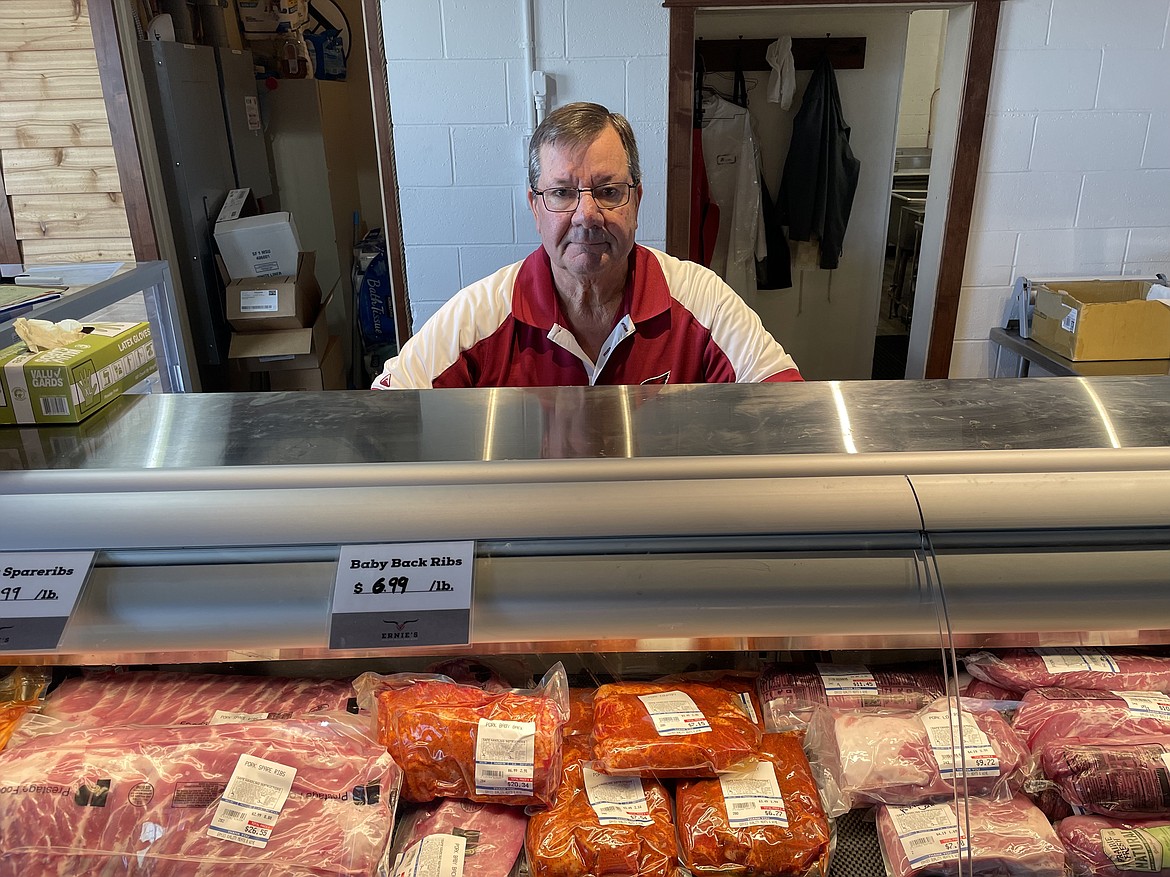 Veteran butcher and meat cutter Ernie Lang stands behind a display case of Ernie's Quality Meats and Wine.
Previous
Next
by
CHARLES H. FEATHERSTONE
Staff Writer
|
October 18, 2021 1:05 AM
MOSES LAKE — It's the kind of place you might find on the far south side of Chicago, in a neighborhood settled by Polish and Italian immigrants.
But Ernie Lang, one of the owners of Ernie's Quality Meats and Wine, is the first to admit the butcher shop he and business partner Keith Tunstall opened at 1517 W. Broadway Ave., Moses Lake — right next to the Fraternal Order of Eagles — is unique.
"I've been in the business for 60 years," Lang said. "When I did my apprenticeship, this is how the meat market looked. A little bit bigger, but something like this."
"There isn't a place like this in Moses Lake," Lang added.
Tunstall, busy weighing out handfuls of ground beef for a customer, said he and Lang had talked about setting up a butcher shop in Moses Lake for seven or eight years.
"We just thought for quite a few years that the town needed something like this," Tunstall said. "I've always been intrigued by meat shops."
As he leans on a cardboard box he's busy unpacking, Lang looks around at the display cases full of fresh cuts of beef roast, pork chops, steaks of various kinds, chicken, even salmon and Atlantic cod. Lang and Tunstall buy their beef from Oregon.
Lang said this shop, which opened in early September, allows him to sell meat the way he thinks it should be sold.
For steaks, that's generally thick, optimal for rare and medium rare, he said.
"That's my main goal, to make sure things come out here the way they should be," Lang said.
Lang and Tunstall offer regionally produced meat. The beef comes from Painted Hills Natural Beef in Oregon, the pork from Auburn, Washington, and the chicken from Canada, Lang said, though he has been talking to beef suppliers in the Royal City area.
Tunstall said Ernie's offers the first steaks in Moses Lake that don't come into the area already frozen.
"We have a nice, exclusive deal with Painted Hills, and I think we have as good a quality in eastern Washington as anyone," he said.
Lang said he is hoping to get his own smoker any day now so he can start selling his own smoked brisket and ribs, as well as cured sausage, including two or three types of German sausages, pepperoni, brats and beef jerky.
"We ordered it in March, and they said it would get here sometime in October," Lang said. "Hopefully, it shows up here sometime in the next couple of months."
Until then, he recommends soaking his hand-made uncured sausages in a mug of cheap beer — he prefers Coors Light, and sells it for just that purpose — and pan searing them before grilling.
"That's how I like them," Lang said.
He has a lifetime of experience as a butcher cutting meat for Safeway across the west before eventually working at and retiring from Harvest Foods.
He said Ernie's has fresh seafood on Thursdays — cod, salmon and oysters — and offers wine tastings on Wednesdays at 5 p.m. And, despite not having a formal grand opening in early September, Lang said he's been impressed with the interest his shop is generating since it opened.
"People are in, they're buying, they know we're here," he said.
Pam Tunstall, Keith Tunstall's wife, runs the wine room, and said she's been interested in having a place like this since she worked as a summer pourer at various local wineries when she wasn't teaching in the Moses Lake schools.
"It's a place where you can walk in and feel kind of at home. I created it to be a relaxing atmosphere, where you can talk about your interests in wine and find something similar, or I can get you what you want," she said.
Pam Tunstall said she sells a lot of Washington wines, including several from the Royal City and Quincy areas, as well as from across the world.
"I like the stories behind the wine," she said. "That's what keeps me interested. It's fun to learn about it and tell people about it."
Ernie's Quality Meats and Wine is open from 10 a.m. to 6 p.m. Tuesday-Friday and 10 a.m. to 5 p.m. Saturday. It's closed on Sunday and Monday.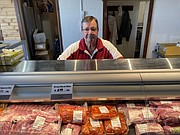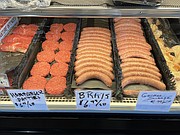 Recent Headlines
---