Phyllis Ann Wester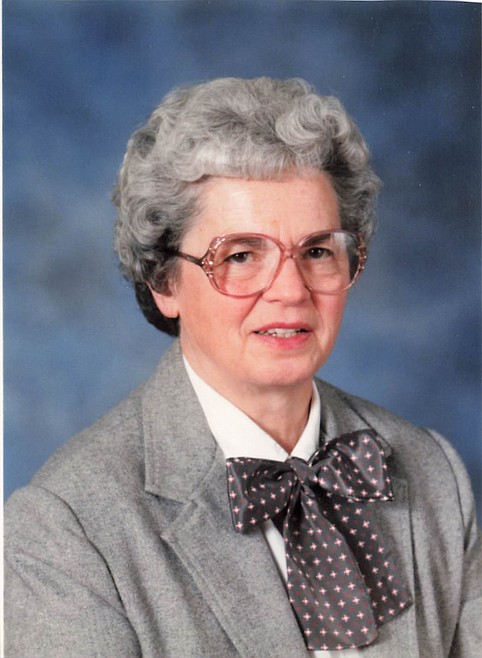 |
October 14, 2021 1:00 AM
"He who learns must suffer.
And even in our sleep, pain which cannot forget
Falls drop by drop upon the heart
Until, in our own despair, against our will,
Comes wisdom through the awful grace of God."
— Aeschylus
The Wester family sadly announces the peaceful passing of the family matriarch, Phyllis Ann Wester, on Sept. 20, 2021.
Phyllis was born in Bonners Ferry, Idaho, to Joseph and Goldie Neumayer, the youngest of six. Growing up in the North Idaho panhandle during the Great Depression made for a tough, but educational, childhood. Her parents owned several acres of land on the north side of the Kootenai River and the family lived a self-sufficient lifestyle, raising and preserving much of their own food. The family lovingly would say that Mom learned early in life to squeeze the most out of a nickel so that even Thomas Jefferson squealed. She had the benefit of being the baby of the family, so there was always an older sibling to look out for her needs. In school she enjoyed being a member of the Bonners Ferry High School band. Her first job as a teenager was that of an usher at the Rex Theatre. These experiences fostered a lifelong love of vintage Hollywood movies and big band music.
Upon graduation Phyllis made her way to Lewiston, Idaho, where she attended business and secretarial classes and eventually found employment at the Nez Perce County Health District offices. Somewhere along the way she met a handsome young student from the town of Nezperce at North Idaho Teachers College. Gordon Gregg Wester and she were married in Bonners Ferry in 1950 and became a family of three soon thereafter. Circumstances of employment lead the couple from Lewiston to Seattle, Edmonds, Moses Lake, Colville, Newport, Spokane, Wapato and Yakima and finally Spokane again. Along the way she managed a household of five children, mother-in-law, various dogs, cats, parakeets, hamsters and other wildlife young children manage to bring home. She did all this while being a homemaker, a cashier and eventually an elementary school para-educator late in her working life. She and Gordon enjoyed gardening and antiquing and spent many days in retirement traveling with fellow Holiday Rambler RV owners around the country and being snowbirds. Service to the community was second nature to them through the United States Jaycees, Lions Club and Elks and Moose lodges.
Mom filled our world with special joy. She usually had a sunny disposition and certainly a heart of gold for her family and friends. Mom made life so much brighter by just being thoughtful and saying kind and helpful things. She and Dad enjoyed going out to Sunday brunch, mostly because then she did not have to cook. Phyllis never forgot a grandchild's birthday or significant event and she welcomed spouses and children of blended families with the equality of a natural born. Mom always had a box full of toys in the house for grand children to play with.
She is preceded in death by her husband of 47 years Gordon, her parents, brothers Edward and Larry, sisters Lorena and Luella and grandchildren Zachery and Liv. Phyllis is survived by her brother George; sons Michael (Nancy), Douglas (Leslie) and Steven (Angie) and daughters Debera (Richard) and Carla (Jeff). Additionally she is remembered fondly by 14 grandchildren and 10 great-grandchildren.
At her request Phyllis will be cremated and a memorial service will be scheduled sometime in the spring of 2022 when larger indoor gatherings become safer. She will be laid to rest beside Gordon at the Nezperce-Russell City Cemetery at that time. In lieu of flowers please make a donation in her name to the Vanessa Behan Crisis Nursery, 2230 E. Sprague Ave., Spokane, WA 99202.
---