William Waltz Hill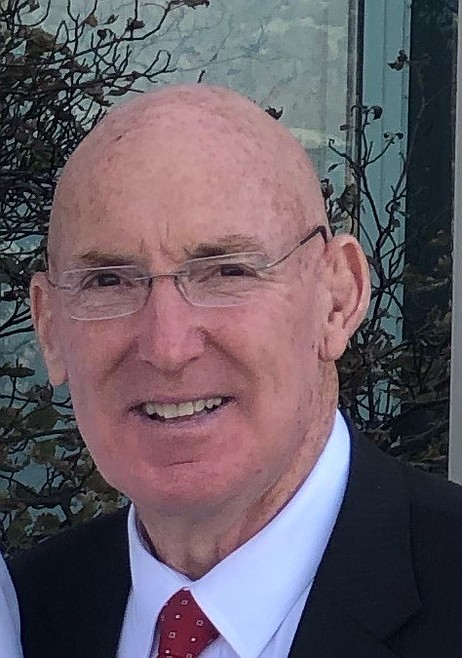 |
October 13, 2021 1:00 AM
March 4, 1954 – October 6, 2021
William Waltz Hill, of Moses Lake, Washington, passed away suddenly on Oct. 6, 2021, at age 67. He was born in Iowa City, Iowa, on March 4, 1954, to Sally Ann Louise Ely.
Bill moved to Moses Lake when he was in sixth grade. He graduated from Moses Lake High School in 1973. In high school he was the co-captain of the wrestling team and played football. When KFC opened in Moses Lake, he got a job there and eventually became manager. It was there that he met his sweetheart Carol Lybbert.
Bill and Carol were married for time and all eternity in the Cardston, Alberta, Canada, Temple on April 6, 1974. They were blessed with five children: Stephanie (Alex) Foit of Hooper, Utah; Eric (Kelly) Hill of Kennewick, Washington; Jeremy (Melanie) Hill of Lehi, Utah; the late Rhett (Jessica) Hill of Quincy, Washington and Brandon (Brianne) Hill of Mesa, Arizona. They raised their children in Moses Lake where he enjoyed hours at the ballpark, as a coach and cheering his children on. He was their biggest fan. He taught them to believe in themselves, work hard and serve others. Family was everything to him.
Bill spent many years in the construction industry. He learned the trade from a good friend, then started his own company. He specialized in concrete work. Eventually he lost his crew (his sons) to missions and college and was hired on at Okland Construction. His first assignment was to work on the Los Angeles Temple remodel. He then went on to build several churches and stake centers. At the time of his death he was employed by Johnson Carlier Construction as superintendent on the Moses Lake Temple project. He was humbled and honored to be building a temple in his hometown. Every waking hour was spent working on or thinking about that temple. He worked countless hours and labored with everything he had at what was more than a job to him, it was a calling. Bill loved the temple and spent his Saturdays serving as an ordinance worker in the Columbia River Temple.
Bill's life was dedicated to serving his family and his fellowmen. He was a faithful member of The Church of Jesus Christ of Latter-day Saints. He served in many callings, including as bishop of the Moses Lake 1st Ward, where he touched many lives with his love and service.
Bill is survived by his wife Carol; their five children; 29 grandchildren and his siblings John (Cheryl) Guffey, Candy Olson, Cathy (Darell) King, Mike (Tamara) Guffey and Carolyn Louise Hill-Yanez. He is preceded in death by his son Rhett Lorin Hill, parents Howard and Sally Guffey, brother Rick Hill and beloved in-laws Lorin and Joan Lybbert.
Funeral services were held on Monday, Oct. 11, 2021, at 11 a.m. in the Latter-day Saint chapel at 1036 W. Rose Ave. in Moses Lake. A viewing was held prior to the services at 10 a.m. Interment was in Pioneer Memorial Gardens in Moses Lake.
Please express your thoughts and memories at www.kayserschapel.com. Arrangements are under the care of Kayser's Chapel of Memories of Moses Lake, Washington.
Recent Headlines
---