Robert Rickert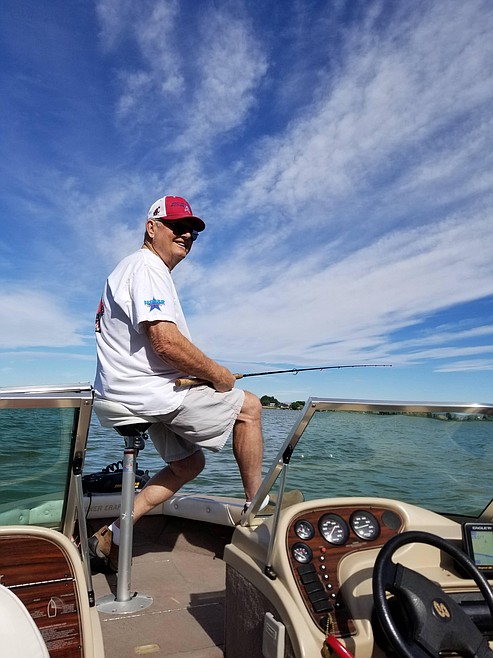 |
October 13, 2021 1:00 AM
December 18, 1941 – October 8, 2021
Robert H. Rickert was born Dec. 18, 1941. He passed away Oct. 8, 2021.
Robert, better known as "Bob," was born in Portland, Oregon. Bob grew up in Corbett, Oregon, and graduated from high school in 1960. After high school, he worked as a logger in the Corbett area and eventually also logged in Canada. In the 1980s, Bob moved to Moses Lake, Washington, where he operated a cattle and hay farm.
During this time, he met and married his wife Carole. They were married June 9, 1987. Between them they have six children: Cindy Rickert, Carl Rickert (Angelina), Rob Rickert (Shannon), Tammi Miers (Steve), Rebecca Horkoff and Brenda Pratt (Bobbi). Bob and Carole had many adventures, including bass fishing at Twin Lakes, traveling the United States and then having a second home in Yuma, Arizona. They felt fortunate to have good friends here at "home" in Moses Lake and at "home" in Yuma. They have 10 grandchildren: Gabrielle Brisby (Randy), Brandon Miers (Angelina), Jordan Miers (Hillary), Cody Horkoff, Dustin Horkoff, Jessi Horkoff, Isabel Rickert, Corbin Rickert, Kendra Rickert and Cole Rickert. He also has 10 great-grandchildren and two nephews. He was preceded in death by his parents Alvin and Maxine Rickert and his grandparents Harry and Emma Rickert. His sister Sandra lives in Gresham, Oregon.
There will be a remembrance gathering Oct. 16, 2021, from 1 to 4 p.m. at his daughter Tammi's home, located at 3926 Road D NE, Moses Lake, Washington. Please come and share your memories.
---