Eileen (Romero) Hodges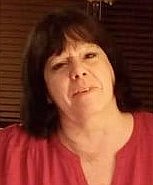 |
October 13, 2021 1:00 AM
March 13, 1956 – September 27, 2021
Eileen (Romero) Hodges of Moses Lake, Washington, and formerly of Nampa, Idaho, gently passed away on Monday, Sept. 27, 2021, due to complications from COVID-19. She was 65 years old.
Born in Nampa, Idaho on March 13, 1956, Eileen was child No. 10 of 11 to Teofilo and Sally Romero. (Child number 11—her twin sister, Kathy – arrived about five minutes after her and it's said their father nearly fainted).
Eileen grew up in Nampa and graduated from Nampa High School in 1975. She married Steve Hodges in 1979 and in 1984, they welcomed her greatest joy, their son, Jeffrey. In 1997, Steve's job took them to Moses Lake, Washington, where they have remained to date. Eileen was a dedicated and active member of the First Church of the Nazarene. She was steadfast in her faith and love of the Lord and lived her life in preparation for the day she would return home to Him and bask in His glory. We take comfort from the fact that although we weren't ready to let her go, she wasn't afraid to leave.
Eileen possessed the uncanny ability to infuse levity into any situation and her family enjoyed many rounds of laughter because of her quick wit and sometimes warped sense of humor. She truly loved all animals, great and small, which in turn made her a soft mark for any animal in need. Her gentle heart would not permit her to turn her back on a hungry cat and thus she cared for and adopted many through the years. She absolutely adored her dog babies Princess, Brandy and Bubbles. She loved to tell the story of how Princess literally pushed all other puppies aside to present herself to Eileen as if to say "Take me home!" And of course, she did.
Eileen is survived by her husband Steve Hodges and son Jeffrey Hodges, both of Moses Lake, Washington; her twin sister Kathy Bant (Karl) of Caldwell, Idaho; sister Betty Lane (Ed) of Meridian, Idaho; brother Edward Romero (Shirley) of Nampa, Idaho; sister Juanita Harmon (Derald) of Eagle, Idaho; and brother Kenneth Romero (Elaine) of Nampa, Idaho; as well as many nieces and nephews and her mother-in-law Adella Hodges of Nampa, Idaho. She was preceded in death by her parents Teofilo "Ted" and Sally Romero; sisters Linda, Lucy and Ruth; and brothers Bob and Richard. A graveside service will be held in Nampa at a later date.
Please express your thoughts and memories at www.kayserschapel.com. Arrangements are under the care of Kayser's Chapel of Memories of Moses Lake, Washington.
---