A better reading place: Public libraries in Grant County to receive upgrades in district project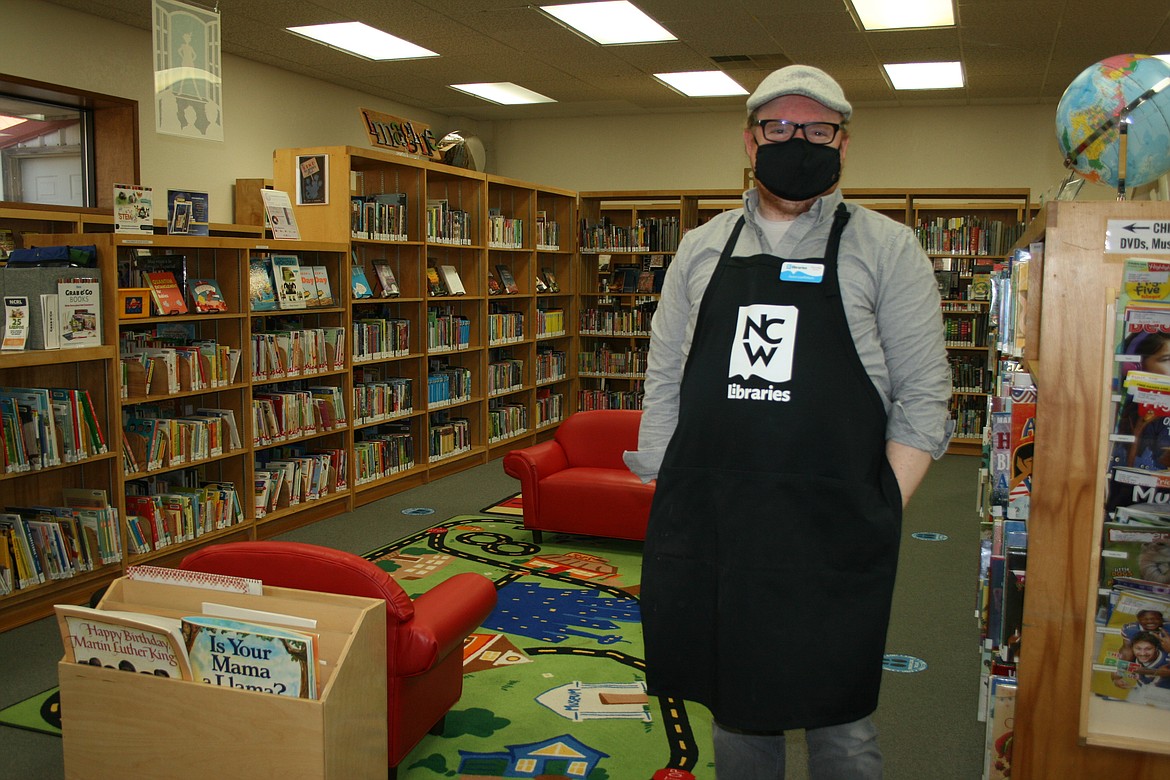 Branch manager Aaron Loeffelbein stands in the children's section of the Ephrata Public Library.
Cheryl Schweizer/Columbia Basin Herald
by
CHERYL SCHWEIZER
Staff Writer
|
October 11, 2021 1:07 AM
WENATCHEE — Libraries throughout the NCW Libraries system will get upgrades as part of a three- to five-year project recently announced by system directors.
The upgrades will involve 28 of the system's 30 facilities, including all libraries in Grant County.
Library directors will spend about $10 million of the system's reserves on the project. The facility improvement plan allocates $7.5 million for facilities, $2 million to improve distribution of library materials, and $837,571 for contingency.
Library system director Barbara Walters said Oct. 4 details are in the works.
"It will all be led by what the community says they want out of their library," Walters said.
The project will start with meetings with building owners in each community, followed by outreach efforts in each community. Residents in each city will be asked their preferences for their library. System officials want to hear from people who don't use the library, as well as those who do, Walters said.
How communities will be surveyed is still to be determined, she said, but the goal is to start gathering information sometime this fall.
All but one of the libraries in the district, Wenatchee Public Library, are owned by municipalities or community groups.
Aaron Loeffelbein, branch supervisor for the Ephrata Public Library, said NCW Libraries supplies what goes inside the building.
"What makes a library, a library, we provide," he said.
The upgrades will focus on the interiors. Structural improvement to buildings, heating-cooling system upgrades and landscaping are designated as outside the scope of work of the facilities plan.
"I'm super-excited," Loeffelbein said.
"Everybody is excited," said Caleb Hermans, branch librarian for the Soap Lake Public Library.
"I'm thrilled to see us moving forward," said Roxanne Southwood, NCW Libraries area manager.
Loeffelbein said the current Ephrata library opened in 1986, and has been in the same configuration ever since.
"We are really looking forward to a fresh look," he said.
In addition, the reasons people use the library have changed, he said, and the idea is to update the facilities to reflect those changes.
The Ephrata Public Library, for example, was adding more programs, events like lectures, painting classes and music performances, before the COVID-19 pandemic, he said. Library staff want to add more events like that and want the library space to accommodate them.
---