Ephrata man injured in rollover collision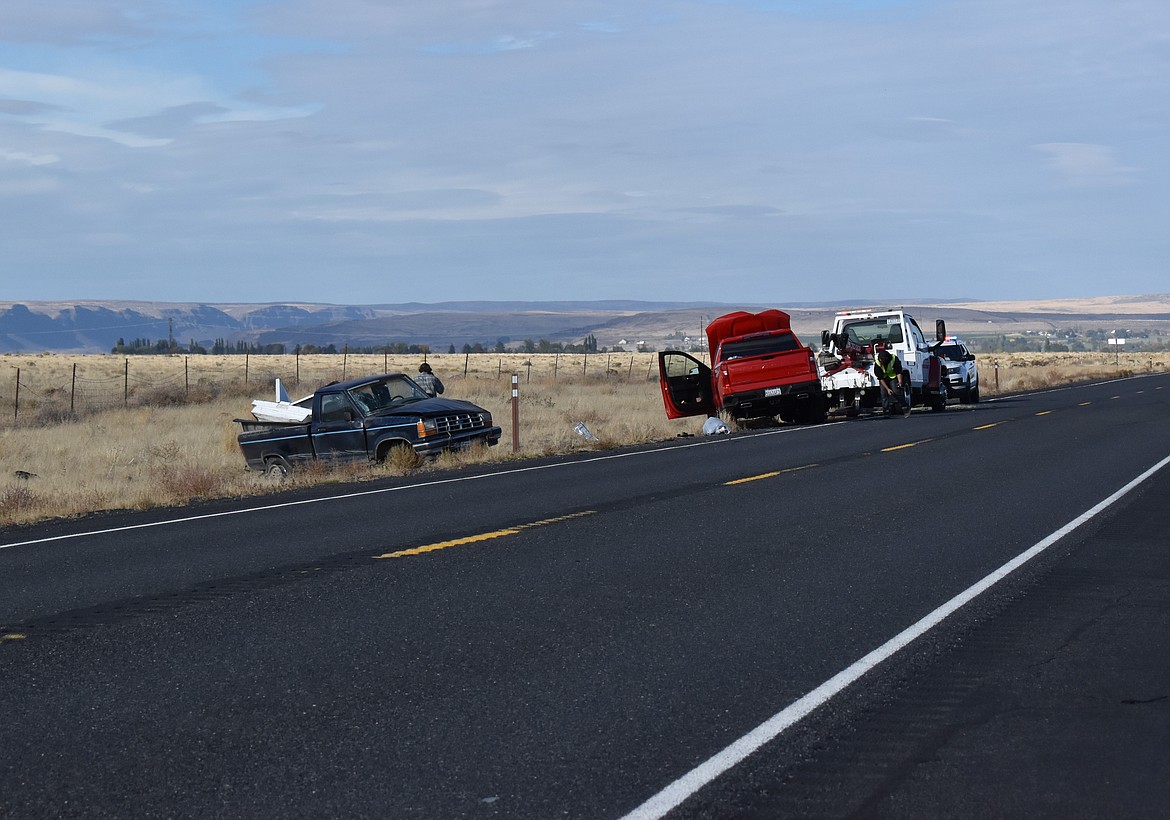 A dark blue Ford Ranger and a Chevy Silverado, shown here, were in a collision Saturday afternoon on state Route 17, about four miles south of Soap Lake, officials said. No serious injuries were reported.
Rebecca Pettingill/Columbia Basin Herald
by
Rebecca Pettingill
Staff Writer
|
October 11, 2021 1:00 AM
An Ephrata man was injured, but not hospitalized, in a rollover collision Saturday on state Route 17, near milepost 71, about four miles south of Soap Lake.
According to Washing-ton State Patrol Public Information Officer Trooper John Bryant, a 1993 Ford Ranger and 2021 Chevy Silverado Pickup were traveling southbound on state Route 17.
An investigating WSP trooper determined the Ford slowed to make a left turn on Trout Lodge Road, just before 2 p.m., when the Chevy struck the Ford from behind, Bryant said.
The Ford left the road on the southbound shoulder, struck an embankment and rolled three times. The Chevy spun around and stopped on the southbound shoulder, facing northbound.
The driver of the Chevy, Tiffany Detinne, 49, of Carmichael, California, was cited for following too closely, Bryant said. The driver of the Ford, Christopher Cole, 18, of Ephrata, received minor injuries from the collision and was not taken to a hospital.
The road was not blocked and both vehicles were towed from the scene, Bryant said.
---