Dennis (Denny) Elmer Fountain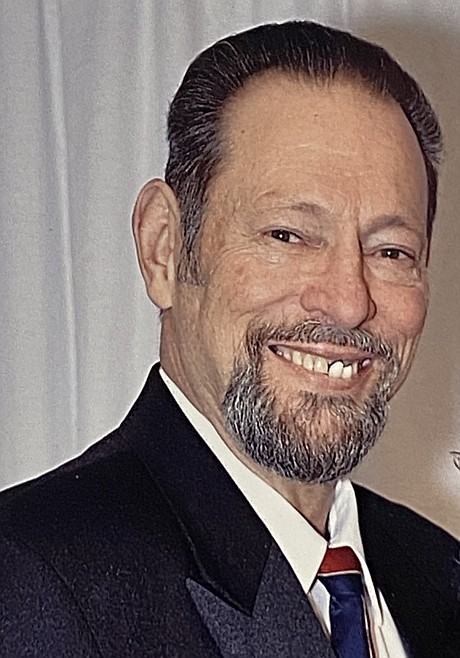 |
October 8, 2021 1:00 AM
November 12, 1949 – October 3, 2021
Dennis (Denny) Elmer Fountain, 71, was born Nov. 12, 1949, in Greeley, Colorado, to Lewis Elmer and Edna Delores Fountain. After overcoming a 10-year battle with cancer, he recently suffered multiple strokes and finally entered the arms of his Saviour from the comfort of his home in Moses Lake, Washington, on Sunday, Oct. 3, 2021.
Raised in Riverside, California, Denny accepted Jesus Christ as his Saviour on March 12, 1956. He graduated from Riverside High School in June 1967, then attended Baptist Bible College in Springfield, Missouri, where he met and married the love of his life, Judy D. Woodall. His high school and college years were filled with laughter and shenanigans. He always had great times with his uncle Dave Brown and their friends at summer camp.
After college graduation, Denny and Judy began a lifetime of ministry. They welcomed their first daughter, Dawn, in Indianapolis, Indiana, then he served as youth pastor in Riverside, California, and then Lakewood, Washington. Next, they began a church in Kent, Washington, and also welcomed their second daughter, Dena. After five years, he returned to Indianapolis, Indiana as Young Marrieds Director. In 1982, they joined Denny's grandfather, Dennis Brown, in Greeley, Colorado, to pastor Greeley Baptist Temple, remaining there 15 years. During that time, they welcomed two sons, Dennis and Dustin. God called Dustin home to Heaven on Oct. 4, 1989. We imagine a beautiful reunion with his son this past Sunday. His final three ministries included pastoring Lakewood Baptist Temple for 15 years, then joining Grace Baptist Church, DuPont, Washington, with Pastor Wayne Rose. His joy was moving to Moses Lake, Washington, to help his son, Pastor Dennis, at Moses Lake Baptist Church. He loved sitting under the leadership of his son and serving as teacher to "recycled teens."
In Denny's life, God came first, family second and ministry third. He was always certain to share the Gospel of Jesus Christ to all he met, most importantly to his family. They were his pride and joy. Both Denny and Judy were extremely proud of their children, grandchildren, and great grandchildren. He leaves them with a beautiful, Godly heritage. Denny poured out love to all of his immediate family, extended family and friends – in and out of ministry. If you knew Dennis, you knew of his love for Christ and for you.
Dennis E. Fountain is survived by his wife and love of 52 years Judy D. Fountain; three children Dawn J. Zeik and Jim, Dena J. Ensley and Chris and Dennis J. Fountain and Hannah; 15 grandchildren and three of their spouses; six great-grandchildren; sister Lynn Rippberger (Dave) and brother Eddie Fountain (Cathy); in-laws, uncle, aunts, nephews, nieces and many cousins, all of whom he loved and adored so very much. He was preceded in death by all of his grandparents, both mother and father, stepparents, and son Dustin Jordon Fountain.
Service will be held Friday, Oct. 15, 2021, at 1 p.m. at Moses Lake Alliance Church, 1100 N. Grape Drive, Moses Lake, Washington.
---