Ruben J. Ortega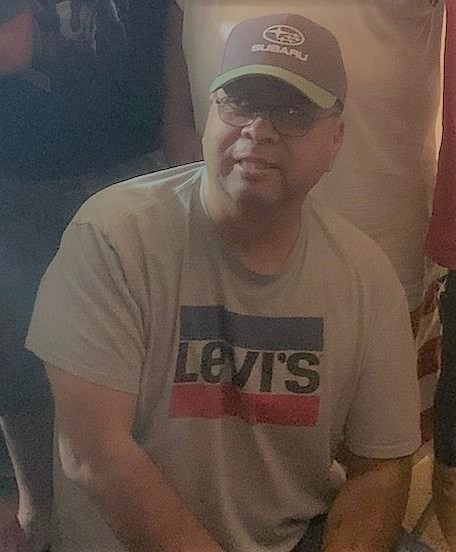 |
October 7, 2021 1:00 AM
November 16, 1959 – September 25, 2021
Ruben J. Ortega, 61 years old, passed away peacefully on Saturday evening, Sept. 25, 2021.
Ruben was born Nov. 16, 1959, to Mr. Pablo and Concepcion Aldape Ortega in Morton, Texas. His quick wit and humor will be missed. He is a veteran of the U.S. Army. After completing his tour of duty, he attended Big Bend Community College, where he completed his associate's degree. He lived in Seattle, Washington, and attended the University of Washington before returning home and working for REC Silicon. He was an employee of REC Silicon for 24 years.
Ruben was raised in Warden, Washington. In his spare time, Ruben enjoyed fishing, martial arts and snow skiing. He enjoyed continuous learning, so he was very knowledgeable in a variety of subjects. He always knew how to make you laugh and could always see the positive and good in every situation.
Ruben joins his parents Mr. Pablo and Concepcion Aldape Ortega in everlasting life. Those left to cherish his memory include his nine siblings Rosa, Paul, Francisco, Ruth, Pete, Ramiro, Reynaldo, Jimmie and Jaime Ortega and his son Michael. He has a number of cousins, nieces, nephews, aunts and uncles of the Ortega, Saiz, Aldape and Valenzuela names in Moses Lake, Yakima Valley, and Sunnyside-Granger area, as well as Texas and California.
Ruben, of blessed memory, was a beloved father, uncle, cousin, nephew, brother and friend. In lieu of flowers, by contributing to American Cancer Society, you can assist others who must deal with this dreaded disease. Ruben will be missed, but never gone from our hearts and memory.
A viewing for Ruben will be held at Kayser's Chapel of Memories at 831 S. Pioneer Way in Moses Lake, Washington, on Thursday, Oct. 7 from 12 noon until 4 p.m. Services will be held at Kayser's Chapel of Memories in Moses Lake, Washington, on Friday, Oct. 8 at 11 a.m.
Please express your thoughts and memories at www.kayserschapel.com. Arrangements are under the care of Kayser's Chapel of Memories of Moses Lake, Washington.
---