Moises 'Viche' Ramirez Sr.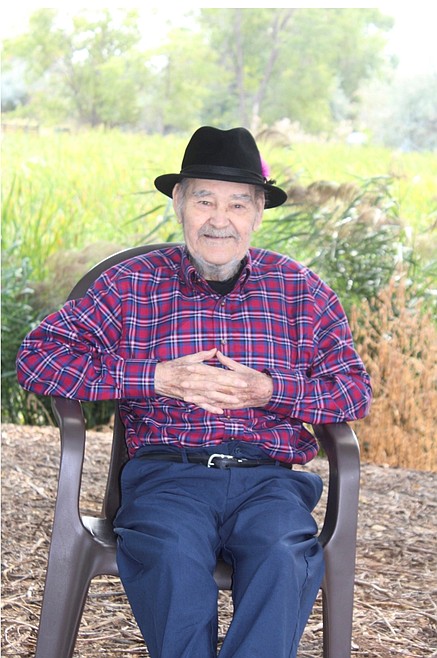 Moises "Viche" Ramirez Sr. passed away peacefully in his home surrounded by his loving wife and family on Nov. 12, 2021.
|
November 26, 2021 1:00 AM
Moises "Viche" Ramirez Sr. passed away peacefully in his home surrounded by his loving wife and family on Nov. 12, 2021. Moises, affectionately known as Viche, was born in Crystal City, Texas. His parents were Eduardo and Belia Melendrez.
Moises married his wife Natividad (Suse) Ramirez on Oct. 6, 1961. This past October they were blessed to have celebrated their 60th wedding anniversary surrounded by their family and friends.
Shortly after getting married and starting a family, they migrated to Moses Lake, Washington. Together they had seven children: Mary Ramirez, Moises Ramirez Jr., Jesus Ramirez, Raymond Ramirez, Rosita Perez (Abel), Susie Ellis (Jerry) and Raquel Murillo (Aurelio "Jr"). They had 25 grandchildren and numerous great-grandchildren.
Above all, Moises was a family man. He loved his wife, children and grandchildren. He had a generous heart and always put a smile on people's faces.
He had a sense of humor that many will remember. There was never a dull moment with him; all that knew him loved him.
Moises enjoyed fishing, thrift store shopping and scratching lotto tickets. Moises cherished the incredible friendships he and his wife formed while raising their children. Many memories were made with his compadres and their families.
In his later years, when his illness robbed him of his strength and stamina, it also gave him a faith we witnessed and will treasure forever. During this time, he allowed us to show him a small measure of the service he had long showed all of us. We are eternally grateful to our Lord for permitting our loved one to have been blessed with many years and to have shown us his faith and hope in eternal life. He will be greatly missed by many, especially his loving wife. Until we meet again.
Moises was preceded in death by his mother Belia Melendrez, father Eduardo Melendrez, father- and mother-in-law Placido and Maria Trujillo, two grandsons Falcon Ramirez and Phoenix Johnson and a great-grandson Aidan Isaac Ramirez. He was also preceded by his siblings Lula Estrada and Mary Melendrez.
Please express your thoughts and memories at www.kayserschapel.com. Arrangements are under the care of Kayser's Chapel of Memories of Moses Lake, Washington.
Recent Headlines
---