Ephrata Volleyball falls in first game of state, works toward seventh place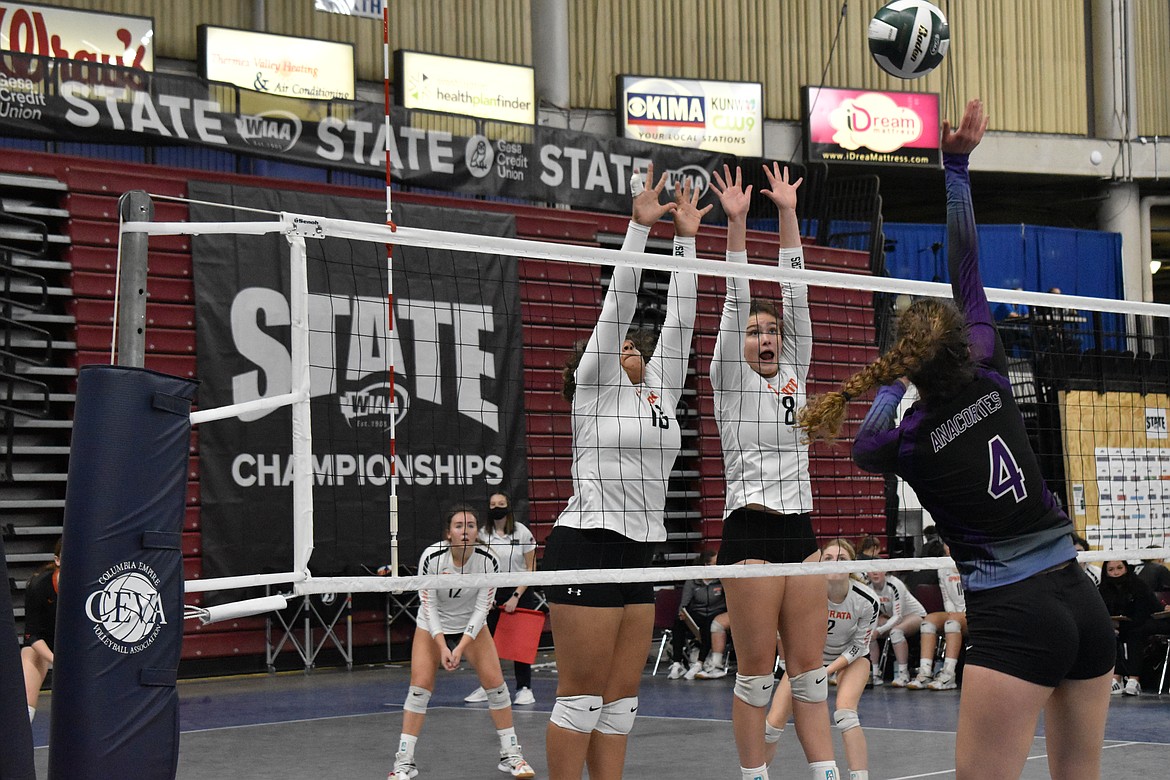 Ephrata senior Nayelie Alvarez (13), left, and junior Kyndal Hines (8), right, attempt to block a spike by an Anacortes player during Friday's matchup in the first round of the 2A state volleyball tournament at the Yakima Valley SunDome.
Rebecca Pettingill/Columbia Basin Herald
by
Rebecca Pettingill
Staff Writer
|
November 19, 2021 2:15 PM
The Ephrata Lady Tigers lost their first match at the Yakima Valley SunDome Friday morning in the first round of the Washington Interscholastic Activities Association (WIAA) State Championships in the 2A volleyball bracket.
Its first match was against Anacortes High School. Ephrata had trouble finding its rhythm and lost the three sets 25-18, 25-21 and 25-23.

"We had poor execution all the way around," head coach Britney MacLeod said of the match.
If the Lady Tigers win the next three games, they will take home the seventh place trophy. If they win the next two games and lose the third one they will take home the eighth place trophy. Any other losses before the third game will result in Ephrata walking away without a placement.
The Lady Tigers go on to play Mark Morris High School today at 4:15 p.m. Winner of that match will play at 9:45 a.m. Saturday.
Pick up Monday's issue of the Columbia Basin Herald for the full story and results.
---