Walter Martin Erdman (Walt)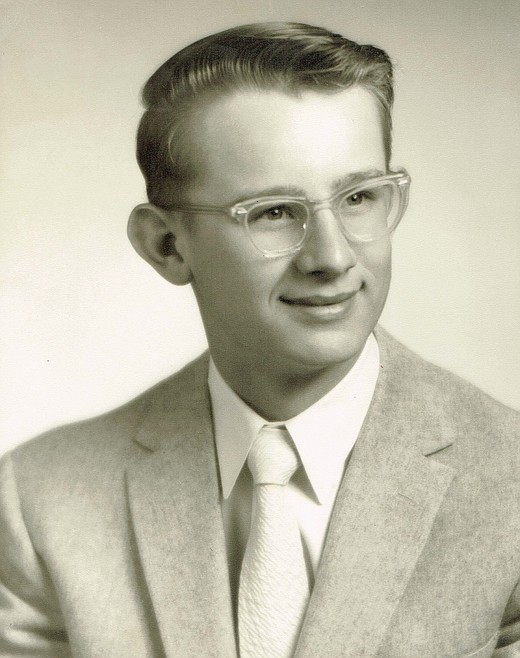 Walter Martin Erdman (Walt) passed away at Coventry House in Othello, Washington, on Oct. 29, 2021.
|
November 17, 2021 1:00 AM
June 1, 1937 – October 29, 2021
Walter Martin Erdman (Walt) passed away at Coventry House in Othello, Washington, on Oct. 29, 2021. He was born June 1, 1937 to Albert Martin Erdman and Ida (Sauer) Erdman. Walt was born on his grandfather's farm, the Philpot Ranch, northwest of Lind, and was delivered by his grandmother, Linda Dorothea Sauer. Walt was the seventh of nine siblings. The family lived on the Philpot farm until they moved into Lind where the children attended schools. They would often visit their grandfather's farm, where they helped with chores and loved to ride the horses.
Throughout the years, the family would move multiple times, before finally settling in the Cunningham/Hatton area. Wherever they lived, Walt and his siblings would help their mother raise a garden and take care of the milk cow, chickens and pigs. While attending high school in Lind, Walt, along with his brother Bob, worked at the Don Damon ranch. There they would move irrigation sprinklers, work on the equipment and help with harvest. Walt graduated from Lind High School in 1956 and joined the Air Force National Guard. While serving in the guard, Walt worked for Fode Chevrolet in Lind and Rogel Motors in Ritzville. In 1965, Walt married Shannon Johnston. Together, they had three children: Keith Martin (Marty), Veronica Leigh (Roni) and Coreena Dione (Cori).
Years later, Walt would move to Othello, where he worked for Evergreen Equipment until his retirement. He loved repairing and restoring John Deere tractors. In 1980, Walt married Bethel (Bettie) Hilmes.
Walt is survived by his wife Bettie of Othello; son Marty (Linda) Erdman of Ritzville; daughters Roni (Jerry) Craddock and Cori (Jeff) Yeager of Wenatchee and stepdaughter Erlene Mathis; step-son-in-law Ray Dodge; sisters Pauline (Dick) Stolp of Lolo, Montana and Linda (Harley) Stewart of Spokane Valley, Washington; sister-in-law Ruth Erdman of Spokane Valley, Washington; brother-in-law Carl Sharp of Otis Orchard, Washington and numerous grandchildren, nieces, nephews, cousins and friends.
He was preceded in death by his parents Albert and Ida Erdman; brothers Robert and Alvin Erdman; sisters Caroline Sharp, Dorothy Look, Lillian LeRoy and Irene Brownfield, stepdaughter Judy Dodge and step-son-in-law Coy Mathis.
The family would like to thank Coventry House and Kadlec Hospital for their concern and care of Walt during the last few months. In lieu of flowers, please consider making a donation to Adams County Pet Rescue.
An inurnment will be held Friday, Nov. 19, 2021, at 11 a.m. at Bess Hampton Memorial Gardens in Othello, Washington, followed by a memorial service at 12 noon at the Nazarene Church in Othello. To leave online condolences for the Erdman family, please visit our website at www.danekas.com.
---