Virginia Valdez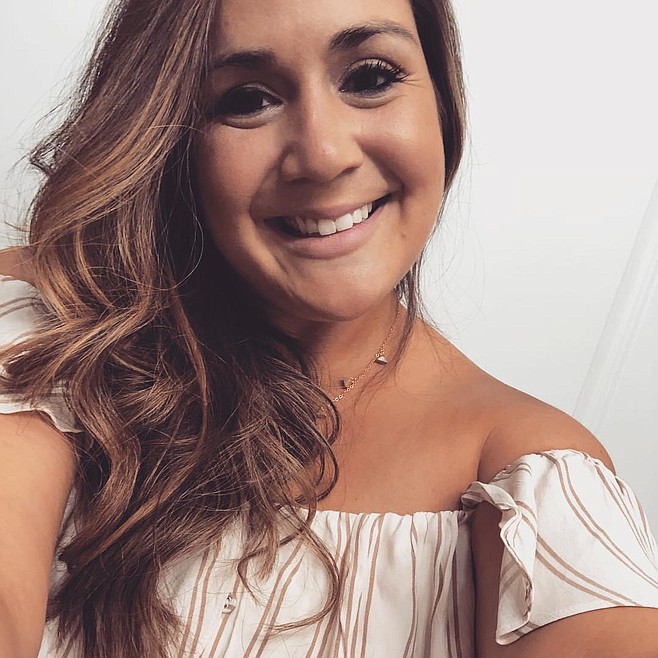 Virginia Valdez, 31, of Moses Lake, Washington, passed away on Nov. 9, 2021.
|
November 17, 2021 1:00 AM
Virginia Valdez, 31, of Moses Lake, Washington, passed away on Nov. 9, 2021. She was born in 1990 in Moses Lake, Washington, to parent, Torivio Valdez Jr. and Irene Lopez Valdez. She was the youngest of five siblings.
Virginia is a 2009 MLHS graduate; along with her AAS degrees through BBCC participating in the Running Start program, she received her Bachelor of Science through CWU in 2014, and received her Bachelor of Science/Management and leadership through WGU Washington in 2017, fulfilling her late father Torivio Valdez Jr's dream. She was a Moses Lake Chamber of Commerce ambassador and a SHRM Certified Professional since February 2019.
She played local community youth softball; participated in MLHS bowling, placing in state; and enjoyed skating, dance and writing; she received a blue ribbon at local county fair for her book of poems she wrote. She was Frontier Middle School co-president and she was an altar server for several years in her youth and reader in her teens for local Catholic parish Our Lady of Fatima. She loved family gatherings and playing board games and attended several Watershed festivals; she enjoyed listening to country and Christian music.
In 2012, she had her ray of sunshine, Ava Grace, whom she loved dearly. Virginia was a loving single mother and caring person and loved her family. She had a great work ethic as she followed her siblings delivering local newspaper for the daily Herald, winning several awards. She worked through her school years and completed her master's while working full time and being a single mother. She worked for several local health providers and for local Hopesource.
She is survived by her beautiful and as her late papa called her "rambunctious" little girl, Ava Grace; her siblings Jeremy (Raquel) Valdez of Tri-Cities, Roy ( Becky) Valdez of Moses Lake, Veronica ( Fabian) Gonzales of Moses Lake and Sara (Carlos) Adamy of Wenatchee. She also leaves 12 nephews and nieces whom she loved dearly: Shana, Izaiah, Christian, Dacian, Kaylee, Paige, Royce, Esai, Elias, Emmie Rose, Savannah and Elijas; and her maternal grandmother, Manuela Lopez. Virginia is preceded in death by her father Torivio Valdez Jr., her paternal grandparents Torivio Valdez Sr. and Marta P. Valdez and maternal grandfather Juan O. Lopez.
A celebration of life will be held Thursday, Nov. 18, 2021, from noon to 4 p.m. at Kayser's Chapel 831 S. Pioneer Way, Moses Lake and Holy Mass on Friday, Nov. 19, 2021, at 10 a.m. at Our Lady of Fatima Catholic Church, 200 N. Dale Rd, Moses Lake , Washington. You can leave a note for the family at www.kayserchapel.com. Arrangements are in the care of Kayser's Chapel, Moses Lake, burial at Pioneer Memorial. In lieu of flowers, donation can be made in memory of Virginia to New Hope www.newhopewa.org or BTSAVD www.breakthesilecedv.org.
While death separates us, we will one day be reunited with all those we love in a "dwelling provided for us by God, a dwelling in the heavens, not made by hands but to last forever." (2 Corinthians 5:1) Ava, as your mom always wrote in your cards, " continue to be uniquely you and shine bright, follow your dreams always." Love, Mom.
---