Soap Lake police donate to cancer foundation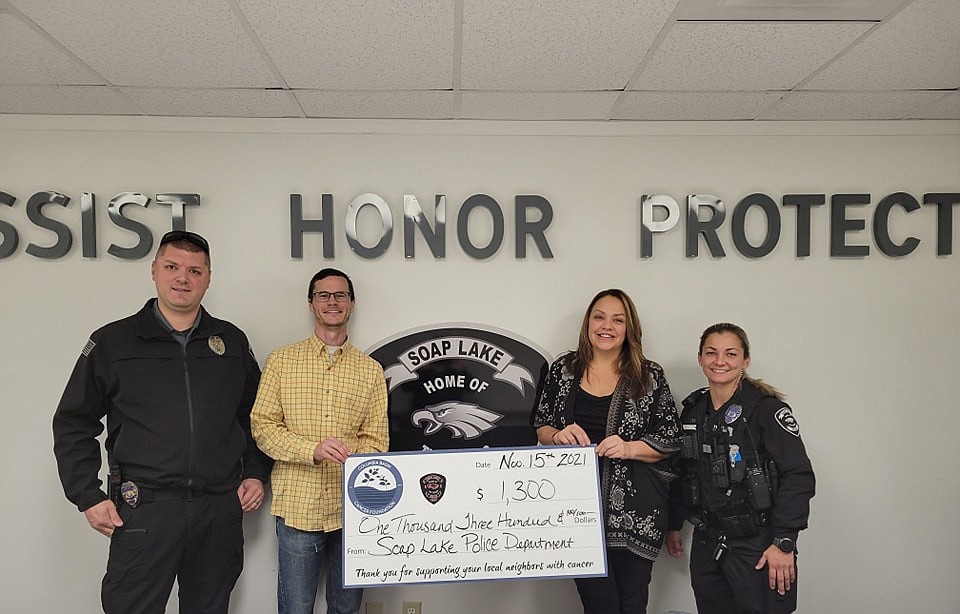 From the left, Soap Lake Police Department Chief Ryan Cox, Soap Lake Mayor Alex Kovach, Columbia Basin Cancer Foundation Executive Director Angel Ledesma and SLPD Officer Tegan Peek pose Monday with a $1,300 check donation.
Soap Lake Police Department/Courtesy photo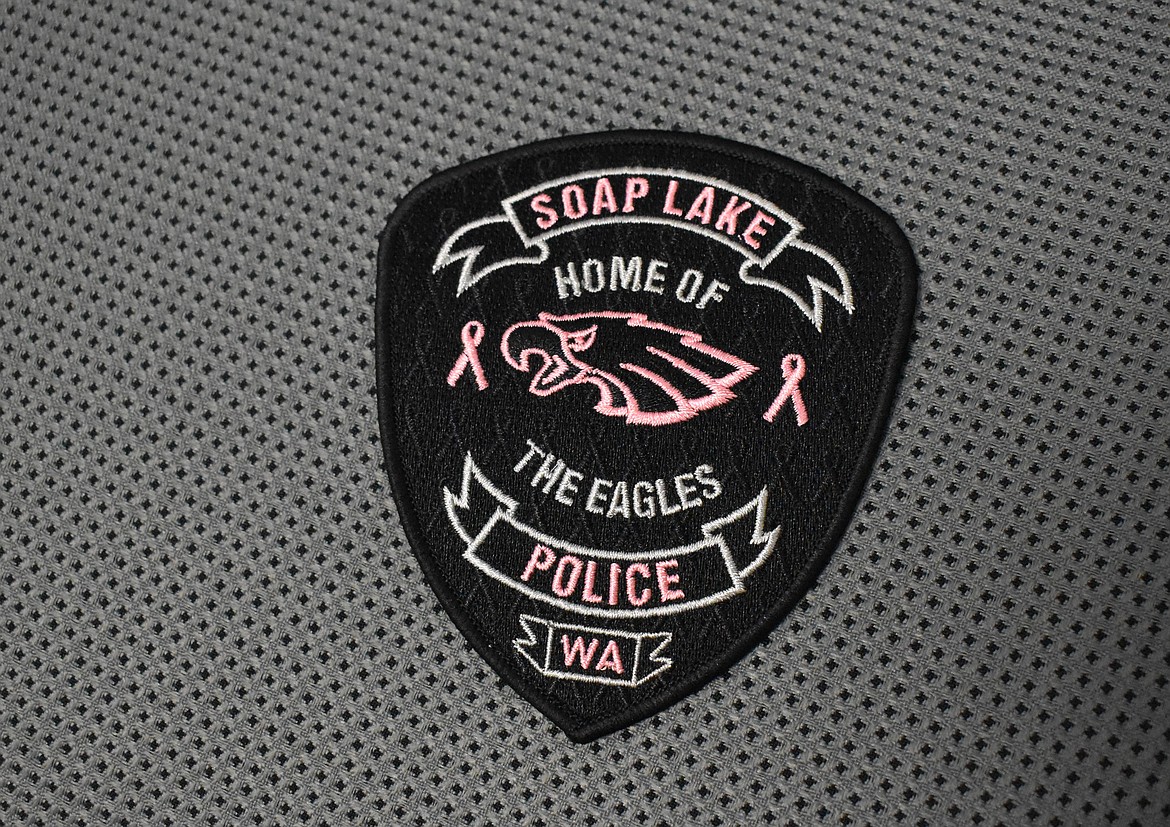 The patch Soap Lake Police Department sold for Breast Cancer Awareness Month has the same logo and size as its officer's patches, only this patch features pink embroidery and pink breast cancer ribbons on both sides of the eagle.
Previous
Next
by
Rebecca Pettingill
Staff Writer
|
November 17, 2021 1:03 AM
The Soap Lake Police Department (SLPD) sold pink SLPD patches in October to raise money for the Columbia Basin Cancer Foundation and presented a $1,300 check to the foundation on Monday.
SLPD Chief Ryan Cox said the department sold 65 patches to raise the $1,300. This was the first year the SLPD sold the pink patches, after it was inspired by the success of its Autism Awareness patches it sold in April.
This was the first year the SLPD sold patches for Autism Awareness Month. Cox said the SLPD raised $2,645 from the autism patches, which it donated to students with autism in the Soap Lake School District. He also said the SLPD ordered more after its first batch of 90 patches sold out.
The department also has staff closely related to both causes, Cox said, which inspired it to give to those causes.
"We do this to give back to our community, not just in Soap Lake, but in Grant County," Cox said.
He also said the SLPD will continue to do patches for these two causes each year for the foreseeable future.
Cox mentioned the SLPD still has around 150 of the pink patches left available for purchase. All proceeds from the pink patches will still be donated to the Columbia Basin Cancer Foundation. Each patch is $20 and can be purchased at the Soap Lake Police Department at 239 Second Ave. SE in Soap Lake.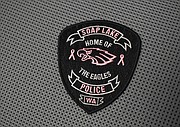 Recent Headlines
---