Job not done: State redistricting left up to court, will affect local legislators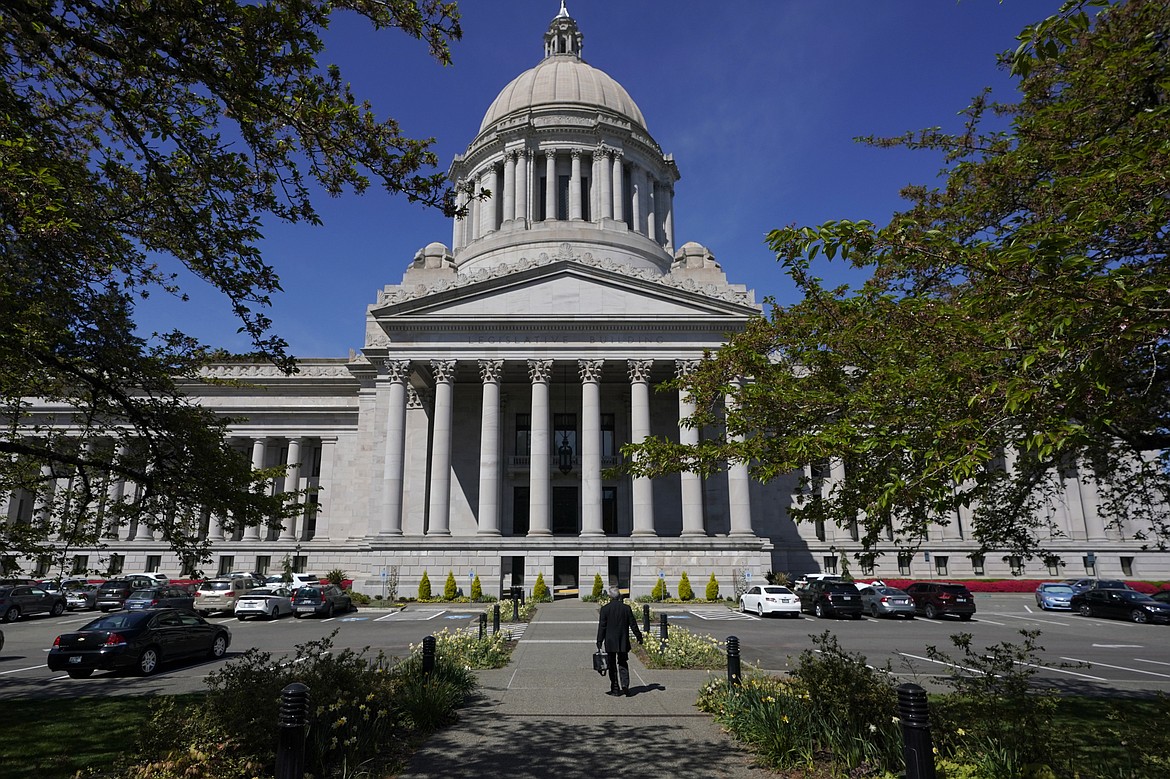 The Legislative Building, seen April 21, 2021, at the Capitol in Olympia.
AP Photo/Ted S. Warren, File
by
CHARLES H. FEATHERSTONE
Staff Writer
|
November 17, 2021 1:07 AM
OLYMPIA — The Washington State Redistricting Commission failed to reach an agreement on new legislative district boundaries by the midnight Monday deadline, meaning the Washington State Supreme Court will now be responsible for creating new legislative districts.
"After substantial work marked by mutual respect and dedication to the important task, the four voting commissioners on the State Redistricting Commission were unable to adopt a districting plan by the midnight deadline," said commission chair Sarah Augustine in a statement released early Tuesday on the commission's website.
According to state law, the bipartisan Redistricting Commission — which has two Republican members, two Democrat members, and a non-voting chair — redraws the state legislative and congressional boundaries every 10 years, following the national census, to reflect changes in population. The commission had until midnight Monday to agree on proposed maps for state legislative and U.S. congressional districts.
If three of four commissioners were unable to come to an agreement on new districts, the state Supreme Court would then have until April 30, 2022, to create the new boundaries, in which the districts' current state representatives will seek re-election to next fall.
"Apparently, this has never happened before," said Sen. Judy Warnick, R-Moses Lake.
While the 4th Congressional District, currently represented by Rep. Dan Newhouse, R-Yakima, is set to get slightly bigger in all proposed maps, several commission proposals for the state legislative districts radically altered how eastern Washington would be represented, and two effectively abolished the current 13th District.
Warnick said she is not sure exactly who she could be representing or facing off against next year, since one of the proposed maps redrew the legislative district in such a way that Warnick and Sen. Mark Schoesler, R-Ritzville, would have to face off for the same seat next fall.
"We don't know yet what's going to happen," Warnick said. "That's disappointing. We thought they'd be done."
"The inability of the commission to reach an agreement is a huge setback and it's discouraging," said Sen. Brad Hawkins, R-Wenatchee, in a statement issued Tuesday afternoon.
Rep. Tom Dent, R-Moses Lake, said he didn't have a comment about the situation Tuesday afternoon, but expects to "have a lot more to say" in a day or two.
Hawkins said the late delivery of census data to commission members made it impossible to reach a decision on time. However, he also said he was concerned the politics might be playing a role, as well.
"Hopefully, the commission's inability to reach agreement is not a sign that the growing political divide in our country is beginning to threaten our redistricting process," the statement read.
While Warnick said she hoped the court would follow both the state constitution and law to craft districts that are competitive and not gerrymandered, Hawkins in his statement said no one really knows how this process will play out.
"This is a result none of us wanted. I suspect the state Supreme Court feels the same way," Hawkins wrote in his statement.
In her statement, Augustine said the commission received more than 2,750 comments on its draft maps and 12 formally submitted alternative maps.
"This level of public involvement was historic, and the Commission thanks all those who took the time and energy to engage with the redistricting process," Augustine wrote. "The public's contribution to this process brought great value and insight to this work."
---