Moses Lake football falls to Gonzaga Prep in first round of state competition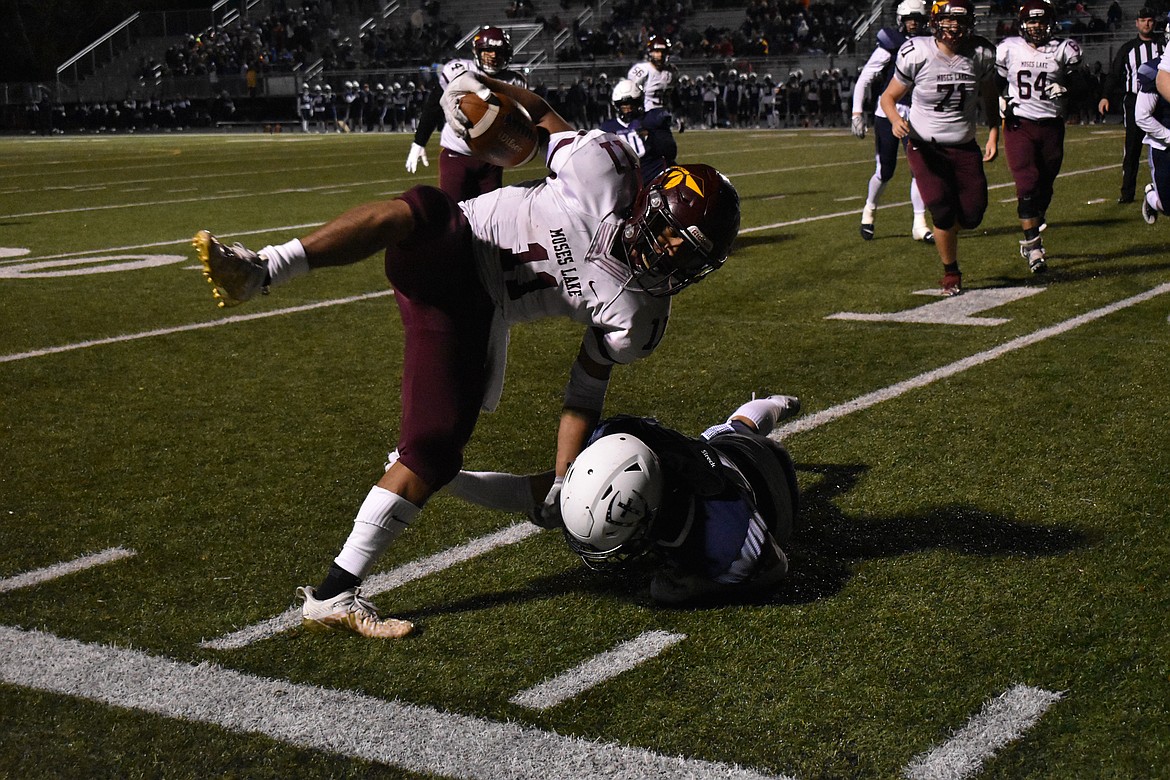 Moses Lake senior Sergio Guzman (11) runs out of bounds as he tries to avoid Gonzaga Prep players during the match on Friday.
Rebecca Pettingill/Columbia Basin Herald
by
Rebecca Pettingill
Staff Writer
|
November 13, 2021 3:00 PM
The Moses Lake High School Chiefs lost 7-56 to the Gonzaga Preparatory School Bullpups in the first round of the WIAA State Football competition on Friday, ending the Chiefs' season.
It was the first time the Chiefs made a state competition since the 2017-18 season. In that year, the Chiefs also lost in the first round of the state competition to the Bullpups 35-21.
Friday night's game was heartbreaking for Moses Lake fans and players. There were a handful of uncharacteristic errors made during the game by the Chiefs, head coach Brett Jay said, which contributed to the big upset. Two plays in particular, one interception and one fumble, both of which resulted in touchdown runs by Gonzaga Prep, helped give Gonzaga Prep such a big lead over the Chiefs, he said.
Despite the tough loss, this year's team made a complete turnaround from the last few seasons. In the 2020-21 season, the team was 2-3; in the 2019-20 season it was 0-10, and this year it was undefeated in the league and 7-3 overall before the loss to Gonzaga Prep.
"I think we were just tired of losing," Moses Lake senior Sergio Guzman said in reference to the turnaround this season.
Check out Monday's Herald for a full story on the game, as well as the results of other local teams participating in different state competitions all weekend.
---