Richard Lynn Lowther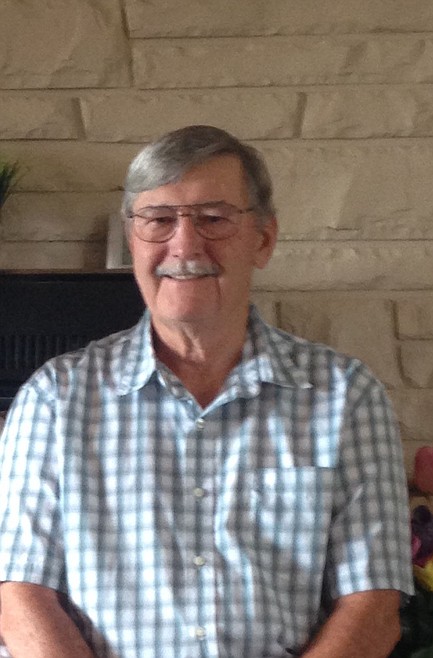 |
November 12, 2021 1:00 AM
Richard Lynn Lowther, 68, passed away on Nov. 1, 2021, after a courageous battle with pancreatic cancer.

Lynn was born in Moses Lake, Washington, to Dick and Phyllis Lowther in September 1953. He attended Knolls Vista Elementary, Frontier Junior High and Moses Lake High School, where he graduated in 1972. He wrestled in junior high and played football in both junior high and high school. He started working for his dad at B & D Automotive when he was in seventh grade, and he worked at Jules IGA during his senior year of high school and the following year while attending Big Bend Community College.
In October 1973, Lynn joined the United States Air Force. During his years of service, he was stationed at Lackland Air Force Base in San Antonio, Texas, Keesler AFB in Biloxi, Mississippi, Luke AFB in Glendale, Arizona, Patrick AFB in Cocoa Beach, Florida, and at Osan Air Force Base in South Korea. He served in the Avionics Maintenance Squadron working on the F-4C Phantom fighter jet as well as other aircraft and helicopters. He was also trained as an Avionics Communications Specialist. Lynn was honorably discharged from the Air Force in June 1977.
From 1978 to 1980, Lynn attended Spokane Community College, receiving his AAS Degree in electronics technology. He then went to work for Western Telecommunications, Inc. in Spokane. In 1985, Lynn began working for Grant County PUD as an engineering intern, and in 1986 he was hired full time as an electronics technician working in Ephrata and at Wanapum Dam. In 1997, he started working for Douglas County PUD, retiring from there in 2016.
Lynn met his future wife, the love of his life, Theresa Wolfe, on a blind date in February 1991. They were married Aug. 13, 1994, and lived in Moses Lake before moving to Wenatchee in 1998. Lynn and Theresa enjoyed spending time with friends and family, traveling (especially road trips) and camping. Lynn loved his time on Lake Roosevelt and in northern Idaho. Some of their favorite trips were cruising the Panama Canal and the Caribbean and their trip to Maui.
Lynn was diagnosed with pancreatic cancer in May of 2019. He fought a good, hard fight for two and a half years, receiving excellent care from Dr. Julia Moukharskaya and the staff and nurses in the Oncology Department and Infusion Room at Confluence Health, Wenatchee, as well as CWH Hospice. Lynn will be greatly missed by his family and friends.
Lynn is survived by his loving wife Theresa; mother Phyllis Lowther; sisters Julie (Jerome) Geerdes and Kerry (Tim) Harvey; niece Jennifer (Justin) Casey; nephews Scott (Stephanie) Geerdes, Brandton Harvey and Blayne Harvey; great-nephews Beckett Geerdes and Jaymeson Casey, and great-nieces Josephine Casey, Riley Rockensock and Kaelen Rockensock. Lynn was also greatly loved by all of Theresa's family. He was preceded in death by his father, Dick Lowther.
A Celebration of Life will be held Thursday, Nov. 18, 2021, at 2 p.m. at the Best Western Plus Lakefront Hotel (formerly the Hallmark Inn) in Moses Lake.
Arrangements are in the care of Jones & Jones-Betts Funeral Home in Wenatchee, Washington. Please express your thoughts and memories on the online guestbook at jonesjonesbetts.com.
Recent Headlines
---