Frances Ramarui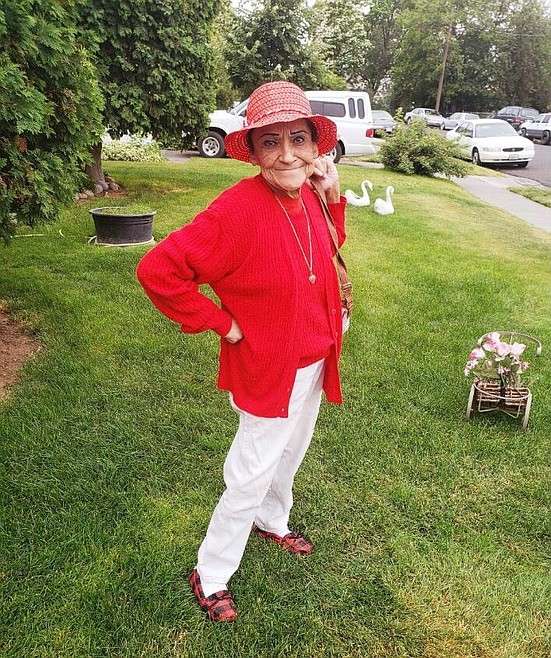 |
November 12, 2021 1:00 AM
November 20, 1942 - November 5, 2021
Frances Ramarui, 78, passed away on Nov. 5, 2021, at Tacoma General Hospital in Tacoma, Washington, surrounded by her daughters.
She is preceded in death by her husband Felix of Palau, Micronesia. She is survived by daughters Kathy "Ram" Ramarui of Chelan, Washington, and her son Samuel Hawley; Tammy Nease of Bellingham, Washington, and her children Desi Nease, Adam Nease, Cole Nease and David Rudd; Sherry Buell and husband Mike of Marysville, Washington, and their children Frances Sophie Haines and husband Grant, Brooke Brady and husband Tim, Jason Felix Gann and Derek Gann, Sylvia Lara of Yakima, Washington, and Carol Hiraii and husband Harvey of Moses Lake, Washington; and great-grandchildren Conner, Ezra, Isabel, Todd, Ellie, Luke, Logan, Isaac and Kamden.
Frances was born on Nov. 20, 1942, in Harlingen, Texas, where she was a successful singer. She performed on stage, radio, television and recorded multiple albums.
She came to Moses Lake with her family in 1957. She trained in the nursing program and worked at Samaritan Hospital where she met her husband Felix, who worked in the lab. They were married on Aug. 12, 1961, and together raised their three daughters.
She was an animal lover. Any and all animals. She had her property designated by the city as an official animal sanctuary. In the backyard she kept multiple feeders full at all times for the birds, squirrels and occasional raccoon. In the front yard, she had bowls of water and milk should a stray dog or cat happen by. The neighbor dogs would listen for her to come out of the back door and wait for treats to fly over the fences.
She also liked to fish and took great pleasure in always out-fishing her "Old Goat."
She devoted her life to her husband and daughters, for whom she would move heaven and earth.
But the title that she carried with the most pride and joy was"Grandma." She made her grandchildren feel secure and know how it felt to be loved unconditionally. She loved singing to and with them. She also taught them that a person is never to old to play and have fun. Oftentimes you would find her on her hands and knees with them, playing with Hot Wheels, Legos, sidewalk chalk, dice and even bugs and other critters in the yard.
These priceless, loving lessons that she taught her grandchildren will be passed down to their kids and their grandkids.
We will hold you in our hearts forever.
Until we meet again.
Recent Headlines
---