Don Sutter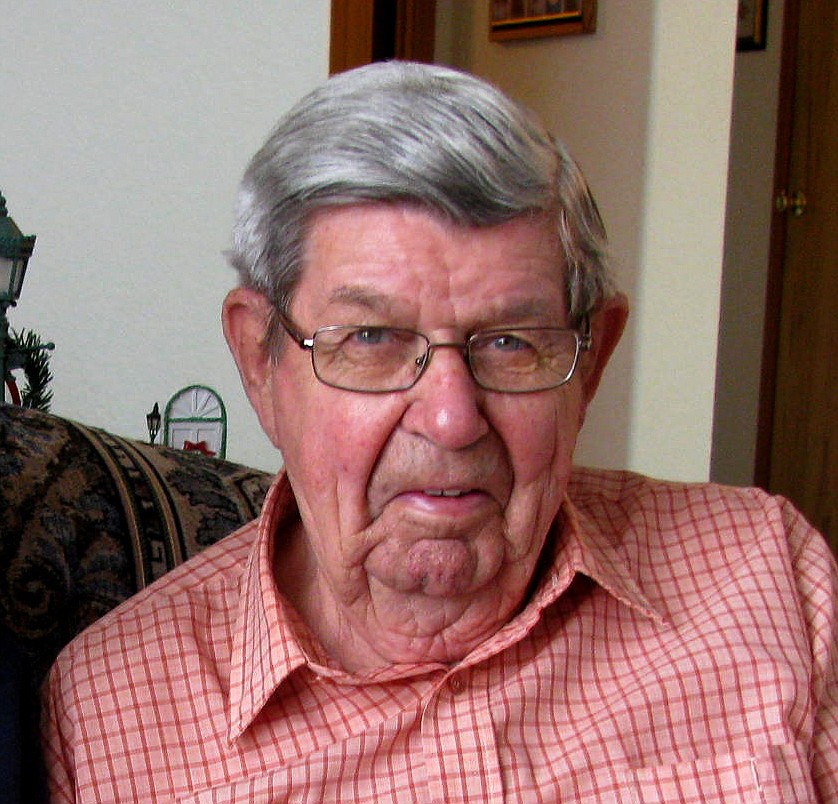 |
November 12, 2021 1:00 AM
May 23, 1930 – November 7, 2021
Surrounded by his six children, well-respected businessman and longtime Moses Lake resident Don Sutter passed away on Nov. 7, following a short illness.
In his children's words: "Although a quiet, soft-spoken man, our dad, grandpa, and great-grandpa was our hero and each of us will miss the man who loved us unconditionally and whose steady advice, guidance, and support shepherded us through the hardships and joys of our lives."
Don was born to Ray and Olive Sutter in Regent, North Dakota, on May 23, 1930, the second of four children. In 1938, following years of drought and crop failure on the family farm, the family followed extended family members to Yelm, Washington. In 1945 Don's father learned of job openings in Moses Lake and decided to move his family to the area. Other family members soon followed.
Their first home was in Victory Village, a public housing project that stood where McCosh Park now sits. Don entered Moses Lake High School as a sophomore and during the next few years made many lifelong friends and excelled in his studies. As a senior he was elected senior class president and student body treasurer. He graduated as valedictorian in 1948, the first class to graduate from the new Moses Lake High School, which is now Frontier Middle School.
Don served in the U.S. Army from 1951 to 1953, then returned to Moses Lake where he worked as a bookkeeper and accountant for various companies including United Produce and Basin Paving Company.
In Don's words, "1962 was an eventful year for me." That was the year he joined the CPA firm of Morris, Jones & Palmer as an accountant. He became a partner when he passed his CPA exam in 1968. Don worked in the firm for 36 years, retiring from Sutter, Kunkle & Thompson in 1999.
1962 was also the year Don met and married the love of his life, Jane Richards Graham. The fact that she was a widow with five children from ages 4 to 14 did not deter the brave bachelor who generously gave his unconditional love and support to Jane and their children for the rest of his life.
The addition of another daughter the next year completed the family and Don and Jane, together a stable team, faced the turmoil and tumult of raising five girls and one boy with remarkable patience and perseverance.
As the family grew, and children moved away, family ties remained strong due to the many get-togethers arranged on holidays and special occasions, and an annual four-day campout called "The Sutter Bunch." The campout became famous for fun-filled days and the always hilarious family talent show on Saturday night and has remained the highlight of family summers for over 30 years.
To his last day, Don was a numbers man. He confounded everyone with his ability to do math problems in his head and amazed all with his ability to recall the birth dates of every child, grandchild and great-grandchild. A 76-year resident of Moses Lake, he was a walking encyclopedia when it came to Moses Lake history and enjoyed sharing his stories of earlier years. He also liked geography and kept an old atlas nearby to check when he heard of a place that interested him.
Always a civic-minded businessman, Don became a member of the Kiwanis and served as treasurer of the club for many years. He was a 33-year member of the American Legion and was a charter member and 66-year member of the Moses Lake Elks.
Don's love story with Jane only grew as the years passed. He didn't have any hobbies and the kids always joked that Dad's only hobby was Mom. He supported her in any endeavor and joined in whatever she was doing in his own quiet way. His love and support of her was always on display and was inspiring to all who knew them.
On the occasion of his 80th birthday, Jane wrote, "I am sure that when we were married Don did not expect to be blessed with such a large, wonderful, loving family. Nor did I imagine what a blessing his love and guidance would be."
Don was preceded in death by his wife Jane, his parents, his brother Richard (Dick) Sutter, his sister Vivian Duffy and his granddaughter Marnie Beth Yost.
Don is survived by his six children Mike Graham and Linda of Mead, Washington, Mary Jane (Graham) and Larry Honegger of Millwood, Washington, Debby (Graham) and Greg Evans of Ridgefield, Washington, Norma (Sutter) and Chuck Yost of Colville, Washington, Becky (Sutter) and Bob Massart of Moses Lake and Donna (Sutter) and Cary DeMille of Spokane, Washington; 20 grandchildren and 43 great grandchildren. Other survivors include his sister Janet Brinkerhoff of Richland, Washington.
Family and friends are respectfully invited to attend the funeral service for Don Sutter which will be held at Kayser's Chapel in Moses Lake on Saturday, Nov. 13, beginning at 11 a.m. A graveside service will follow at Pioneer Memorial Gardens.
Please express your thoughts and memories at www.kayserschapel.com. Arrangements are under the care of Kayser's Chapel of Memories of Moses Lake, Washington.
Recent Headlines
---