Good neighbors: Rotary projects support community in many ways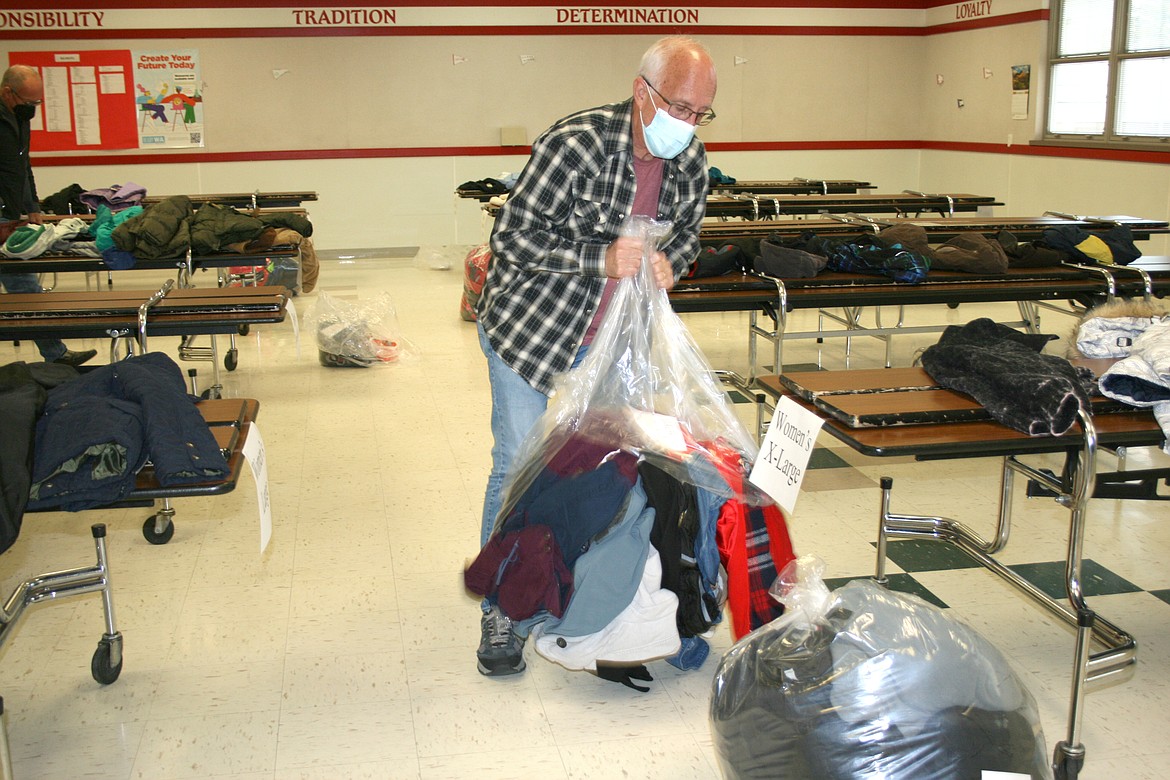 Moses Lake Rotary Club member Dave Campbell opens a bag of coats ready for sorting during Friday setup for the annual Coats 4 Kids distribution.
Cheryl Schweizer/Columbia Basin Herald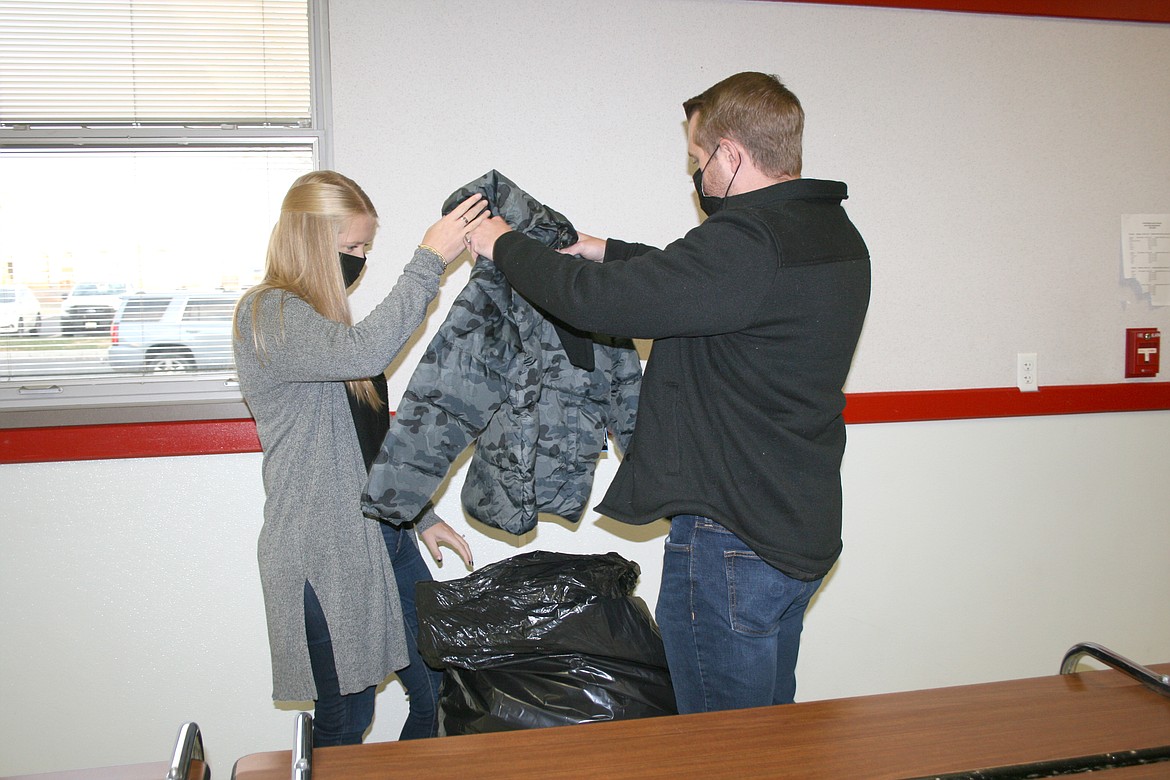 (Left) Shelby Cacchiotti and her husband Damiano (a Rotary member) sort coats during setup Friday for the annual Coats 4 Kids distribution sponsored by the Moses Lake Rotary Club.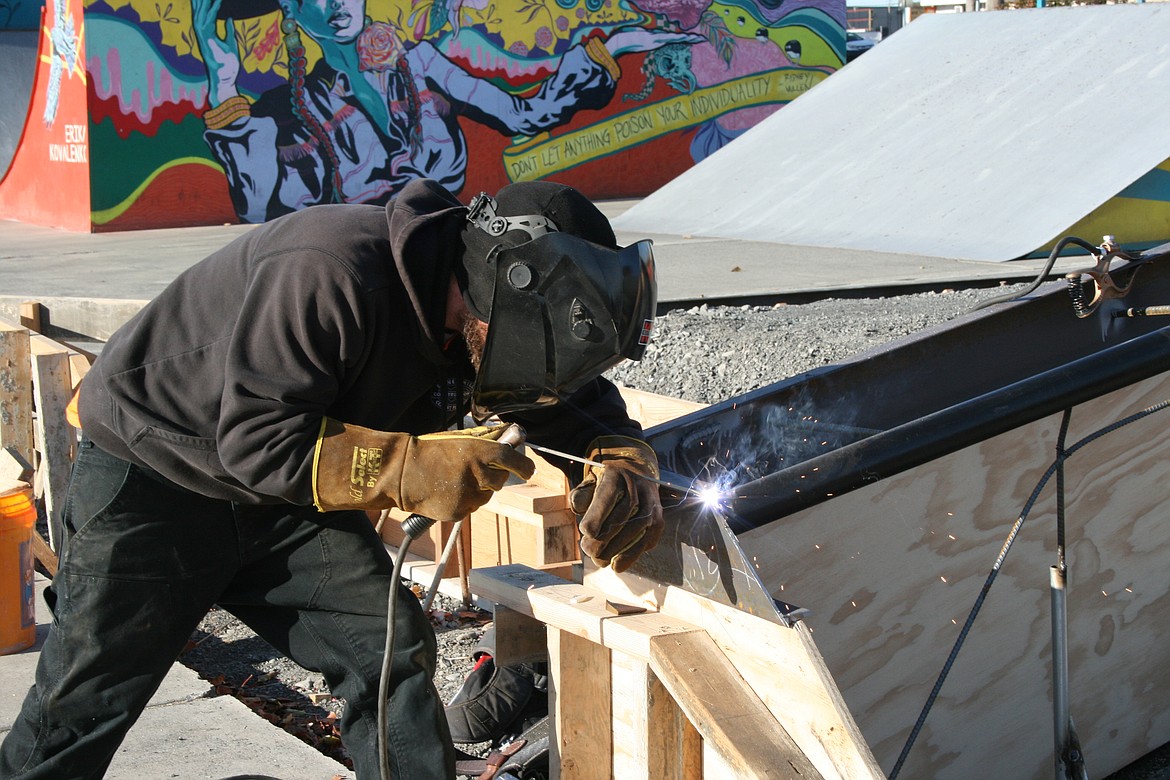 Jack Balerud of Outer Space Concrete & Construction welds a support Monday at the new bowl being added at the Moses Lake Skate Park.
Previous
Next
by
CHERYL SCHWEIZER
Staff Writer
|
November 10, 2021 1:00 AM
MOSES LAKE — Moses Lake Rotary Club members penciled in an hour to set up the cafeteria at Chief Moses Middle School for the annual Coats 4 Kids distribution, but they didn't need it. It only took about 30 minutes to sort and lay out an estimated 800 coats.
But then, as Rotary member Dave Campbell pointed out, they have experience.
"We've been doing this project over 20 years," Campbell said.
They also got some help from the staff at the Central Park Villas apartment complex, who left work early to help sort coats.
Donation boxes are set out at various locations around town about a month before distribution, although coats are collected all year. Cobie's Fine Dry Cleaning donates the cleaning. And Gesa Credit Union donated $2,500 to buy new coats.
It's one of many projects Rotary members undertake in the course of a year. Roger Hochstetler, president for 2022, said Rotary is about helping the community.
"It's really about community involvement, and bringing people together to meet each other, to socialize, to find good ideas on how to serve, not only locally but internationally," Hochstetler said.
"It's about finding people who have a desire to give back to the community," Hochstetler added.
Campbell was invited to a meeting by a friend about 30 years ago, he said, and he's been in Rotary ever since.
"Everything we do is to better the local community," he said.
Hochstetler and his wife Pam moved to Moses Lake about four years ago from Kansas City, Missouri.
"I was involved in community organizations and stuff out there, so I was looking for a way to get involved here, and Rotary was a good fit," he said.
Damiano Cacchiotti is one of the newer members, but he's no stranger to Rotary. A Moses Lake native, Cacchiotti recently moved back to town with his wife Shelby following his graduation from law school.
"I wanted to get involved in the community," he said. "I have a history with Rotary – my dad was a longtime member."
Kim Pope knew about Rotary from her longtime friend Dave Campbell. She joined when she became director of the Boys & Girls Clubs of the Columbia Basin.
"It's been fantastic," she said. "Doing service to the community is important."
The coat drive is especially important to her, since some of the kids who spend time at the Boys & Girls Club got a coat from the coat drive.
"There are all these things that just help the community," she said. "It's very important. Very rewarding."
"They do some amazing things," Rotary member Alex Town said. "They do a lot, they really do. I think the community doesn't realize how much Rotary does."
"We built a picnic shelter at Connelly Park – I should say we completed it this year. We started it last year," Hochstetler said.
Rotary members have worked on upgrades at the shelter operated by New Hope.
"Last year we completely remodeled, painted, put new flooring and carpeting in it," Hochstetler said.
Town said Rotary members will partner with Samaritan Healthcare and others for Samaritan's annual food drive. A toy drive or a project to benefit nursing home residents is planned for December, he said.
"There's been a lot going on, every month," Town said.
During the last couple years the Moses Lake Skate Park has been one of the major projects, one that's starting to have visible results. Concrete was poured for the bowl this week, and construction is scheduled for completion in about another week.
Rotary members started work on the project in 2019, working through the COVID-19 pandemic and challenges it caused. They partnered with other community organizations and businesses, and received some grants. They set a goal of $125,000 for Phase 1, and raised $141,000.
"It (Rotary) has been a lot of fun," Town said.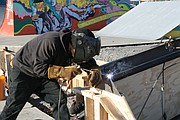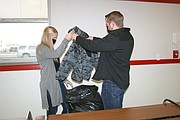 ---