Angelo Joseph Mandelas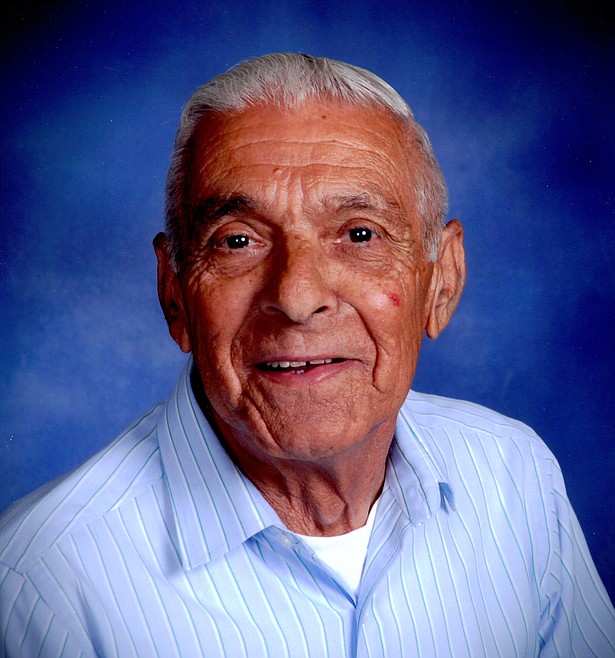 |
November 10, 2021 1:00 AM
Angelo Joseph Mandelas, 85, passed away peacefully in his home on Nov. 3, 2021, with his family by his side. In his words, "I've lived a good life, I love you all, but I am going to a much better place."
Angelo was born in Ellensburg, Washington, to Gust and Mary Mandelas. He graduated from Bethel High School in Spanaway. He moved to Othello and met Patricia Jane. They were married on April 19, 1958, and raised their three children in Moses Lake, on the best block a family could ask for.
Being the son of Italian and Greek immigrants, Angelo decided to create the American dream and started Angelo's Office Machines, where he repaired calculators and typewriters. Eventually Angelo retired and became known as The Clock Repair Man. "With the help of The Man upstairs," as he often said, his business ventures were successful.
Angelo loved working with wood, camping and fishing. His grandchildren brought him great joy along with visits with his brothers and cousins.
Angelo is survived by a daughter NikieAnn (William) Smith; two sons Donald Mandelas and Fr. Michael (Kelly) Mandelas; grandchildren Jenifer, Kurtis, Eric, Mathew, Laura, Sarah, Jacob, Ashley, Ethan, Claire and Zachary and 26 great-grandchildren.
He is preceded in death by his wife Patricia, his brother Nick and his sister Lemonia.
Services are Nov. 10, 2021 at Our Lady of Fatima Catholic Church, Moses Lake. Masks are required. Rosary and viewing will be at 10 a.m., eulogy at 10:20 and Mass at 10:30 a.m. Burial will be at Guarding Angels Cemetery, with luncheon to follow.
Please express your thoughts and memories at www.kayserschapel.com. Arrangements are under the care of Kayser's Chapel of Memories of Moses Lake, Washington.
Recent Headlines
---