Martha Hughes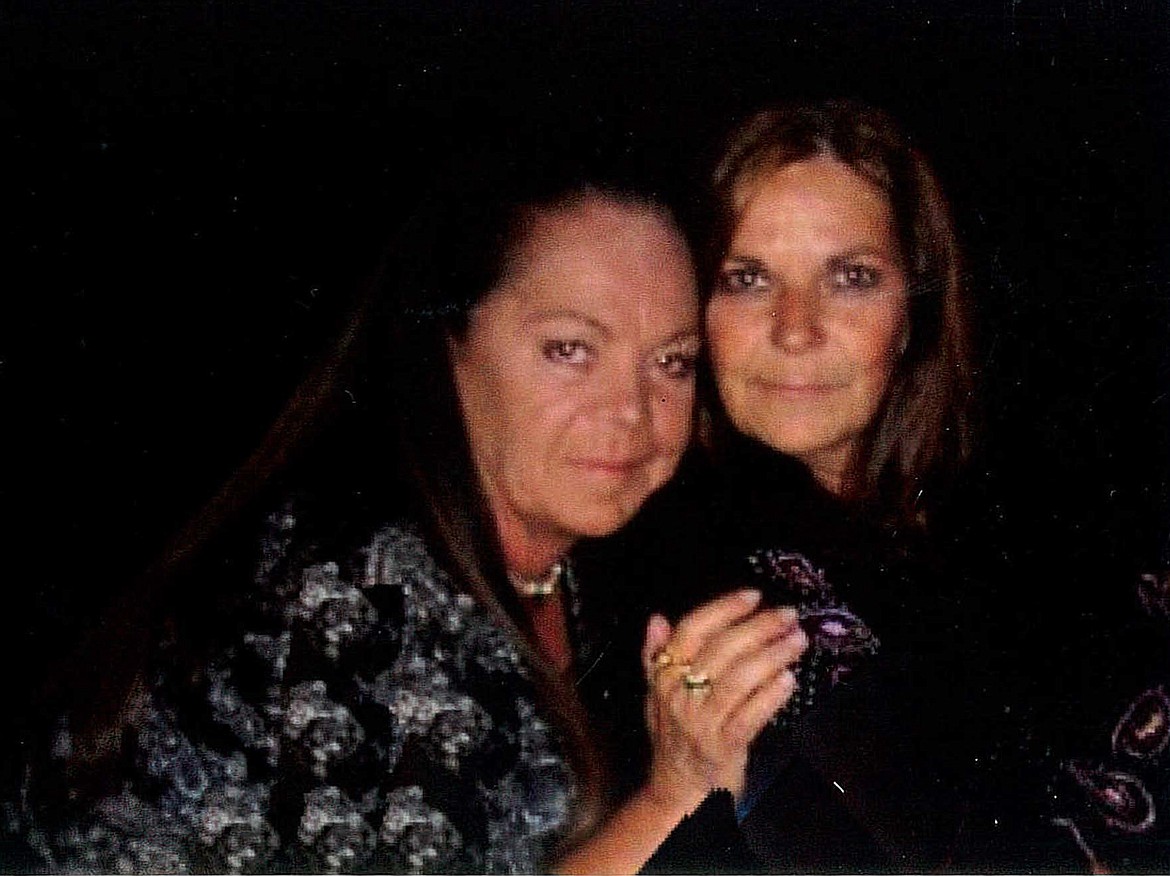 |
November 8, 2021 1:00 AM
Sisters reunited
On Tuesday, Oct. 26, 2021, Marti was allowed to come home to eternity. Her fight with pancreatic/lung/liver cancer is over.
She was born July 5, 1956, to Jack and Rebecca Anderson and was raised in the Selah, Sunnyside, and Spokane communities of Washington state until the family moved to Moses Lake, Washington, in the '70s.
She was preceded into eternity by both parents and by her step-up father Earl Jones, her mother-in-law Josie Hester and father-in-law Willie Hughes, brothers-in-law Billy and John Hester, sister Rebecca (Becky) Anderson and brother-in-law Russell Bessler.
Marti, aka "Googs," is survived by her husband of 38 years Glen and their children: daughter Ericka (Desmond) and their children Veronica, Desirae, Donovan and Joshua of Menifee, California; son Jack of Moses Lake, Washington; and son Donald Slack (Connie) of Raymore, Missouri. She is also survived by her brothers Ed Engel (Lois) and Terry Anderson (Cindy); sisters Patricia Bessler (Russell), Dorothy Payne (Patrick) and Jackie Pope (Jim), brother-in-law Donald Hester; and sisters-in-law Sandra Hollins (James), Gwen Jackson and Vera McGee (Early James) of Mississippi. Marti was a friend to many of us in the human family, and almost everyone's aunt with many nieces, nephews and great-nieces and -nephews.
She loved all of us so, so much and held on in pain to hear our voices and messages over the past eight months and 10 days. What a great joy it has been to have lived life with her. Thank you all who knew her and loved her.
Ericka, Jack and Glen would like to thank all the prayer warriors (globally), PA-C John (Tad) Edwards and the nurses on duty Feb. 16, 2021, Dr. Thomas Tucker and the Confluence Health family (Moses Lake and Wenatchee), Assured Hospice (an amazing group of human beings) and the Columbia Basin Cancer Foundation. I won't name you all but all of you know who you are. Thank you all from the crowns of our heads to the soles of our feet for your love and support to Marti, my true love.
There will be no funeral at this time due to her concern(s) for any traveling near or far. If you feel like offering any assistance to the Columbia Basin Cancer Foundation or to Assured Hospice or a cancer/ hospice agency in your area, please do so. When the opportunity presents itself, we'll announce a service.
Recent Headlines
---