Gregory Philip Crane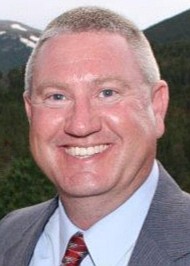 |
November 8, 2021 1:00 AM
February 17, 1966 – October 7, 2021
Gregory Philip Crane, 55, passed away on Oct. 7, 2021, at Mat-Su Regional Medical Center in Palmer, Alaska, due to complications from COVID-19.
Greg was born Feb. 17, 1966, to Ralph and Vivian Crane in Grangeville, Idaho. He was the youngest of seven children. He attended Grangeville High School and graduated in 1985.
He pursued his childhood dream of becoming a pilot and attended Big Bend Community College in Moses Lake, Washington, graduating in 1988 with an associate's degree in aviation. After graduation he was hired by the college as a junior flight instructor. Upon completion of that contract, Greg served in the United States Army until he was medically discharged in 1991.
Greg then stepped into the aviation industry flying for the United States Postal Service and the U.S. Forest Service, backcountry flying in Idaho, charter flights and student instruction. At the age of 27, he met and married his true love, Kellie Wallace, from Lewiston, Idaho; the two were married in 1994.
In 1996, Greg accepted a part-time designated flight examiner position for the Federal Aviation Administration in Spokane, Washington, but returned to teaching at his alma mater in 1998 as an assistant chief flight instructor. Greg and Kellie made their home in Moses Lake, Washington, and were blessed with the births of their three daughters. Greg continued working at Big Bend Community College for 16 years until 2014. Opportunity knocked to advance his career and he accepted a position as director of training for Ravn Alaska regional airline in Anchorage, Alaska. Unexpectedly, in 2017, Greg was diagnosed with a brain tumor that required emergency surgery in Seattle, followed by rehabilitation in California. In a blink of an eye his career in aviation ended and early retirement began. Greg was extremely blessed to have had a career that he loved and the opportunity to pour his passion for aviation into the next generation of commercial pilots.
Although the majority of his life was spent in the air, Greg was equally grounded in his passion for family and the great outdoors. He enjoyed deer and elk hunting, reloading, fishing, fly tying, training his Weimaraner dogs for duck and pheasant hunting and searching to strike it rich panning for gold. Greg and Kellie raised their three daughters to love outdoor adventures in Alaska, Idaho and Washington and created many memories from their time spent together. Family time of camping, road trips, card games, chess and Seahawks football were always favorite past times throughout their 27 years of marriage.
Celebration of Life services were held at 2 p.m. on Nov. 6, 2021, at Real Life Church in Palmer, Alaska. A hometown service will also be held at Gateway Church in Lewiston, Idaho, on Nov. 13, 2021, at 2 p.m.
Recent Headlines
---