Crowning achievement: Moses Lake woman wins USOA Mrs. Washington title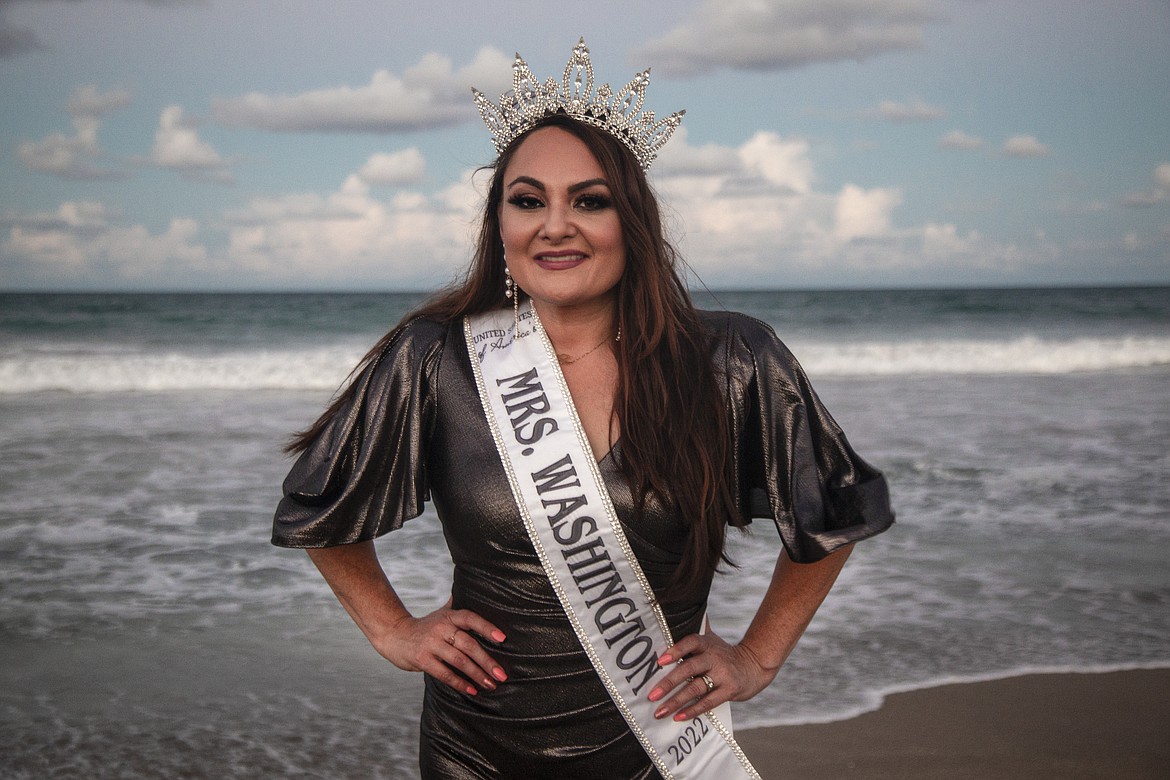 Mrs. Washington Amy Dana, of Moses Lake, poses with her crown and sash on a Florida beach. She said the pageant win gives her a chance to raise awareness of Bell's palsy and to provide support for Bell's palsy patients.
Amy Dana/courtesy photo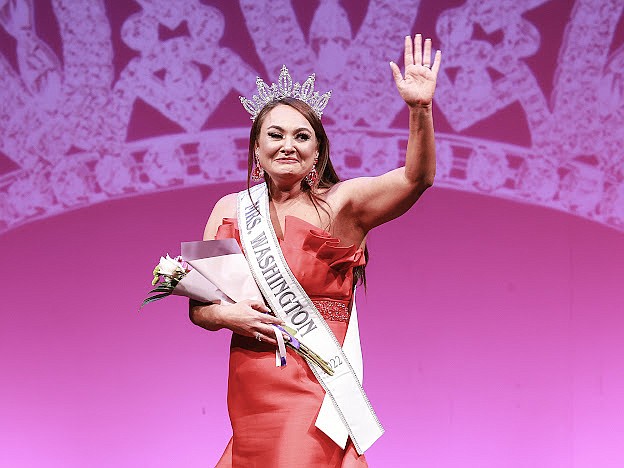 Amy Dana waves to the audience after being crowned United States of America's Mrs. Washington 2022 during the organization's pageant in August.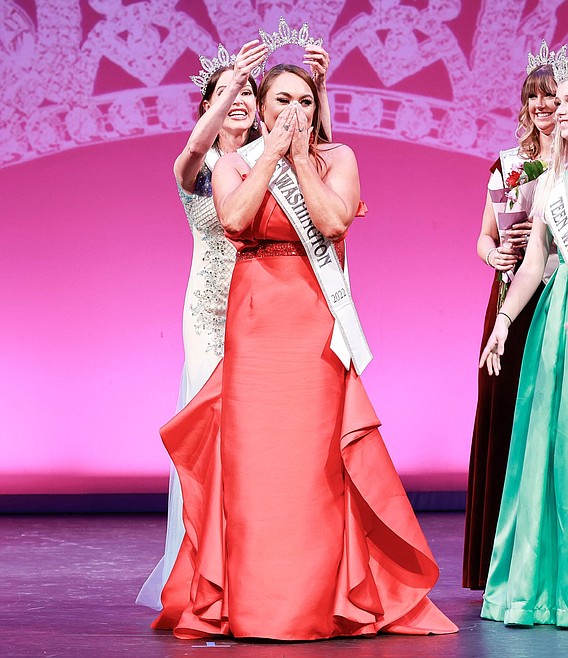 Amy Dana is crowned United States of America's Mrs. Washington 2022 in August.
Previous
Next
|
November 4, 2021 1:00 AM
MOSES LAKE — Amy Dana, of Moses Lake, said winning the United States of America's Mrs. Washington 2022 title gives her the chance to talk about something very important to her.
Dana was named USOA Mrs. Washington in August. She will compete for the United States of America's Mrs. title in February.
The USOA Mrs. pageant includes the traditional categories, such as evening gowns and answering an onstage question. The participants also are encouraged to talk about and raise awareness of issues important to them. For Dana, that is Bell's palsy.
Bell's palsy affects facial muscles, causing weakness or paralysis. And while it usually goes away, it can cause residual damage to facial nerves. That's what happened to Dana.
She remembers the day she contracted Bell's palsy, Dec. 15, 2000, just before the birth of her first daughter. While the palsy eventually subsided, she never fully recovered and suffered some nerve damage, she said. The palsy returned when she became pregnant with her second daughter, but it didn't do any further nerve damage.
But the damage had caused enough.
"It's not life-threatening, but it's definitely life-changing," she said.
In Dana's case the nerve damage is visible. It doesn't affect her ability to talk and communicate, but it does for some patients. And it hurts.
"It's like having a constant cramp in your face, which is what I live with every day," she said.
She started a social media support group for people with Bell's palsy, which also allows her to bring attention to the condition and its impact.
"There's so much that changes when you can't move your mouth. Can't move your eyes," she said.
She also raises money for Bell's palsy research and treatment through social media, and is working on a fundraising virtual 5-kilometer run for December.
The pageant has given her a new avenue to talk about the condition and its impact, and that's one reason she wanted to participate, she said. All pageant participants have an issue – from family crisis to suicide to substance abuse – they want to bring to attention.
"There are so many women out there that are doing tremendous things," Dana said.
Participating in a pageant gave her the opportunity to work on skills that come in handy anywhere and in any situation, she said. Contestants have to learn how to present themselves, pick out clothing most flattering to their body type and makeup for the situation. They have to learn how to think fast and answer questions on their feet.
Her preparation, the work she put in, paid off – not only in winning the state title, but in the boost to her confidence. She knows she can represent herself, her community and her state, she said.
She gave herself some advice on the way to the competition.
"I told myself to be myself," she said.
And she took that advice.
"I just was generally myself," she said. "It's just being confident in who you are."
She was surprised when the judges announced her name. She expected the other finalist to win, she said.
"I cried," she said.
The title comes with responsibilities, and it brings with it the chance to do something for the community, whatever community she's in. She picked up trash along the beach on a recent trip to assist family in Florida, just because somebody needed to pick up the trash on the beach, she said.
"It's who we are. Sometimes you just want to do something good," she said.
"I've already had the opportunity to travel and represent our state," she added, having spent one weekend in Kansas City and the next in Salt Lake City.
She said she's grateful to the people who have offered her support, from her sponsors to the people who instructed her in pageant preparation.
"It took a lot of people helping me," she said.
Cheryl Schweizer can be reached via email at cschweizer@columbiabasinherald.com.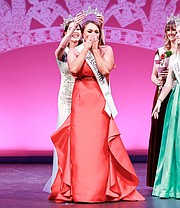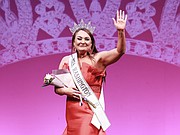 Recent Headlines
---