Alexander (Alex) John Weaver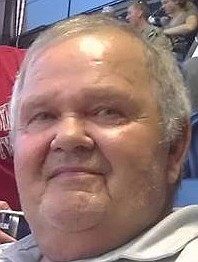 |
November 2, 2021 1:00 AM
Alexander (Alex) John Weaver, 79, of Ephrata, Washington, passed away on Tuesday, Oct. 26, 2021.
Alex was born in International Falls, Minnesota, in 1942 to his parents Delores and Alexander E. Weaver. He also lived in Detroit, Michigan, and Moses Lake, Washington.
He had five younger brothers: Jack, Pat, Mike, Bill and Bob.
Alex graduated from Little Fork High School in Minnesota in the class of 1960. He enlisted in the Army and was assigned to the 37th Howitzer Battalion. A decorated Army veteran, he served in Dauchau, Germany, during the Berlin crisis of the Cold War. He worked as a journeyman carpenter and then general contractor for many years.
He was known for his outgoing personality, love of children and coaching softball and baseball. Alex also loved animals, especially his English springer spaniel, Lulu.
Alex is survived by his wife of 52 years Carolyn (Carole) Weaver, son Jonathan J. Weaver, daughter Nicole R. Cleman, son-in-law Terry R. Cleman, son, Shannon Q. Weaver, daughter-in-law Heidi S. Weaver, M.D., two grandsons Abraham A. Weaver and Benjamin H. Weaver and extended family and kind friends.
There was a viewing at 10 a.m. Monday, Nov. 1, followed by a memorial service at 11 a.m. at Nicoles Funeral Home in Ephrata, Washington. Military ceremonies and burial followed at Pioneer Memorial Cemetery in Moses Lake, Washington. Masks were required to be worn due to COVID-19. Please express your thoughts and memories for the family at www.nicolesfuneralhome.com. Arrangements are under the direction of Nicoles Funeral Home in Ephrata.
Recent Headlines
---