Emmett Conrad Soden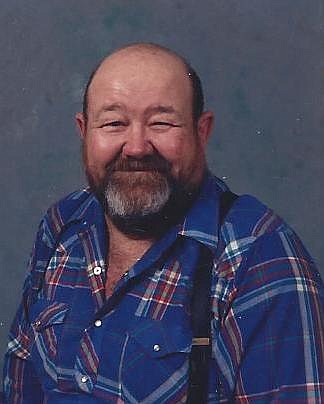 October 19, 1936 – May 24, 2021
Emmett Conrad Soden, 84, left this world on his way to heaven on May 24, 2021, while tending to his garden. Emmett was born in Richland, Oregon, on Oct. 19, 1936, to Marion Vaughn and Louise Margaret (Steelman) Soden. A few years later, Emmett was joined by his sister Marie. The family also lived in Baker, Oregon, prior to moving to Moses Lake when they heard of the opportunities of irrigation coming to the Columbia Basin.
While in high school Emmett was a standout on the defensive line on the Moses Lake football team, placed second in state heavyweight wresting, had many grand champion lambs, served on the livestock judging team and worked on the farm with his father and granddad. Emmett graduated from Moses Lake High School in 1955.
Emmett attended Washington State College (now WSU), but was called home after one quarter due to his father having a heart attack.
Emmett met Peggy Walker on the school bus. Emmett knew Peggy was the one, so they married on April 23, 1960, in Moses Lake. Emmett and Peggy welcomed three daughters Debra, Tammy and Teresa over the next 4 years. They raised their family in Mae Valley and Stratford areas.
Emmett saw the best in everyone, taking many children under his wing, teaching them life skills, how to fish, hunt, help others and not ask for anything in return.
He rarely visited people without bringing something to share. He always planted a large garden and would deliver crops to family, friends and those less fortunate or homebound.
Emmett was an avid hunter, fisherman, gardener, welder, pipe layer, concrete layer and meat cutter, and enjoyed working in his shop. He loved the farm and ranch life, attending his last gather of cows and calves on May 14, 2021, while riding his Kawasaki Mule.
His greatest love was his family. Emmett loved selflessly and greatly. It's impossible to describe the positive impact he had on so many lives.
Emmett is survived by his loving wife, Peggy, of 61 years; his three daughters and husbands Debra (Joe) DeAguiar of George, Tammy Walters of Ephrata and Teresa (Wade) King of Coulee City; honorary son Darrell Schadler of Moses Lake; stepsister Susan Taxter of Spokane Valley; stepbrother Ron (Roni) Schuh of Kettle Falls; sister-in-law Dorothy Walker of Ephrata; brother-in-law Keith (Rhonda) Walker and sister-in-law Vicky Walker of Moses Lake; grandchildren Samantha Walters, Logan Silva, Ashley Silva, Tyerell (Brianna) Silva, Vaughn Walters, Jennifer (Bob) Schneider, Sarah King, Kaitlin (Tanner) Hernandez and many great-grandchildren, as well as children he took under his wing.
He was preceded in death by his parents, sister Marie, stepfather Lawrence Schuh, mother-in-law Marie Halverson and father-in-law Raymond (Alice) Walker.
There will be a celebration of life at the family home at noon on Saturday, June 5, 2021. Please bring a lawn chair.
In lieu of flowers, donations can be made in memory of Emmett to the Heart Association or the MS Society, or by becoming an NRA member.
---