Raul Raymon Meza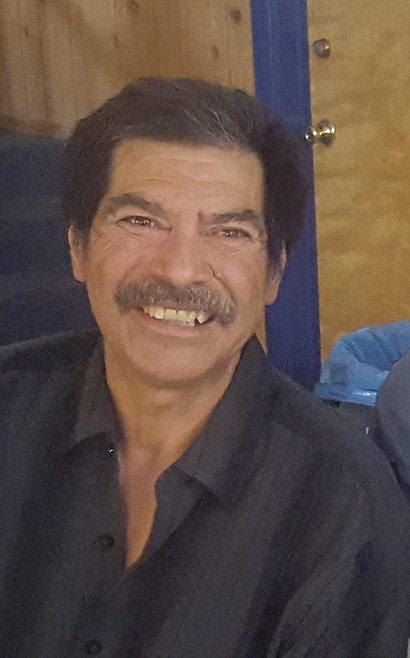 June 29, 1960 – May 19, 2021
Raul (Raymon) Meza took God's hand on Wednesday evening, May 19, with his family by his side. Raymon was born on June 29, 1960, to Lupe and Connie Meza in Moses Lake, Washington. Raymon met his wife Yolanda in 1978, and they were married in August of 1980. In 1981, they were blessed with their first child, Sonia, and in 1982 their second child, Blanca, had arrived. In 1986, the family of four moved to California, and in 1987 they had their last baby girl, Melinda. In 1988, Raymon, the beloved baby boy, was born, thus completing their family. After some years of enjoying their life in California they moved back to his hometown of Moses Lake in 1991.
Raymon's work ethic surpassed all others, which made his leisure all the sweeter. His adventurous soul was captivated by fishing, camping, nature and music. His talent for storytelling and reminiscing about family memories and adventures drew in crowds and created cherishable moments. Being the good son he was, you could frequently find him at his mom's, napping through conversations. Raymon was a proud yet mischievous grandparent, from building forts to bonfires in the backyard, even pulling a sled behind his truck in the winter.
Raymon had the most infectious smile, always the jokester even at the end. He loved all who crossed his path, leaving an imprint on everyone's memories. He loved driving around with his wife, listening to music and talking about life. His relationship with Our Lord and Heavenly Father became extremely important to him as he navigated his life, building a strong foundation with faith and family. He is a man who truly will be missed by all.
He is preceded in death by his father, Lupe Meza, his cousin Jesse Meza, his nephew Joe Chavez and his niece Tina Chavez, his brothesr-in-law Angel Medina and Ray Cervantes, his sisters-in-law Mary Ann Anderson and Gloria Hernandez and his mother-in-law, Angie Caranza.
Raymon is survived by his wife Yolanda Meza; his children Sonia Meza and Karli Law with grandchildren: eldest grandson Landon, Mikah and Zoe; Blanca and Aaron Peterson, with grandchildren Callista, Dillion and Emilio; Melinda Meza and Keith Nielsen with eldest granddaughter Abonyi and Raymon and Stephanie Meza with grandchildren Kylee, Raegan, Alexander (Xander) and Natalie; his mother Connie Meza; his brothers Jimmy, Frank and Daniel; his sisters;Pita, Linda, and Mila and his many cousins, nieces and nephews.
Service will be held at Grace Harvest Church, 313 Fig St., Moses Lake, Washington, on Thursday, May 27, at 11 a.m.
---