Lee McCleary Brown
Lee McCleary Brown, a resident of Soap Lake, Washington, passed away peacefully and unexpectedly Tuesday, May 18, 2021.
He was a retired Air Force veteran in the Korean War and Air National Guard.
Lee and his wife Shirley may be best remembered for Brown's Upholstery in Moses Lake, Washington, or their community service at the Soap Lake Food Bank.
Their faith and love sustained them through almost 65 years with two children, four grandchildren, two great-grandchildren with one on the way and an extended, loving family.
He was beloved by all who knew him. We invite you to celebrate his life at 11 a.m. on Thursday, May 27, 2021, at Valley View Memorial Park in Soap Lake.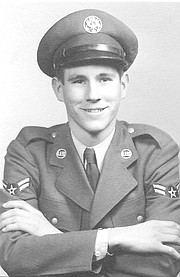 ---