Three men, 'armed and dangerous,' sought in connection to two drive-bys Thursday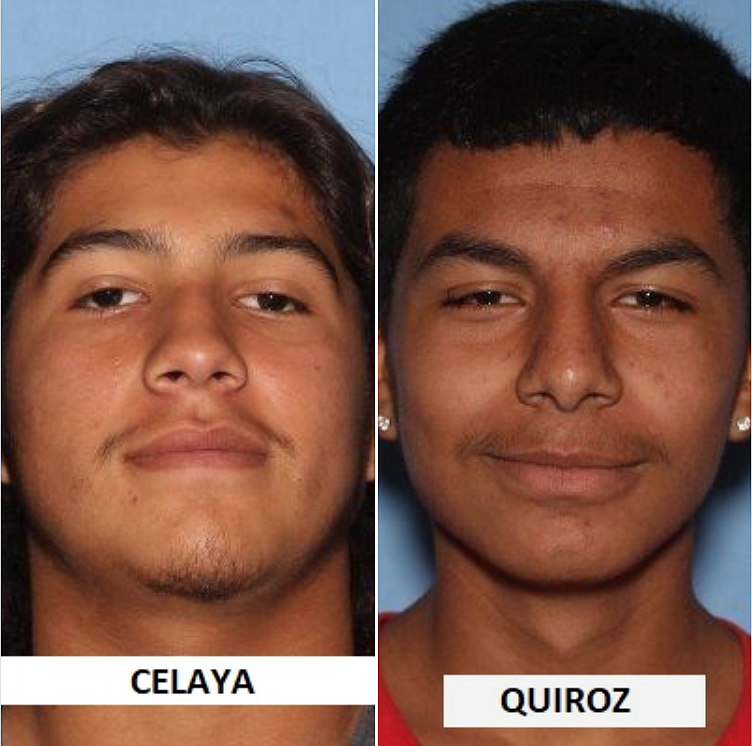 Melchor Celaya, left, and Rodrigo Quiroz on the right.
Grant County Sheriff's Office/courtesy photo
by
STAFF REPORT
Staff Report
|
May 20, 2021 11:35 AM
MATTAWA — The Grant County Sheriff's Office is looking for three men in connection to two drive-by shootings in Mattawa Thursday morning. All three are armed and considered dangerous.
Two of the men have been identified as Rodrigo Quiroz, 19, of Mattawa, and Melchor Celaya, 19, of Mattawa. The third man was not identified.
Anyone with information can call 509-762-1160.
The men were involved in what the GCSO called "two targeted/not-random drive-by shootings near and in Mattawa" Thursday morning. No injuries occurred in the shootings.
The men abandoned their car near state Route 243 and Road 24 Southwest and may be on foot, according to the GCSO.
Celaya is described as 5'11" tall, weighing about 190 pounds. Quiroz is described as 5'8" tall, weighing about 155 pounds.
---